Tom Izzo
Tom Izzo 2021

: Record, Net Worth, and Salary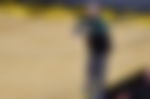 Tom Izzo is the head coach of the Michigan State Spartans basketball team. He is one of the most long-serving coaches in the NCAA currently, and he is defined by his contributions for the Spartans.
Tom Izzo Michigan State Spartans 
After waiting for over a decade as an assistant, Izzo finally got the top job with the Michigan State Spartans in 1995. It took him a few years to settle in, but he got his first Final Four appearance in just his fourth season.
A disappointing end to that campaign only motivated Izzo's Spartans, who went to win the NCAA tournament in the following season. It remains his only NCAA title in over two decades of coaching.
Under Izzo, the Spartans have become regulars at the NCAA tournament, and have become a powerhouse in the Big Ten conference, winning 10 regular season titles and six conference tournaments.
Although Izzo is currently enduring his worst season with the Spartans since his first year, the Spartans will be expected to bounce back stronger next season.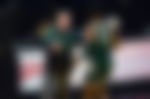 Tom Izzo 2021 net worth
Celebrity Net Worth estimates Coach Izzo's net worth to be around $13 million. With a salary of just over $4 million, Izzo is one of the best-paid coaches in NCAA basketball and ranks seventh among his colleagues.
Izzo has also appeared in a couple of Dove commercials and a hilarious commercial for Werner ladders from 2014.
Tom Izzo charity and foundation
Coach Izzo started the Izzo Legacy Family Fund along with his wife, which is aimed to help the community in Michigan, where Izzo grew up.
They support a variety of causes, including other charities which work with scholarship, medical care, and also eliminating food insecurity. They also host events that help raise funds for the associated charities.
ADVERTISEMENT
Article continues below this ad
How to contact Tom Izzo?
Coach Tom Izzo does not have a public account on any social media.
| | |
| --- | --- |
| Age | 66 |
| Nationality | United States |
| Birth Date | January 30, 1955 |
| University | University of Kansas |
| Family  | Married with two children |
| Weight | 160 lbs |
| Height | 5'9 |
| Teams Coached | Northern Michigan, Michigan State |
| Record | 639–250 |
| Championships | 1 |
ADVERTISEMENT
Article continues below this ad