Tommy Fury
? ?Tommy Fury's net worth, career, and Family
Tommy Fury?s net worth in 2023
24-year-old Tommy Fury, including his Heavyweight champion half-brother Tyson Fury, belongs to an illustrious boxing family. So, according to Celebrity Net Worth, as of 2023, the net worth of Tommy Fury is around $4 million.
It could be assumed that boxing remains his primary source of income. However, believing that he might have a few lucrative deals that add to his overall earnings would be fair.
With nine fights under his kitty, it?s been five years since he appeared professionally. The most moneymaking deal should undoubtedly be the most recent one when he went against archrival Jake Paul.?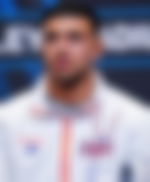 Reportedly, his guaranteed purse was $2 million. His share in the PPV revenue split was 35%. Hence, his take-home, once everything settled, should have doubled.
According to Sports Payouts, Tommy Fury?s earnings from the time he made his professional debut are as follows. But it should be remembered that none of these fights were PPV showcases till the Jake Paul match came.?
Vs. Jevgenijs Andrejevs, December 2018 - Tommy Fury?s fight purse was around $4,000?
Vs. Callum Ide, March 2019 - Like the previous one, Fury?s purse stood at around $4,000
Vs. Przemyslaw Binienda, December 2019 - $4,000 purse
Vs. Genadij Krajevskij, November 2020 - $4,000 purse
Vs. Scott Williams, February 2021 - $4,000 purse
Vs. Jordan Grant, June 2021 - $10,000 purse
Vs. Anthony Taylor, August 2021 - $10,000 purse
Vs. Daniel Bocianski, April 2022 - $25,000 purse
Away from the ring, Tommy Fury makes a substantial amount of money through various sponsorships and endorsements. Humoredly, he is having deals with Disney Plus and McDonalds.?
Then, he frequently appears wearing apparel and accessories from Boxraw. However, the amount he makes each year from his various business endeavors and sign-ups still needs to be determined.
Tommy Fury?s childhood and early life
Tommy Fury was born in Manchester, England. His father, Galway, Ireland-born John Fury, comes from an Irish Traveller heritage who moved to England at age fourteen to find some work.
Coming from a family that has been into combat sports for generations, it?s no surprise that Tommy Fury and his half-brother took to boxing early. Their cousin Hughie Fury is also a Heavyweight boxer with 26 wins and three losses.
As regards John Fury, he too has had his share of participation in professional boxing fights, and per the available records, they stood at eight wins, four losses, and one draw.?
Tommy Fury?s family
It was in June 2019 that Tommy Fury made a foray into reality television as a participant in the show Love Island. There, he met Molly-Mae Hague, a social media influencer and brand ambassador for the women?s fashion line PrettyLittleThings.
The couple ended up a runner-up in the show. Their relationship continued, and in July this year, they got engaged. Early in January, the couple welcomed their daughter Bambi. Tommy Fury and Molly-Mae Hague reportedly live in a Cheshire mansion worth ?4 million.
So, reportedly, there were other women in Tommy Fury?s life before he met Hague. According to a Mirror article, Fury dated another social media influencer, Millie Roberts.?
They were together for roughly ten months. However, according to Fury, the relationship had already cooled off nearly a year after he went to the Love Island. Like the boxer, after their break-up, Roberts also moved on and found happiness in another relationship.
Tommy Fury comes from a big family. Half-brothers Tyson Fury, Shane Fury, Hugh Fury, and half-sister Ramona were born to his father, John Fury, and his first wife, Amber Fury. Sadly, Ramona passed away three days after she was born.
Later, John Fury married his mother, Chantal, of Mauritian ancestry. Besides Tommy Fury, John Fury and Chantal are parents to Roman Fury and John Fury Jr.
Out of the six, five brothers are into boxing. Then there are cousins, born to their uncle Peter Fury, father of Heavyweight boxer Hughie Fury. Their extended family includes cousins Nathan Gorman, another Heavyweight boxer, former British Light Heavyweight champion Hosea Noah Burton, and former Middleweight champion Andy Lee.
Tommy Fury?s boxing career
It might be surprising for many, but Tommy Fury didn?t take the usual amateur route before entering the professional arena. 2018, he took the plunge, debuting against Jevgenijs Andrejevs for a four-round match. He won the bout on a points basis.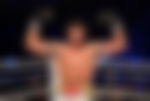 The following year, he fought twice, knocking out both opponents in the first round. The string of early stoppages continued as he knocked out Genadij Krajevski in the second round of their 2020 bout.
In 2021, starting in February, he fought thrice, securing wins against three opponents, the last being against mixed martial artist turned pro boxer Anthony ?Pretty Boy? Taylor.?
In 2022, he fought only once, defeating Daniel Bocianski by points on April 23. But it was the exhibition he fought against Rolly Lambert during Floyd Mayweather Jr. versus Deji Olatunji undercard that gained considerable attention.?
Thanks to Jake Paul?s presence, soon hell broke loose with both sides engaging in a free-for-all slanging match and taunts.?
Tommy Fury?s car collection and other luxuries?
Like Tyson Fury, Tommy Fury?s love for the four-wheelers is well-known. With a net worth that hovers in the neighborhood of $4 million, it is fair to assume that the young Mancunian should indulge himself with some of the best that money could buy.
Let?s check a few car models that ?TNT? owns and is frequently seen with.
Mercedes-Benz C43 AMG:
The All-Wheel drive is powered by a twin Turbo Premium Unleaded V-6 engine that reportedly generates about 385 horsepower at 6100 rotations per minute. It vrooms from zero to sixty miles per hour in 4.7 seconds. It is priced at approximately ?60,550 or $74,000.
Mercedes-Benz A-Class Saloon:
The saloon, which has a price tag of around ?31,395 or $38,000, successfully marries the worlds of high-end luxury and sporty sophistication. The one that Tommy Fury possesses is polar white. It is loaded with all sorts of exciting gadgets.
This beauty can reach a top speed of 135 miles per hour and cover zero to sixty-two miles per hour in 6.6 seconds.
Mercedes G-Class:
Anyone can make out the G Wagen by its square profile and bod-on-frame design. Needless to say, those who can buy a G550 probably also have the financial means to cover the fuel it consumes at an alarming rate.
From a complete stop, this 2022 piece needs just 5.5 seconds to reach sixty miles per hour, and it can complete a quarter mile in 13.3 seconds. Fury must have shelled approximately ?127,870, or $156,090, to get one such model in his garage.
BMW i8:
A BMW i8 can be anywhere from ?106,310 or nearly $130,000 to ?116,305, which roughly corresponds to $142,000. It entertains quite a few hallmarks to register it as a bona fide sports vehicle.
The i8?s synchronous electric motor and 1.5-liter twin-power turbo engine set it apart from other electric cars. Thus, the drivers can switch to gasoline or an efficient electric and petrol-powered hybrid.?
These are just a few of the cars Tommy Fury reportedly has in his collection. According to 21 Motoring, he is a proud owner of a $235,000 Mercedes-Benz G350d, a Land-Rover Defender 110 carrying a price tag of $120,000, and a Mercedes-Benz S65 AMG having a market price of around $60,000.
Tommy Fury vs Jake Paul fight?
It was finally in 2023 that the two rivals eventually clashed. However, their fights had been in the making since 2021! They were supposed to meet on December 18 of that year.
However, Tommy Fury reportedly had to pull out of the fight because of rib injuries and a chest infection. Then, a second chance came around August of last year. But like the previous instance, the contest caved in this time even before it happened, as Tommy Fury couldn't visit the United States because of visa-related issues.
Finally, after many negotiations, they received an opportunity to settle the long pending argument on February 26. Labeled ?The Truth,? the eight-round bout ended with a split mandate in favor of the professional boxer.
Both the fighters subsequently made their intentions clear regarding the rematch. Most fans and followers would eagerly look forward to it taking place next year.?
Tommy Fury Television career
Tommy Fury has retained a healthy interest in activities outside of boxing. Soon after his second fight, he took a break to participate in the reality television show ?Love Island.??
In the show's fifth series aired on ITV, he teamed up with Molly-Mae Hague. The couple were the eventual runners-up of the show.?
Apart from Love Island, Fury appeared on another ITV series called ?The Boxer and the Ballroom Dancer,? where he exchanged places with another ?Love Island? participant, Curtis Pritchard.?
Most recently, he was seen in the Netflix docuseries ?At Home with the Furys.??
Tommy Fury controversies
One of the most commonly known controversies Tommy Fury is associated with happened during last year?s Floyd Mayweather Jr. versus Deji Olatunji undercard.?
Initially, a bout was scheduled against Paul Bamba. However, Tommy Fury couldn?t meet the mandatory weight during the final weigh-in. As a result, Bamba reportedly decided to pull out.
But at the last minute, a replacement was found in Rolly Lambert, who fought Fury for a six-round non-scoring bout. Amidst viewers? boos, the event took a different turn when Jake Paul, present at the ringside, started his usual taunts before and after the fight.
Soon, heated words were exchanged between the two. While Tommy Fury called Paul to get in the ring, the American YouTuber-turned-boxer remained adamant that the Mancunian should come out.?
It didn?t take much time for John Fury to enter the scene. Fury Sr. even went to the extent of removing his shirt and challenging Jake Paul.?
| | |
| --- | --- |
| Name | Tommy Fury |
| Born | May 7, 1999 |
| Place of Birth | Manchester, England |
| Nationality | British |
| Education | High School |
| Parents | Father - John Fury / Mother - Chantal |
| Height | 6 ft 0 in (183 cm) |
| Weight | 184.5 lb (84 kg) - During Jake Paul fight |
| Record | 9-0-0 |
| Wife | Not married / Engaged to Molly-Mae Hague |
| Kids | 1 (One) |
| Shoe Size? | 12 (U.S) |