Tony Ferguson
Tony Ferguson: Net Worth 2023, Record and Business Ventures
A large chunk of fans will root for the famed 'Boogeyman' of the UFC, Tony Ferguson, when he takes the octagon for his UFC 291 bout against Bobby Green. Over the span of 13 long years, 'El Cucuy' has been a part of some of the most memorable octagon wars to date. However, it seems that Ferguson has left his prime behind him as he currently stands at 5 fight losing streak. But, it can also become a reason for the '39-year-old' to spark his motivation once more and get himself back into the winning books.
What is Tony Ferguson's net worth in 2023?
ADVERTISEMENT
Article continues below this ad
Being one of the most experienced active fighters on the UFC roster, 'El Cucuy' draws a massive number of fans to his bouts. Hence, the UFC provides him with quite remarkable amounts when it comes to his payment, although a large chunk of fans have called him one of the most underpaid UFC fighters. As per the latest reports, Ferguson currently boasts a net worth of about $3.5M.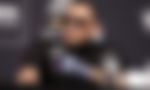 Like all other UFC fighters, Ferguson also received his UFC salary per fight. It also may vary from one fight to another. The 'California-native' received the biggest fight purse of his entire career for his UFC 249 bout against the current 'BMF' contender of the UFC, Justin 'The Highlight' Gaethje. Ferguson's base salary for the bout stood at a staggering $530,000.
Tony Ferguson's career earnings
As per the report of MMA salaries, Ferguson has amassed a sumptuous amount of $4,210,000 as the earnings of his entire MMA career. The top five fight purses of his career amount up to $1,937,000. Here's some more information about the top 5 fights that earned Ferguson the biggest fight purses of his career.
| | | | | |
| --- | --- | --- | --- | --- |
| Sr.no | Date / Event | Purse | Opponent | Result |
| 5 | 11th Dec 2015 / TUF22 Finale | $200,000 | Edson Barboza | W |
| 4 | 6th Oct 2018 / UFC 229 | $215,000 | Anthony Pettis | W |
| 3 | 8th Jun 2019 / UFC 238 | $235,000 | Donald Cerrone | W |
| 2 | 7th Oct 2017 / UFC 216 | $530,000 | Kevin Lee | W |
| 1 | 9th May 2020 / UFC 249 | $530,000 | Justin Gaethje | L |
Tony Ferguson's early life
Ferguson was born in the Californian city of Oxnard. However, his stay there was pretty brief as his family relocated to Muskegon, Michigan, where he spent most of his childhood. Despite carrying mixed Scottish and Mexican roots, 'El Cucuy' often recognizes himself as a true American due to his birth and growing up in the US. Ferguson showcased his prowess in sports right from his adolescence days.
He joined the Muskegon Catholic Central High School, where he became a three-sport athlete competing in football, baseball, and wrestling. He served as a starting defensive back for the Division 8 state football champions of the year 2000. Ferguson also didn't fail to showcase his mettle in wrestling. He went on to become a three-time All-State selection, bagging the championship of the 152-lb division in 2002.
Ferguson had a failed attempt at completing his college degree. He enrolled in three colleges, Central Michigan University, Grand Valley State University, and Muskegon Community College, but dropped out from each of them before completing his due course for a degree.
However, he had a fruitful collegiate wrestling career, as he conquered the 165-pound division of the National Wrestling Championship in 2006, organized by the National Collegiate Wrestling Association.
Post college, 'the Boogeyman of the UFC' experienced a pretty ordinary life. He moved back to California and started working as a marketing and sales executive during the day and as a bartender at night. However, it was this stint as a bartender which eventually propelled him to get into MMA.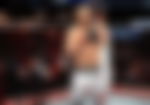 One night, while Ferguson was at his bartending desk, one of his patrons noticed his cauliflower ear and struck up a conversation about how he got it. Eventually, he got to know about the '39-year-old's' wrestling background. The person was an MMA trainer himself. Also, he is the actual one who got 'El Cucuy' into MMA initially, by inviting him to train in his gym alongside a few other young athletes.
Reportedly, Ferguson got instantly hooked on the sport after his training and even decided to go for a professional career in MMA. Most fans might agree it was the bar conversation about Ferguson's cauliflower ear which propelled him toward becoming one of the biggest names in MMA today.
Tony Ferguson MMA record
After a healthy period of training, Ferguson finally began his professional MMA career in 2007. Initially, he fought for a few small Californian promotions named California Xtreme Fighting, Total Fighting Alliance, and a few others. He also amassed a remarkable record of 12-2 which created his pathway to the thirteenth season of the UFC's noted fighting-based reality show, 'The Ultimate Fighter'.
He made his entry into the show as a part of the noted former UFC Heavyweight champ and WWE star, Brock Lesnar's team. 'The Californian' showcased some superb in-octagon skills to ramp up two consecutive victories and advance to the finals. Hence, 'El Cucuy' made his UFC debut on 4 June 2011, for the final of 'The Ultimate Fighter' against Ramsey Nijem. Ferguson went on to finish his opponent in the first round of his UFC debut bout via KO, earning the 'Knockout of the Night' bonus and announcing his arrival to the UFC in grand style.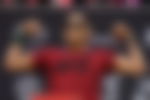 He defeated Kevin Lee to become the interim- lightweight champion of the UFC. However, he was later stripped of the title because of a gruesome injury. Despite this, fans refer to him as the 'People's Champion.' Prior to his fight with Justin Gaethje, Ferguson was on a twelve-fight win streak.
. He attempted to capture the interim title again, but 'The Highlight' stopped him in his tracks. Since then, Ferguson has been on an all-time low in his career, losing out his last four fights consecutively to a few noted UFC names like Michael Chandler and Charles Oliveira.
He had his last fight against the noted, 'Stockton Gangster', Nate Diaz at UFC 279 but failed to get himself back on the winning track. 'The UFC's Boogeyman' currently holds a record of 25-8 in his entire professional MMA career.
Tony Ferguson: Fighting Style
Over the years, Ferguson has developed a style difficult to beat, and he has destroyed his opponents. His high pace and pressure make it difficult for opponents to catch up to him. He is the most unorthodox and unpredictable fighter in the UFC.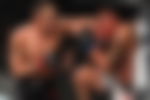 While most fighters don't like to be put on their backs, Ferguson thrives on that position. He has vicious elbows and slick submissions in his arsenal. Further, he is famous for his D'arce chokes. Apart from his ground game, he has very underrated striking.
Tony Ferguson's wife
The name of Ferguson's wife is Christina Servin(Ferguson). The couple reportedly tied the know in 2012 and has two kids together. Christian is currently 31 years old and prefers being a housewife, although she has been into modeling previously.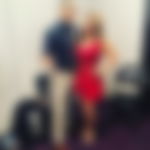 The few reports available about her also suggest that she attended California State University during her collegiate years.
Awards and Accomplishments of Tony Ferguson
Looking at the huge fame and prolonged career span of Ferguson, it's quite understandable that he must have won a number of MMA accolades. Well, here's a list of the distinguished accomplishments of 'El Cucuy's' prolonged career in MMA.
NCWA National Champion (2006)




NCWA All-American (2006, 2007)




MHSAA Division IV State Champion (2002)




MHSAA Division IV All-State (2000-2002)




Interim UFC Lightweight Championship (One time)




The Ultimate Fighter 13 winner




Knockout of the Night (One time) vs. Ramsey Nijem




Submission of the Night (One time) vs. Mike Rio




PureCombat Welterweight Championship (One time)




2018 Fight of the Year vs. Anthony Pettis – World MMA Awards
Tony Ferguson: Endorsements
According to Ferguson, he did not get many sponsorships with his previous management company, Paradigm Sports. This led him to switch to Ballengee Group. With a new team, Ferguson announced sponsorship deals from companies like RDX Sports, Monster, and a few others.
| | |
| --- | --- |
| Name | Tony Ferguson |
| Nickname | El Cucuy, The Boogeyman |
| Net Worth | $3.5M (estimated) |
| Age | 39 years |
| Residence | Orange County, California. |
| Marital Status | Married |
| Spouse | Cristina Servin Ferguson |
| Sources of Wealth | MMA and Endorsements |
| Division | Lightweight (155 lbs) |
| Height | 6'0" |
| MMA Record | 25-8-0 |
| Recent Endorsements | Reebok, RDX Sports, and Monster |
| Team/Gym | Team Death Clutch |
ADVERTISEMENT
Article continues below this ad
ADVERTISEMENT
Article continues below this ad