Tony Finau
Tony Finau 2021: Net worth, salary, and endorsements
Milton Pouha Finau, who is also known as Tony Finau, is an American professional golfer. He was born on September 14, 1989, in Salt Lake City, Utah. He is 32 years old.
 Early Life
His parents, Kelepi and Ravena Finau have been a huge part of his life – supporting Tony's decision to play golf along the way. An anecdote explains, how Tony decided to choose golf as the path he would pursue in the future.
Tony, who is of mixed Tongan and Samoan descent, was mesmerized when he saw Tiger Woods dominating the game in 1997. That was perhaps a major driving force behind Tony's decision to choose this sport. One can almost look at this as a cultural stereotype, but Tongans have usually been associated with the sport of football.
However, help was on the way. Tony's younger sibling, Gipper had already been following the game and was growing better at it, while Kelepi ensured that he would ensure the best for his sons. Moreover, Ravena felt that the sport would not only keep a firm hold on her attention but ensure that her sons were out of trouble, in a dangerous neighborhood.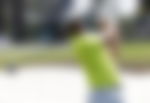 The younger sibling, Gipper, was the youngest player to make the cut in the Korn Ferry Tour, more specifically during the Utah EnergySolutions Championship. This was back in 2006 and Gipper's age had been 16 years at that time.
Tony attended West High School, and an interesting fact emerges about him here. Initially, he did not choose to play golf but opted to go for the sport of basketball, where he played for the school team as a center. He was an important part of this team that made it to the state tournaments, both during the junior and senior seasons. Despite receiving several scholarship opportunities, Finau decided to choose the sport that would become his profession: golf.
He turned professional after leaving high school at the age of 17. Finau is the first person of mixed Samoan and Tongan descent to play the sport.
Amateur Career
Besides his other accolades, during his time at school, Finau was a member of the state championship team back in 2006. He was also selected an astonishing four times, in the first team for the all-state selection.
In 2007, he won the Athlete of the Year award at his high school.
Amateur Wins
Here is a look at some of the major honors and accolades that Finau won in the course of his amateur career.
| | |
| --- | --- |
| Provo Open | 2012, 2013 |
| Utah State Amateur | 2006 |
| Junior World Golf Championship | 2002 |
Professional Career
Finau turned professional in 2007. He is renowned for his powerful swing, and one that has been a cause of admiration as well. The golfer is also a man of tall stature, standing at 6 ft 4 inches.
He participated in a reality show called The Big Break, hosted by the Golf Channel in 2009. His younger sibling, Gipper was a part of the same as well. Tony Finau would emerge as the runner-up in the course of this competition.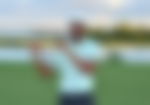 The golfer won his first title in 2016, when he secured the Puerto Rico Open, however, he chose not to defend the title in the subsequent year.
Finau had the fortune of playing with the man who inspired him to take up golf i.e. Tiger Woods in 2019. While Woods would go on to win the Masters tournament that year, Finau would be tied for the fifth position.
During the Par-3 contest at the Pre-Masters in 2018, Finau dislocated his ankle. However, he was able to pop it back in and ended up with a top ten finish.
He would have to wait for his second win on the PGA Tour, however. 1n 2021, he won the Northern Trust. Moreover, he also had the astonishing feat of finishing among the four top positions, in every tournament that he had participated, in the course of 2021.
Professional Wins
Finau has three professional wins to his name. The list of these wins are as follows:
- Stonebrae Classic, in 2014.
- Puerto Rico Open, in 2016.
- The Northern Trust, in 2021.
Results in major championships
| | | |
| --- | --- | --- |
| Masters Tournament | T5 | 2019 |
| PGA Championship | T4 | 2020 |
| U.S. Open | 5th | 2018 |
| The Open Championship | 3rd | 2019 |
Results in The Players Championship
Tony Finau tied for the 57 and 22 positions in 2018 and 2019 respectively. He did not make the halfway cut in 2016, 2017, and 2021.
Results in World Golf Championships
His most notable performances in WGC happened in 2018. He tied in the 10 position at the St. Jude Invitational and emerged as a runner-up in the Champions that year as well.
Team appearances
At the national level, Finau has represented his country on multiple occasions.
As an amateur, he represented his country twice in the Junior Ryder Cup, in 2004 and 2006. During the course of his professional career, Finau was a part of the Ryder Cup-winning team twice in 2018 and 2021. He was also a part of the team that won the Presidents Cup in 2019.
Net Worth
Finau has an estimated net worth of $12 million. He also signed an endorsement deal with Ping and has been seen using their clubs as well as donning their company bag. Moreover, he has a long sponsorship deal with Nike and has been seen wearing their apparel and footwear as well.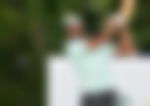 In March 2021, Finau signed with Aptive Environmental, which is an international pest-control company. The company also extended its support to the Tony Finau Foundation.
The Tony Finau Foundation aims at helping young people discover their love for golf and help in the empowerment of the youth through the spirit of this game. The foundation also improves educational funding for those who require it.
Personal Life
Tony is married and has four children. His wife is Alayna Galea'i-Finau and they were married in 2012. The couple has four children: three sons named Jraice, Tony Jr., and Sage, and a daughter named Leilene Aiaga.
If we talk about his family, the NBA player, Jabari Parker is his cousin, as well as the NFL player, Haloti Ngata.
He is widely active on Instagram, where you can find him @tonyfinaugolf.
| | |
| --- | --- |
| Full Name | Milton Pouha Finau |
| Nickname | Tony, Big Tone |
| Age | 32 |
| Birth Year | September 14, 1989 |
| Residency | Scottsdale, Arizona |
| Nationality | American |
| Spouse | Alayna Finau |
| Children | 4 |
| College | N/A |
| Height | 6 ft 4 in (1.93 m) |
| Weight | 200 lb (91 kg) |
| Professional Wins | 3 |
| Highest Ranking | 9 (as of December 26, 2021) |
ADVERTISEMENT
Article continues below this ad
ADVERTISEMENT
Article continues below this ad