Tony Stewart
Tony Stewart Net Worth 2023 (update)
Anthony Wayne Stewart aka Tony Stewart, also well-known as "Smoke" is one of the most legendary racers in the history of motorsports. Being the only driver to win a championship in NASCAR and IndyCar racing, Stewart has accomplished more than most drivers could imagine. He has a net worth of approximately $90 million based on the earnings he has made throughout his illustrious career.
Having won the NASCAR Cup Series three times, Stewart retired from the competition in 2016. That being said, he hasn't retired from racing altogether. He continues competing in various other types of racing, along with managing his team, Stewart-Haas Racing.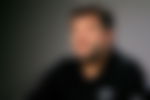 HAMPTON, GA - AUGUST 29: Tony Stewart, driver of the #14 Bass Pro Shops / Mobil 1 Chevrolet, speaks to the media prior to practice for the NASCAR Sprint Cup Series Oral-B USA 500 at Atlanta Motor Speedway on August 29, 2014 in Hampton, Georgia. Stewart hit and killed sprint car driver Kevin Ward Jr. during a dirt track race August 9, after Ward Jr. had exited his car. (Photo by Jamie Squire/Getty Images)During his time in the Cup Series, Stewart had plenty of big sponsors associated with him. Most notably, Home Depot, Coca-Cola, Mobil 1, Old Spice, Rush Truck Centers and Bass Pro Shops, Oakley, etc. were some of his sponsors then. Post his retirement, Bass Pro Shops and Mobil 1 have been associated with his team Stewart-Haas Racing along with the addition of a new sponsor Mahindra Tractors.
Stewart also owns a team in USAC racing named Tony Stewart Racing. Other than owning teams, he has also invested in motorsports venues. Eldora Speedway, Paducah International Raceway, and Macon Speedway are some of the most notable venues in which Stewart has his stake.
Tony Stewart's family life and his wife
Born in Columbus, Indiana, Stewart was into racing from an early age. His racing career began at seven when he started with go-karts. His father, Nelson Stewart, served as Tony's car owner and crew chief. In fact, Tony explained how his father would always push him to not settle for a second position.
He always went hard on young Tony in such cases, which build him become one of the best racers of his generation. Nelson Stewart played a massive role in developing his son to become his best version. Nelson and Tony's mother Pam Boas got divorced when he was in high school.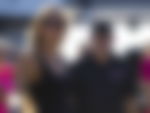 Tony Stewart met his wife Leah Pruett in 2019 through NHRA icon Don Prudhomme, one of their mutual acquaintances. They made their relationship official in 2020 and spent the majority of their time together during the Covid-19 pandemic. The couple got engaged in March 2021 before finally tying the knot in November of the same year. The wedding was more of a private affair as not many details of the event were disclosed by the couple.
Leah Pruett is a well-known name in the drag racing arena. She currently drives an NHRA Top Fuel dragster for Tony Stewart Racing. Stewart has been in awe of Pruett ever since he met him and, to date, considers her his best investment. The couple recently shared exciting news last February on valentine's day, much to the excitement of Stewart's fans.
Tony Stewart: Stats and Championships
As mentioned earlier, Tony Stewart is one of the most iconic figures in NASCAR history. He retired in 2016 from the Cup Series with some stunning figures. He not only won the championship thrice but registered 49 wins, 187 top-fives, and 308 top-10s in 618 career starts. In his Cup Series career, one of Stewart's well-known wins came in the 2011 Homestead race.
Stewart did pretty well in other NASCAR formats as well. He started 94 Xfinity races and won 11 of them. His record in the Truck series isn't bad either, as he won two of the six races he participated in. He also won thrice in the IndyCar Series, and in the mean time, he also got the 1996-97 championship.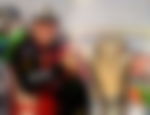 Stewart was officially inducted into the NASCAR Hall of Fame in January 2020. Just a month later, he was inducted into the National Motorsports Press Association (NMPA) Hall of Fame. Recently, Stewart has been very much involved with his new venture i.e. his NHRA team.
The Tony Stewart Racing team is doing well with Stewart's wife Leah Pruett, impressing with performance. Pruett's new car for the upcoming NHRA season looks stunning and can be the difference maker.
Tony Stewart's luxurious $30 Million Rural Estate
Out of the many assets that Tony Stewart has built, his ranch in Indiana was arguably one of his most beautiful investments. Surprisingly, he kept it on sale in March 2022 for a stunning price of $30 million. The property is the most expensive one to go in the market in the state's history.
The house covers an area of 20,000 square feet, comprising six bedrooms and 11 baths. The house entry is beautified with a two-story waterfall and trout stream. To add, the kitchen possesses a huge, commercial hibachi grill. Also, the lower level of the house is setup to be a bowling alley, gaming arena, golf simulator and lighted, onyx bar.
Interestingly, the house "Hidden Hollow Ranch" was built in 2011. It is located on 415 wooded acres with a nine-acre stocked lake. The ranch also includes a large guesthouse and workshop. What's more amazing is considering all the amenities the house offers, its estimated monthly mortgage, as per the listing, goes to a whopping $140,043.
Tony Stewart: Car Collection
If there's one thing that Stewart can't live without, it has to be cars. He is immensely passionate for them and in fact, has amassed a massive collection of some of the best cars used in the past. To start with, he has some IndyCar models with him. And obviously, Stewart has kept the #2 car from his 1997 IndyCar triumph.
Interestingly, Stewart has also preserved the #14 car from his first full outlaw race, with the winged-sprint car still kept well. He also had the car from his first-ever Chili Bowl victory with Keith Kunz in 2007. Amazingly, he has also safeguarded the car once driven by the great Steve Kinser.
Stewart's passion drove him to even get a Trans Am car inspired by his favorite movie of all time, Smokey and the Bandit. From the Cup Series point of view, he had the #20 that he drove when he was at Joe Gibbs Racing and conquered several road course races. Needless to say, Stewart had one car each from his championship victories in 2002, 2005, and 2011.
What's more amazing is that he had the car from his crash at Daytona 500 in 2021. It was just 25 laps before the incident with Dale Earnhardt Sr that took his life. It is amazing how Stewart has assembled some of the finest cars, not because of their monetary value but because of the emotional value they carry with them. He surely depicts an unbelievable passion through his collection.
| | |
| --- | --- |
| Name | Anthony Wayne Stewart |
| Born | 20th May 1971 |
| Place of Birth | Columbus, Indiana |
| Nationality | American |
| Education | Unknown |
| Parents | Nelson Stewart and Pam Boas |
| Height | 5'9" |
| Weight | 180 lbs/82 kg |
| Wife | Leah Pruett |
| Kids | None |
| Social Media | Facebook |