Toto Wolff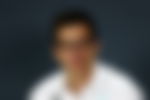 Toto Wolff: 2021 Net worth, salary and endorsements
Toto Wolff functions in the capacity of the Team Principal to the Mercedes AMG Petronas Formula One team. The Austrian joined the team in 2014 and has been with them ever since.
Wolff started his motorsport career in 1992 in the Austrian Formula Ford Championship. 2 years later, he won the 24 Hours N?rburgring in his category. Wolff even racked up a few wins here and there, in the FIA GT Championship and in the Italian GT Championship.
Wolff currently resides with his second wife, the Scottish racer, Susie Wolff. The two have a child together, in addition to two children from Toto's previous marriage to Stephani.
Wolff has two residences in the UK and Switzerland in Oxfordshire and Ermatingen, respectively.
READ MORE- Toto Wolff: Everything We Know About His Wife, Children and Personal Life
Toto Wolff stats
Other accolades to his name are a runner-up in the Austrian Rally Championship in 2006, and the top spot in the 24-hour race in Dubai. In 2009, he also became a lap-record holder on the N?rburgring Nordschleife in a Porsche RSR.
After retirement, Wolff focused heavily on investment, even founding two companies. Both companies primarily focused on investments in the internet and technology sector.
However, from 2003 onwards Wolff concentrated on strategic investments in medium-sized industrial and listed companies. Some Investments include the German HWA AG that runs the Deutsche Tourenwagen Masters race program for Mercedes-Benz.
Other investments include BRR Rallye Racing, one of the largest rally parts dealers in Europe. Wolff is also co-owner of a racing driver management company with former F1 champion Mika H?kkinen.
Toto Wolff's 2021 Net Worth
His net worth is believed to be nearly $580 million (approximately).
As a Team Principal, Toto Wolff reportedly earns ?8 million a year. At least, according to Austria?s Osterreich?newspaper.
After joining Mercedes, he acquired a 30% stake in Mercedes-Benz Grand Prix Ltd.
Toto Wolff?s endorsements
As mentioned before, Toto Wolff has various investments. These include a share in the Williams F1 Team and even the Mercedes team itself.
Best Moments of Toto Wolff
Toto Wolff: Foundations and charity work
Wolff is Vice Chairman of the Mary Bendet Foundation, founded in memory of a school friend who was a role model for a generation of friends. The Foundation strives to make life better for children who are underprivileged.
Its projects include improving living conditions in day-care centers, dormitories, and playgrounds, creating joyful environments such as rehearsal studios, supporting talent by sponsoring scholarships, and inaugurating centers for blind and handicapped children to better prepare them for life.
How to contact Toto Wolff
Unfortunately, there is no easy way to get in touch with Toto Wolff. Wolff does not have an official website, and the same applies to his social media.
| | |
| --- | --- |
| Age | 49 |
| Marital Status | Married |
| Spouse | Susie Wolff |
| Residence | Oxfordshire, England? Ermatingen, Switzerland |
| Nationality | Austrian |
| Endorsements | Mercedes, Williams |
| Height | 1.96m |
| Children | 3 |
| Ethnicity | White |
| ?Championships | 0 |