Triple H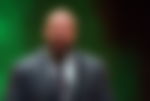 Triple H 2021: Net Worth, Salary, & Endorsements
Most Superstars in WWE take their entire career to reach their goals. No Superstar, however, has come as far as Triple H in the business. 'The Game' has traversed a vast distance in his long and illustrious career in WWE.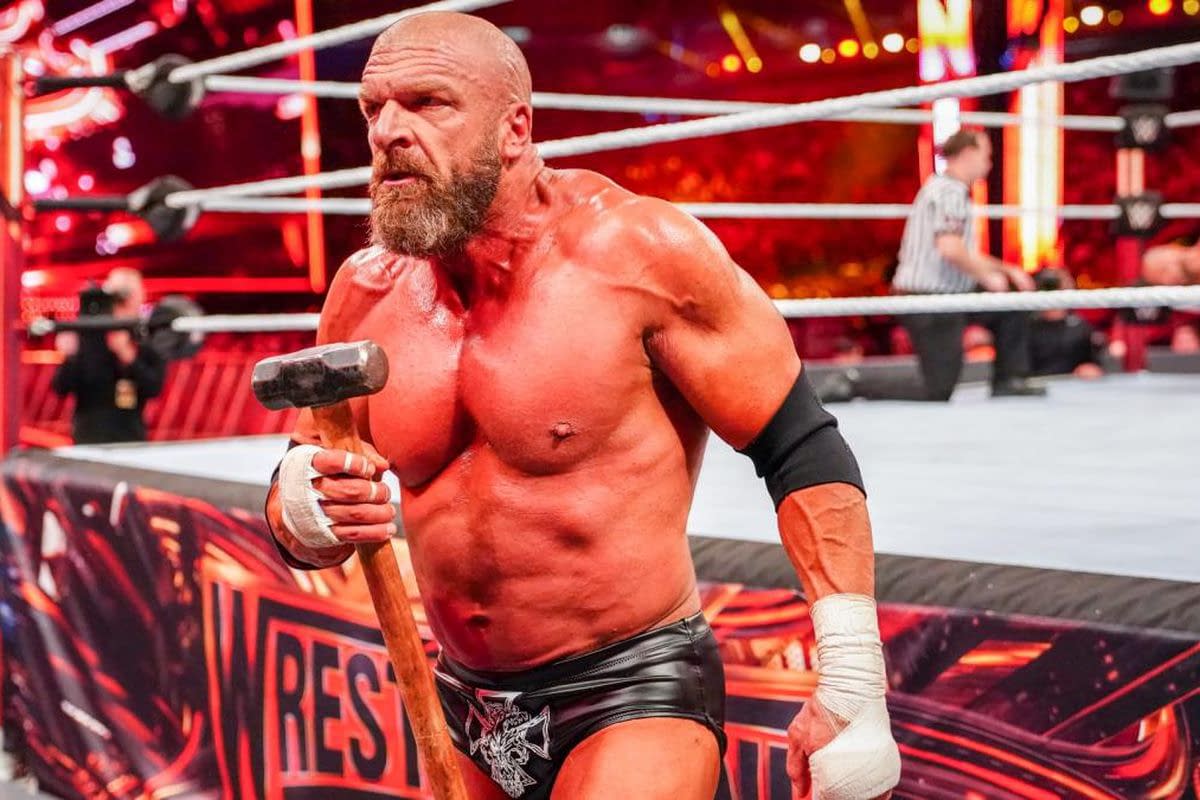 Triple H has been involved in several showdowns and even as an executive for WWE, he is one of its best professional wrestlers.
Despite being more involved in the company's running now, Paul Levesque is able to wrestle whenever a feud idea comes up.
History
Early Career and WCW
Triple H was inspired by wrestling from a young age. To become like his role models on TV, he himself began working out and exercising to build himself up. 
His physique at a young age was commendable, and he wanted to take his talents to professional wrestling. Meeting Ted Arcidi at a gym was Levesque's road to the business. 
Arcidi, a world-famous powerlifter and employed by WWE, agreed to introduce Levesque to popular wrestler Killer Kowalski, who had his own training school. 
Levesque began training with Kowalski and ended up fighting in his promotion known as International Wrestling Federation (IWF), where he became the IWF Heavyweight champion.
Levesque then joined WCW under the ring name, Terra Ryzing, in 1994. He worked with the promotion as a villain and soon had his name changed to Jean-Paul Levesque, which made use of his original French surname. He even spoke in a French accent.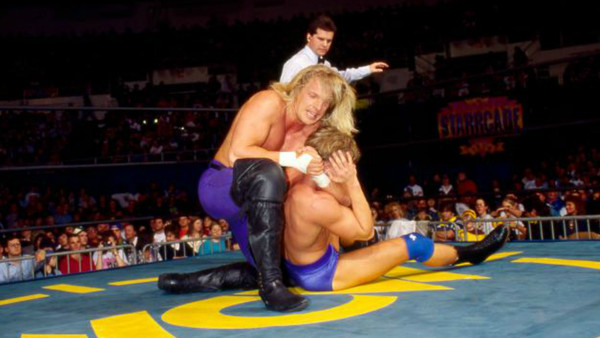 WWF
Triple H was offered a contract by WWE (then WWF) after impressing Vince McMahon with his performance at Starrcade 1995. Levesque signed the contract and officially began his career at the company. 
Initially, Levesque played the role of a snobbish character who referred to himself as a "Connecticut Blueblood". He was given several good matches in the first months of his career. 
On his request, he went by the name Hunter Hearst Helmsley. This name would later be shortened into HHH or Triple H.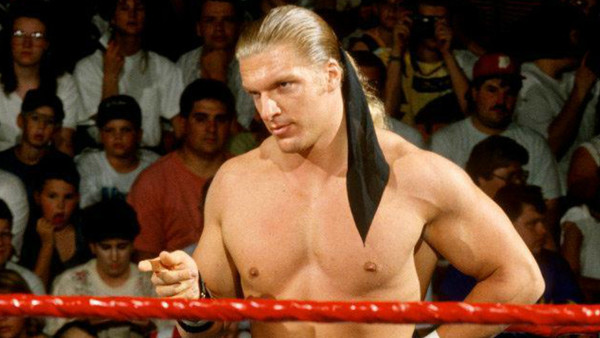 Levesque found himself in extremely troubled waters during an incident involving the Kliq, which was a backstage faction comprising of Helmsley, Shawn Michaels, Scott Hall, Kevin Nash, and X-Pac (Sean Waltman).
After an infamous character-breaking incident at Madison Square Garden in 1996, Levesque was solely punished for the Kliq's actions. As a result, he was poorly booked for the next few months. 
Apart from a fight with the Ultimate Warrior and a few other matches, Helmsley had a shaky start in WWE. He covered it up by bouncing back strong with big feuds against Rocky Maivia (The Rock) and ended up defeating Goldberg at WrestleMania 13. 
D-Generation X
'The Game' soon earned his place in WWE, teaming up with Shawn Michaels to form D-Generation X, which would go on to become one of the most famous teams in WWE history. 
Initially working as villains, D-X were known for their craziness inside the ring. Their catchphrase, "suck it," caught on well with the crowd of the time.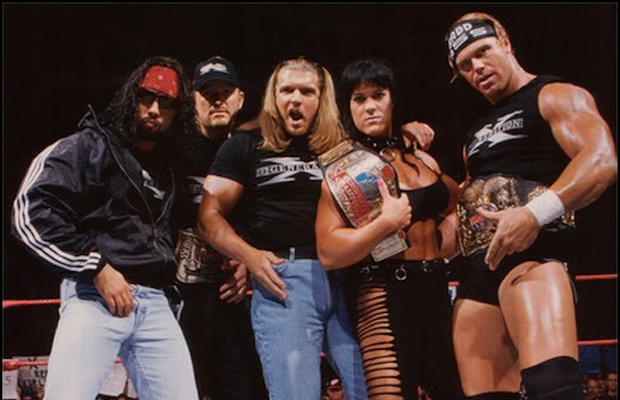 D-X feuded with the Hart Foundation and Triple H continued his feud with Owen Hart after that, winning the European Championship at WrestleMania XIV. 
During this era, Triple H slowly moved on from the Connecticut Blueblood persona to a more gruff, jacket-wearing character to match the energy of D-X. His name was also switched to Triple H, although he is still referred to as Hunter sometimes.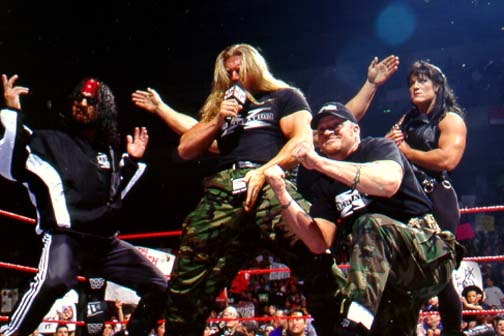 Triple H went on to have a feud with The Rock who was growing as a major villain, being part of the Nation of Domination. After The Rock won the WWF Championship, 'The Game' continued the feud along with a tussle with The Corporation, which saw Vince McMahon (as Mr.McMahon) team up with The Rock.
Following several betrayals and plot-twists involving Chyna, Triple H finally joined The Corporation himself, betraying his teammate X-Pac in one of the biggest crowd shockers in WWE history.
The Corporation and Attitude Era
Triple H gradually moved away from his D-X look and moved on to his characteristic look through his title feuds. He won his first-ever WWF Championship in a victory over Mankind on Raw is War. 
He would then get thrown into a bungle of feuds with Mr. McMahon, Mankind, and Stone Cold. He dropped the Championship, regained it, and dropped it again to Big Show before continuing his feud with Mr. McMahon who was now his biggest enemy. 
By this point, Vince McMahon had become actively involved in the storylines of the Attitude Era that was defined by his feuds. To get back at his arch-rival and the owner of the company, Triple H married McMahon's daughter Stephanie in the storyline.
McMahon-Helmsley Era
With the marriage, the two formed the McMahon-Helmsley faction that blasted its way into the peak of the Attitude Era. The action saw Triple H getting into feuds and rapid matches with Chris Benoit, The Rock, Stone Cold, and Kurt Angle.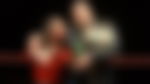 Introducing his new nickname as 'The Game' in the context of his dominance over the sport, Triple H won the WWE Championship and the World Heavyweight Championships multiple times from his foes. 
His feud with The Rock finally ended with a loss at 'King of the Ring' and he then fought Chris Jericho in another storyline involving the WWF Championship.
The era was defined by his feud with "Stone Cold" Steve Austin, a storyline involving Vince McMahon as well. After Austin nearly tried to kill him with a forklift and Triple H and the two had a series of extreme matches, they settled their differences and became a Tag Team!
HHH and Stone Cold ambushed The Rock, Chris Jericho, and even beat The Undertaker and Kane for the WWF Tag Team Championships. A series of short title reigns and switches characterized the entire era. 
An injury saw HHH miss the entire invasion storyline with WCW (now acquired by WWE), and he returned later to win the Royal Rumble and became the Undisputed WWE Champion shortly after. 
Ruthless Aggression Era
Triple H became the dominant figure in the Ruthless Aggression era, marking his territory with several title reigns and huge feuds. He was close to joining the faction nWo, but McMahon disbanded the team over disputes.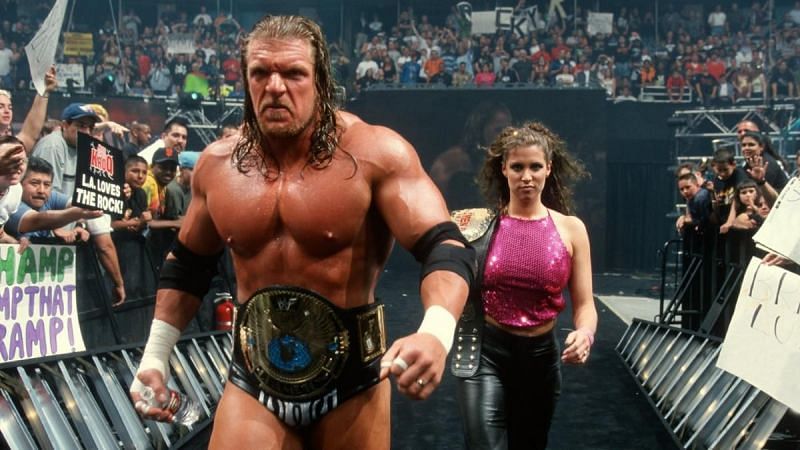 He then turned heel once more by attacking his best friend Shawn Michaels at a planned D-X reunion. This marked the end of the historical storyline friendships between the two stars. He then had a creepy storyline with Kane. 
Triple h became the first WWE World Heavyweight Championship by winning the newly introduced belt. It was the same one WCW used and  NWA before that.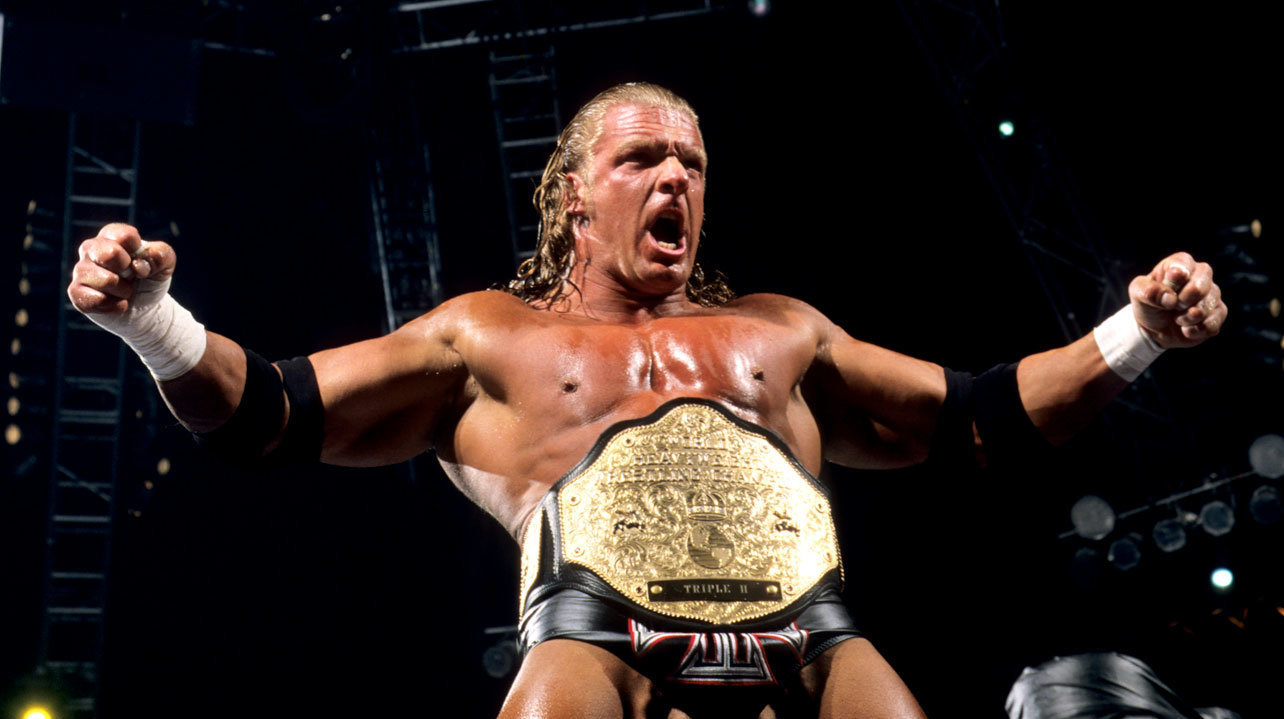 Evolution
'The Cerebral Assassin' then formed a faction including himself, Randy Orton, Batista, and Ric Flair, known as Evolution. The group would go on to make groundbreaking progress in the main roster. All three of the members left Armageddon 2003 holding a title.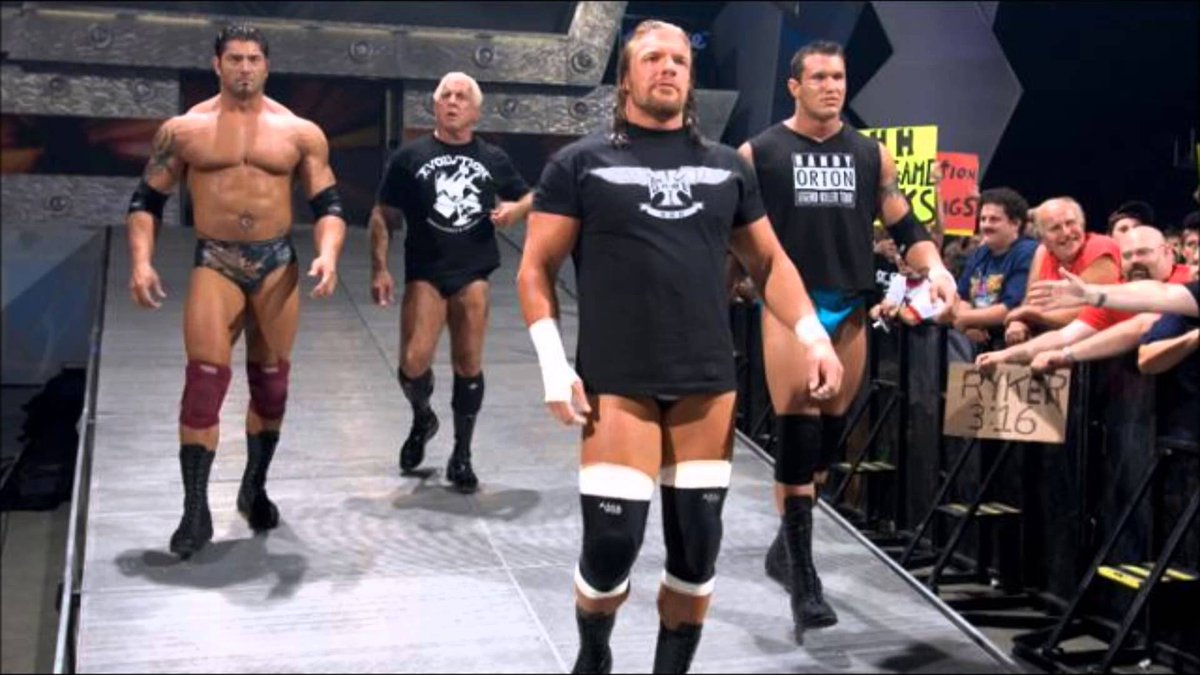 Following this, HHH feuded with Shawn Michaels, Booker T, and Chris Benoit. He went on to have a feud with former stable-mate Randy Orton, in which he merged victorious. He was, however, beaten by Batista later in a major feud that ended at Vengeance. 
Triple H ended the evolution era with a final feud against Ric Flair, which he finally won at Survivor Series.
The rest of his run was peppered with great matches against the best Superstars of the generation like John Cena, Edge, and others, and he also captured the WWE Championship multiple times. 
He also reunited with Shawn Michaels to revive D-X which had another two runs. Triple H appeared in multiple huge fights at WrestleMania and nearly broke Ric Flair's record of most title reigns of all time.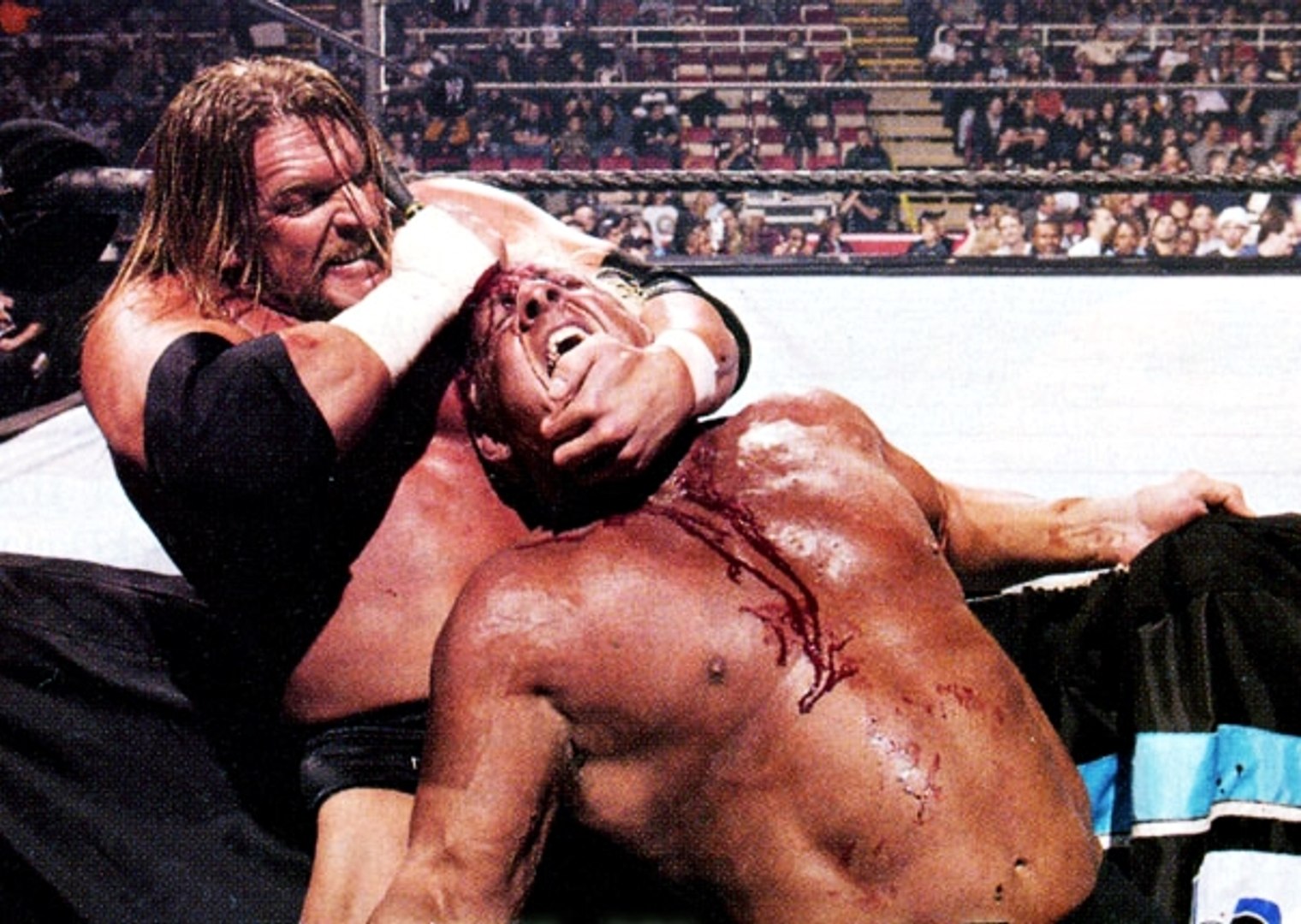 Corporate Role
Triple H began getting more involved in his corporate role in WWE. He was now an executive in the company and also a part-time wrestler. However, this didn't stop him from cracking great angles.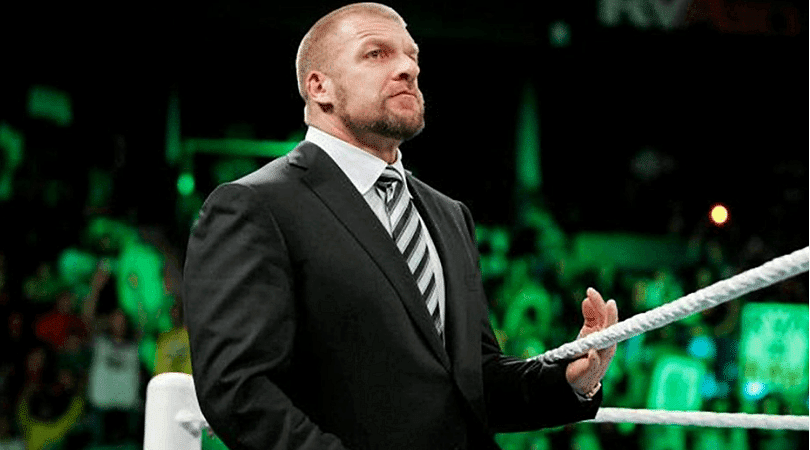 Using his role in the company, he formed a "white collar" character that started off as a babyface, and slowly changed into a power-hungry heel.
Triple H challenged The Undertaker at WrestleMania twice in an attempt to break the streak and avenge the career of Shawn Michaels, which was ended by Taker. He fought hard but was unsuccessful in both.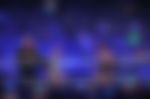 He then went on to feud with Brock Lesnar, once again in an effort to avenge Shawn Michaels, but this time, it was for Lesnar breaking the former's arm. 
Triple H lost to Lesnar at SummerSlam but ended up defeating Lesnar at WrestleMania that year. He went on to continue his feud with Paul Heyman until he was ruled out due to an injury.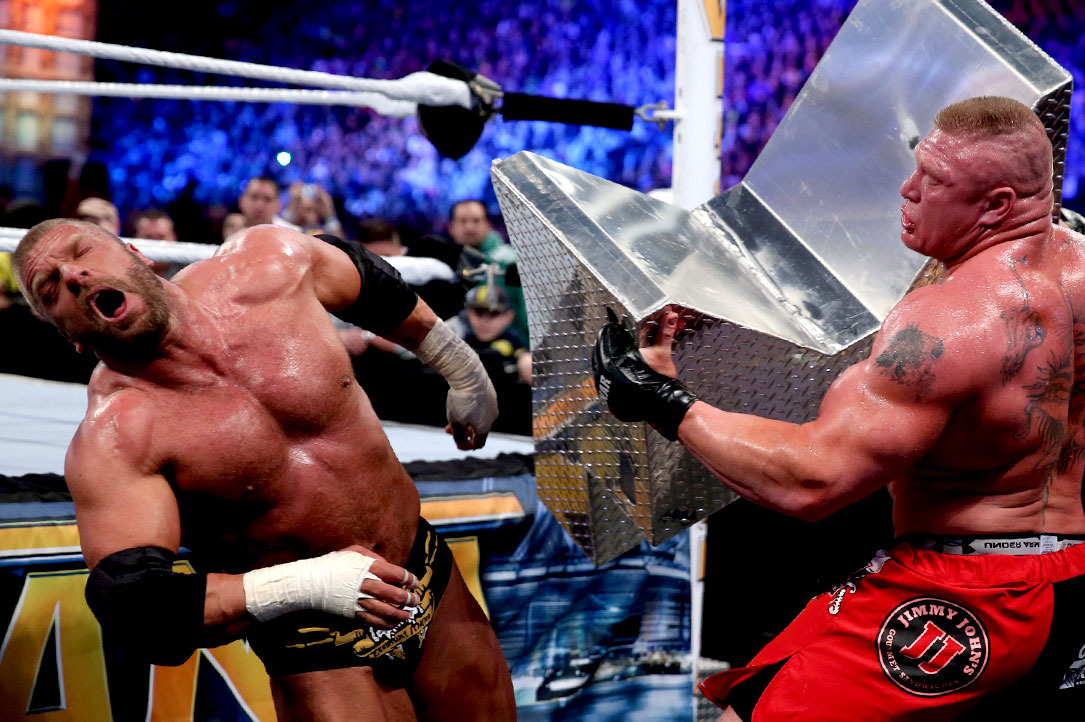 The Authority
"The Game" once again revived his relationship with Stephanie McMahon as the corporate heads of WWE, forming The Authority faction. The Shield (Roman Reigns, Seth Rollins, and Dean Ambrose) were their enforcers.
The Authority's reign would be riddled with rebellion from John Cena, which eventually took the entire thing down. However, Triple H and Stephanie McMahon managed to make a big move and used Seth Rollins as their spokesperson to return. 
Triple H then had feuds with a returning Sting, which he won at WrestleMania. He then would have feuds with Roman Reigns and later Seth Rollins, both of which he failed to win.
The Authority itself was taken down completely when Kurt Angle and Ronda Rousey defeated Triple H and Stephanie at WrestleMania.
His last major feud was with Batista, who challenged his former Teammate to the last battle. Triple H managed to beat 'The Animal' at WrestleMania, settling their decade-long rivalry.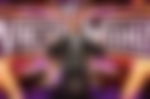 Triple H has since fought Randy Orton in a losing effort at Super Showdown. He has also made sporadic appearances but has reduced his in-ring appearances as a professional wrestler. 
He now plays an important part as the driving force of NXT and also plays a critical role in spreading the WWE recruitment territory to the world. The future will be in safe hands if Paul Levesque someday takes the reigns.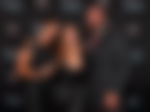 Triple H Achievements
Triple H is one of the most decorated Superstars in WWE history. He is a 5-time World Heavyweight Champion, a 9-time WWF/WWE Champion, a 5-time WWF/WWE Intercontinental Champion, a 2-time WWF European Championship, and a 2-time WWF Tag Team Champion. 
Outside of WWE, he won the International Wrestling Federation (IWF) Heavyweight Championship once.
He has also won the Royal Rumble twice- in 2002 and 2016. Helmsley's haul of 14 World Championships in WWE is the second-highest career pull, behind John Cena and Ric Flair's total of 16. He shares the position with Randy Orton.
Triple H 2021 Net worth
Triple H is believed to have a net worth of $45 million. This can be attributed to his legendary career, title reigns, and vitality to the WWE engine as a businessman. This number is bound to increase as he works more on the global outreach of NXT and such endeavors. 
Triple H 2021 Charity
Triple H and Stephanie McMahon have jointly started 'Connor's Cure' which is, according to the WWE community report, "a charity that they have personally funded through Children's Hospital of Pittsburgh Foundation." 
The charity program was named in honor of Connor Michalek, a small boy who suffered from Medulloblastoma, a rare tumor that affects the brain and spinal cord.
The report also stated that "donations to Connor's Cure will provide funds for pediatric brain and spinal cancer research, and medical care for children and their families."
How to contact Triple H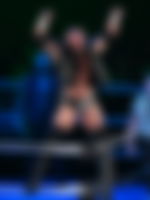 Triple H can be contracted through his social media handles on Twitter and Instagram: 
Twitter: @TripleH
Instagram: @tripleh
Real name
Paul Levesque

 

Born
July 27, 1969
Nationality
United States of America
Height
6 ft 4 in (193 cm)
Weight
255 lb (116 kg)
Marital Status
Married
Wife
Stephanie McMahon
Debut
April 30, 1995 (WWE / WWF), March 24, 1992 (Professional Wrestling)
Trained by
Killer Kowalski
Ring name(s)
Triple H

Hunter Hearst Helmsley

Jean-Paul Lévesque

Terra Ryzing

Terra Risin'

Terror Rising

Net Worth
$45 million