Tyreek Hill
Tyreek Hill 2022: Net Worth, Salary, and Endorsements
Tyreek Hill is a 5'10" wide receiver who plays for the Miami Dolphins. He was born on March 1st, 1994. Known as arguably the fastest NFL player in the NFL Tyreek Hill was picked by the Kansas City Chiefs as a fifth-round pick 165 overall. Since then, he has won the Super Bowl LIV Trophy in 2019, playing a pivotal role in the Patrick Mahomes led offense.
Tyreek Hill was born in Pearson, Georgia. He attended Pearson Elementary as a kid. Hill was adjudged as Track and Field News "High School Athlete of the Year" in 2012. He later attended Coffee High School in Georgia, where he won both the 100 meters and 200 meters at the 2012 5A State Meet and made the USA Today All-American Track and Field selection in the same year.
Tyreek Hill 40 yard vs. Tyreek Hill 100m time
Tyreek Hill ran a 4.25s 40-yard dash at the Nike SPARQ event in 2012. In addition to that, Hill ran a season-best 100m race in an impressive 10.19s. His time in the 100m ties Abraham Hall for second-fastest by a junior in the 2012 season, second only to Adam Gemili.
Tyreek Hill College Career
Hill went on to attend the Garden City Community College. He was part of the Track and Football team in 2013. He registered 659 rushing yards and 5 touchdowns while catching 67 passes for 532 receiving yards while playing for Garden City.
After leaving Community College, Hill was sought after by college football teams across the country. He ended up committing to Oklahoma State University. He made his debut for the Oklahoma State Cowboys in 2014. His time at OSU was cut short after he was cut from the team for a domestic violence arrest.
However, Hill was later enrolled by the University of West Alabama and joined the team in September 2015. He was utilized both as a running back and a wide receiver during his time in Alabama. But there were doubts if Hill would be drafted in the 2016 NFL Draft due to his history with the law.
Tyreek Hill Stats for Kansas City Chiefs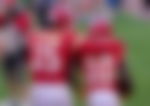 The Chiefs took the gamble and drafted Hill in the 5th round of the 2016 NFL draft. Of course, they faced a lot of criticism for this decision due to his prior criminal record. However, they stuck by their decision and backed Hill to succeed by holding a press conference a day after he was drafted.
According to Pro Football Reference, Hill in his regular-season campaigns has totaled?6,630 receiving yards and 56 receiving touchdowns to his name. He has been a pivotal figure for the Chiefs over the last 5 years and continues to be Patrick Mahomes? trusted target on the football field.
While in the playoffs Hill has recorded 1,081 yards in 84 receptions for 5 touchdowns while receiving, and 91 yards for 1 touchdown while rushing.
Tyreek Hill 2022 Net Worth
As per Celebrity Net Worth, Tyreek Hill's net worth is estimated to be somewhere around $20 million. He signed a multi-million 3-year contract extension in 2019 worth a total of $54 million, with $35 million guaranteed.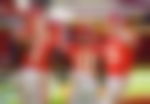 Hill became the highest-paid WR in the NFL after being traded to the Miami Dolphins in the 2022 offseason. He signed a four-year deal worth $120 million, including $72.2 million guaranteed with the Dolphins.
Tyreek Hill Records
The LIV Super Bowl Champion remains one of the biggest Offensive weapons on offer and he will continue to be critical to the franchise's success going forward. He's racked up a First-team All-Pro selection three times in 2016, 2018, and 2020.
Additionally, 2014 saw him win the Big 12 Offensive Newcomer of the Year. Tyreek Hill also landed on the NFL 2010s All-Decade Team. What's more, he's a six-time Pro Bowl (2016-2021).
Tyreek Hill 2022 Foundation and Charity
The popular Chiefs wideout is known for his philanthropic activities. He is often pictured in his hometown of Pearson participating in fundraisers and charity basketball/football games.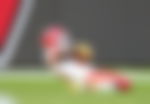 He is also seen helping out in local food banks in Missouri whenever he gets some time off of his busy schedule. Earlier his year, Hill participated in a food drive to generate meals for the people affected by the COVID-19 crisis in America.
2022 Endorsements
He is represented by popular sports agent Drew Rosenhaus. Hill endorses Grip Boost Inc. and also owns an unspecified stake in the organizations that produce football gloves and grip gel. He has also designed a signature glove of his own for the company. The star-studded receiver?s Yellow Peace Football Gloves feature a design that allows wearers to show Hill?s ?peace sign? gesture on the palms.
How to Contact Tyreek Hill?
Tyreek Hill Instagram: cheetah
Tyreek Hill Twitter: @cheetah
Born
March 1, 1994

?(age?28)

Weight
185 lbs (84 kg)
Height
5 ft 10 in (1.78 m)
Position
Wide Receiver
NFL Draft
2016 / Round: 5 / Pick: 165
Girlfriend
Crystal Espinal (Former)
Kids
Two
Endorsements
Grip Boost
Agent
Drew Rosenhaus
Residence
Overland Park, Kansas
Major Achievements
Super Bowl?champion (LIV)

3? First-team?All-Pro?(2016,?2018,?2020)

6נPro Bowl?(2016?2021)

NFL 2010s All-Decade Team

PFWA All-Rookie Team?(2016)