Tyson Fury
Tyson Fury 2021: Record, Net Worth, Salary and Endorsements
Tyson Fury is undoubtedly one of a kind. The British boxing giant holds an unparalleled track record.
It is highly unlikely for anyone ever to come close to his greatness. The heavyweight finds himself in a comfortable position at the top of the food chain.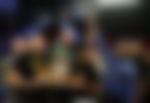 The man who everyone in the boxing circuit regards as the 'Gypsy King' was born on the 12th of August in 1988. Tyson was born 3 months before schedule, coming in at a mere 1lb. His chances of survival were extremely low.
ADVERTISEMENT
Article continues below this ad
However, he survived, and how. His father named him after the legendary Mike Tyson, the Englishman followed in his American namesake and father's footsteps, into the boxing ring. 
READ: Why is Tyson Fury Called 'The Gypsy King'?
Tyson Fury: Record
Tyson Fury is a two-time world heavyweight champion. He won the WBC title after having bulldozed through Deontay Wilder in 2020. February 2020 saw Tyson take on Wilder in a rematch, following their initial fight that ended in a draw in December 2018.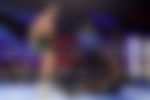 Fury made his professional debut in December 2008. He took on Bela Gyongyosi in his first outing as a professional. The preliminary card bout ended with Fury dropping his Hungarian opponent in the first round with a lethal combination to the head and the body.
As of 2021, Fury has amassed an astonishing record of 21 wins by TKO in  31 fights. The only fight that Fury didn't win was his first matchup against The Bronze Bomber, which ended in a stalemate.
However, his stupefying performance earned him a rematch in which Tyson Fury comically licked the blood off of Deontay Wilder's neck. Towards the end of the first fight, Fury emerged from the ashes like a phoenix and claimed the title for himself.
READ:  Unorthodox But Effective- How WBC Champion Tyson Fury Trains
Tyson Fury: Net Worth 2021
Money has never been at the top of Fury's mind. However, no one in their right mind will turn incoming big bucks down. According to Celebrity Net Worth, Fury's net worth is estimated to be $30 million in 2021.
This is expected to rise with two mega-fights against Anthony Joshua scheduled for 2021. What's interesting is that ahead of his comeback in 2018, his balance was significantly lower.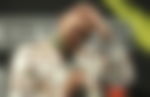 The psychological problems led Fury down a dark path. The path ended with alcoholism, recreational drug use, and excessive weight gain. These problems pushed the first domino, razing his entire career. 2016 saw Fury vacate the WBA, WBO, and IBO titles.
The Ring stripped him of his last remaining title in 2018. In addition, he faced anti-doping charges. Many claimed that Fury's career was over and there was no way for him to make a comeback. 
READ: Tyson Fury's Kids: Everything You Need to Know About Them
Tyson Fury: Foundations and Charity
Philanthropy comes to Tyson Fury as naturally as a jab or a hook. He is well known to open up his heart and wallet to the less fortunate and in need. Following his first fight against Deontay Wilder, Fury donated his entire fight purse to a charitable organization.
He wanted to direct the finances towards the construction of homes for alcohol and drug addicts. Fury realized he should help people in need after his promotional tour in Los Angeles ahead of his first fight against Wilder. He also has his own foundation called the Tyson Fury Foundation.
READ: VIDEO: Relive Tyson Fury's Incredible Weight Loss Journey
Tyson Fury: Endorsements
ADVERTISEMENT
Article continues below this ad
As per Forbes, Fury earned a reported $7 million through endorsements. One of his major sponsors is wowhydrate. However, Fury also has his own line of merchandise.
How to Contact Tyson Fury?
ADVERTISEMENT
Article continues below this ad
Age

32

Height

6'9"

Coach

Javan "SugarHill" Steward

Reach

85"

Total Fights

31

Wins

30

Wins By KO

21

Losses

0

Draws

1

Net Worth

$45 Million

Marital Status

Married

Spouse

Paris Fury

Nationality

British

Endorsements

 £80 million with ESPN, Wowhydrate

Achievements

Current: WBC heavyweight, The Ring magazine, lineal champion

Former: WBA (Super), IBF, WBO, and IBO heavyweight champion