UFC 4
EA Sports UFC 4 2021: Release Date, Player Ratings, Updates, and More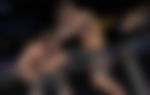 Developed by EA Vancouver and published by EA Sports, UFC 4 is a fighting game based on the mixed martial arts promotion company Ultimate Fighting Championship (UFC).
Serving as a sequel to 2018's UFC 3, the game received new gameplay innovations and improvements. The game has well over 230 unique fighters and several new features, including venues and modes.
ADVERTISEMENT
Article continues below this ad
UFC 4 Gameplay Features
EA Sports incorporated Real Player Motion Technology (RPM Tech) into the game, and utilizing it allows for more fluid and frequent clinch and break moments. The same technology benefits the takedown gameplay, which has many new takedown animations driven by user control and fighter attributes.
Other UFC 4 gameplay mechanics include an overhauled control scheme that allows for greater control and understanding in the ground game. It also facilitates more controlled striking while offering better access to a variety of combinations.
The improved control scheme provides grapple assist and tools for devastating ground and pound scenarios. Meanwhile, an enhanced system was built for a more streamlined user experience during the submission phase in a fight.
The game also features a career mode designed to teach the players the basics of mixed martial art, including boxing, kickboxing, wrestling, and jiujitsu. The career mode lets players create their own custom fighter, and they can flourish from an unknown amateur to becoming the G.O.A.T.
Besides fighting in The Octagon, players can experience combat sports' origins in two new venues, Backyard and Kumite. The latter resembles an underground fighting arena. Moreover, players can challenge other competitors from across the world in multiplayer modes, such as the new Blitz Battles or Online World Championships. Players can develop and customize their character through a unified progression system across all modes.
UFC 4 Release Date and Platforms
EA Sports released UFC 4 worldwide on August 14, 2020, for PlayStation 4 and Xbox One. Besides a normal edition, there is also a UFC 4 Deluxe Edition. Both the respective PS4  and Xbox One and versions are available for purchase at their respective PlayStation or Microsoft store.
The game will also become playable on the next-gen consoles, PlayStation 5 and Xbox Series X/S, after getting a next-gen upgrade in December 2020 as part of EA's backward compatibility program.
UFC 4 Player Ratings
Here are UFC 4's top ten fighters based on EA Sports' official star ratings:
1. Amanda Nunes (5 stars)
2. Jon Jones (5 stars)
3. Khabib Nurmagomedov (5 stars)
4. Valentina Shevchenko (5 stars)
5. Israel Adesanya (5 stars)
6. Henry Cejudo (4.5 stars)
7. Weili Zhang (4.5 stars)
8. Stipe Miocic (4.5 stars)
9. Georges St-Pierre (4.5 stars)
ADVERTISEMENT
Article continues below this ad
10. Kamaru Usman (4.5 stars)
EA Sports have also revealed UFC 4's fighters ranked between #11-#50 on the game's website. All of them have an overall star rating of either 4 or 4.5.
Details
ADVERTISEMENT
Article continues below this ad
| | |
| --- | --- |
| Release | 14 August 2020 |
| Spinoffs | Sequel to EA Sports UFC 3 |
| Developer | EA Vancouver |
| Publisher | EA Sports |
| Platform | PlayStation 4 and Xbox One |
| Genre | Fighting, sports |
| Mode(s) | Single-player, multiplayer |