Usain Bolt
Usain Bolt
Usain Bolt 2022: Net Worth, Salary, and Endorsements
"Lightning Bolt", Usain Bolt is the greatest sprinter of all time. His performances during 2008, 2012, and 2016 Olympics remain legendary to date. He is the current world record holder in both, the 100 and 200-meter races. After winning eight gold medals in the Olympics, Bolt announced his retirement from athletics to focus on other dreams. In 2021, he released his debut album 'Country Yutes' in the reggae genre which received rave reviews.
Bolt was born in Sherwood Content, Jamaica on 21st August 1986 to Wellesley and Jennifer Bolt. He has a brother Sadiki and a sister Sherine.
ADVERTISEMENT
Article continues below this ad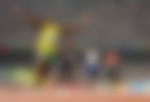 The sprinter played cricket and soccer apart from athletics. He kept his passion for football throughout his career and is still an avid Manchester United fan.
He attended Waldensia Primary where he showed his undoubted potential in sprinting competitions. After that, he attended the William Knibb Memorial High School where his cricket coach saw his speed and urged him to focus on athletics. Pablo McNeil and Dwayne Jarrett coached Bolt to become a sprinter.
Significantly, he received his first medal during the high school annual championships in 2001 as he took the silver medal in 200m with a time of 22.04 seconds. At age 16, he became the first teenager to come under the 20s time barrier and posted a time of 19.93.
Despite all those early successes, a hamstring injury affected his performance as he finished last at the 2004 Athens Olympics heats for 200-meters. More heartbreak followed as Bolt finished last in the 2005 Track and Field World Championships.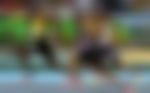 After struggling with injuries, Bolt reappeared for the 2007 World Championships where he grabbed the silver medal in the 200-meters race. After seeing what he could do, Bolt wanted to compete in the 100-meters as well.
Thus, he made his grand entry on the 3rd of May 2008. Notably, he set a time of 9.72 seconds to claim a sensational 100-meter victory.
Beijing Olympics 2008 saw him winning three gold medals in the 100, 200, and 4 × 100-meters; however, he was stripped of the relay gold after an athlete failed a drug test. He created a world record in both the 100m and 200m races by setting a time of 9.69 and 19.30 respectively. The signature Bolt pose made its debut at the Beijing Olympics.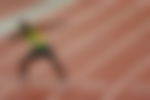 Remarkably, he improved on his world record at the 2009 World Championships after setting a time of 9.58 and 19.19 in both the aforementioned races. Bolt clocked a top speed of 27.8 miles per hour during the 100-meter sprint.
The 2012 London Olympics saw him win another three gold medals in his signature events. More success followed during the 2013 and 2015 World Championships as he kept on producing the golds.
But, the 2016 Rio Olympics saw him elevate himself to GOAT status. Succeeding in all the events once again, Bolt became the first person to win golds in the two individual sprints in three straight Olympics.
His last race saw Bolt finishing in 3rd place in the 100-meters sprint at the 2017 World Championships and he retired after struggling with hamstring injuries.
Apart from being an athlete, Bolt's love for soccer is evident as he follows Real Madrid and Manchester United. In 2018, he started training for Strømsgodset, a club from Norway for his love for football. His jersey donned the 9.58 number (his world record time) during his spell there; likewise, he wore it during Soccer Aid's matches too. In addition, he played some matches for the Australian side Central Coast Mariners.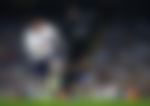 His zodiac sign is Leo while he loves to play video games, dancing, making music, and watching cricket and soccer. Chicken Nuggets, Ackee, and saltfish, Chicken Breast & Pasta are his favorite dishes while Gladiator is his favorite film. Moreover, his fascination for cars remains unmatched as he owns an Audi R8 V10, Ferrari 488 GTB, Tesla P85D, Nissan GT-R, and Porsche 911 Turbo.
Usain Bolt: Achievements & Awards
World record holder of 100-meters race: 9.58


World record holder of 200-meters race: 19.19


IAAF World Athlete of the Year: 2008, 2009, 2011, 2012, 2013, 2016


Track & Field Athlete of the Year: 2008, 2009


Laureus World Sportsman of the Year: 2009, 2010, 2013, 2017


BBC Overseas Personality of the Year: 2008, 2009, 2012


Jamaica Sportsman of the Year: 2008, 2009, 2011, 2012, 2013


Made the Commander of the Order of Distinction in October 2008


The youngest member of the Order of Jamaica in 2009
Usain Bolt: Net Worth and Endorsements
According to Playersbio, he was estimated to earn $31 million. Right now, his net worth stands at $90 million and makes around $20 million annually. Staggeringly, he made $2.2 million for just appearing on race tracks and winning those races.
The endorsement deals came for Bolt at a rapid pace. His first sponsor was Puma back when they signed him in 2002. Digicel, a mobile company became his next favorite sponsor. The Puma contract which initially started from $1.5 million rose to $10 million.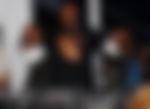 He later signed deals with Gatorade, Hublot, Virgin, and Visa. He launched his own design of headphones named Soul Electronics. Bolt earns $9 million dollars for just wearing Puma shoes. All Nippon Airways, Enertor, and Australian telecom company Optus were other endorsement deals he signed. Moreover, he started his own company named Mobility while also having a shaving brand- Champion Shave.
He released a new album named 'Country Yutes' with his friend Nugent 'NJ' Walker and contributes to different charity organizations.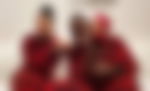 ADVERTISEMENT
Article continues below this ad
| | |
| --- | --- |
| Age | 35 |
| Marital Status | Married- Kasi Bennet, Daughter- Olympia Lightning Bolt |
| Nationality | Jamaica |
| Personal Best | 100-meters: 9.58, 200-meters: 19.19 |
| Height | 1.95 meters (6 feet 5 inches) |
| Weight | 94 kg (207 lb) |
| Endorsements | Puma, Digicel, Hublot, Gatorade, Visa, Virgin, Nippon Airways, Optus, Enertor |
Contact Us
Instagram: @usainbolt
ADVERTISEMENT
Article continues below this ad
Twitter: @usainbolt