Valtteri Bottas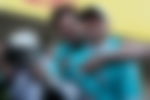 Valtteri Bottas 2021: Net Worth, Salary, and Endorsements
Finnish driver Valtteri Bottas made his F1 debut with Williams in 2013. He would go on to race for them until the 2016 season. Suddenly, in the wake of Nico Rosberg's shock retirement, the Finn found himself drafted to Mercedes forthwith.
Bottas' contract with Mercedes expires at the end of the 2020 season. He has completed three years with the German outfit, soon to be four. The Finn will continue with the Mercedes F1 team for the 2021 season.
ADVERTISEMENT
Article continues below this ad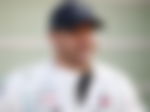 Valtteri Bottas : Stats
He scored his first set of points at the 2013 United States Grand Prix with an 8th place finish. He followed it up with his maiden podium in Austria 2014 coupled with two back-to-back podiums in Silverstone and Hockenheim.
The top step of the podium beckoned in 2017 at the Russian Grand Prix, his first of 3 wins in his entire F1 career so far. However, he underwent a dry spell in 2018 without reaching the top step at all. He came close in Azerbaijan, but a heartbreaking puncture rained all over his parade.
In 2019, he was able to match Lewis Hamilton in the early part of the season. While his win counter dried up a little over the remainder of the season, he was still quick enough to keep pace. Despite not clinching the World Championship, Bottas had his best year in F1 in 2019, winning 4 Grands Prix.
Bottas' helmet is pretty synonymous with most F1 fans these days. The Finn's lid features a dark background with splashes of white and blue to accentuate his Finnish background. Interestingly, Valtteri's helmet is non-symmetrical, which is the style he prefers.
Bottas is currently dating Australian road cyclist Tiffany Cromwell. The Finn was previously married to Finnish professional swimmer Emilia Pikkarainen for 3 years before calling it quits in late 2019.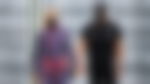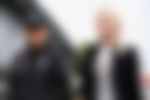 Valtteri Bottas: Net Worth
The 30-year-old Finn is reportedly worth $20 million, and his salary for the 2018 season was around $12 million. According to several reports, his salary for the 2020 season is estimated to be around $8 million.
Best Moments of Valtteri Bottas:
Valtteri Bottas: Endorsements
Bottas was previously sponsored by two well known Finnish organizations, Wihuri and Kemppi. Kemppi is a welding company while Wihuri is a conglomerate.
Before the start of the 2019 season, Wihuri parted ways with Bottas following a poor campaign in the preceding season.
Bottas recently announced his association with Finnish sporting company, Polar.
Valtteri is currently sponsored by Finnish locking solutions company Abloy and luxury private jet company, Insijets.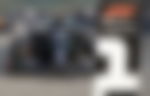 Valtteri Bottas: Foundations and Charity Work
As a keen runner, Bottas uses the Valtteri Bottas Duathlon to run for children's development. He also runs for the Starlight Children's Foundation.
ADVERTISEMENT
Article continues below this ad
How to contact Valtteri Bottas
Interested parties can reach out to Bottas through his official website at https://valtteribottas.com
Alternatively, fans can reach out to the Finn via his various social media handles, such as - Twitter, Instagram, and Facebook
ADVERTISEMENT
Article continues below this ad
| | |
| --- | --- |
| Age | 31 |
| Marital Status | Divorced |
| Spouse | Emilia Bottas (Divorced in 2019) |
| Residence | Monaco |
| Nationality | Finnish |
| Endorsements | Abloy, Insijets, Polar |
| Height | 1.73m |
| Ethnicity | White |
| Girlfriend | Tiffany Cromwell |
| Championships | 0 |
| Career Points | 1512 |
Valtteri Bottas News Feed
---
---
---
---
---
---
---
---
---
---