Vince McMahon
Vince Mcmahon 2021:?Net Worth, Salary, & Endorsements
The owner of WWE and the one responsible for everything today in the company is none other than Vince McMahon. Leading the company for over 30 years, Vincent Kennedy McMahon has brought it from a local promotion to a global entity.
The Chairman and CEO of the company controls everything we see on TV. The match decisions, storylines, pushes, and character growth- all look to the vision of? McMahon.
McMahon inherited the business from his father, Vince McMahon Sr. and has built an empire off of it. The company is the hard work of four generations of McMahons.?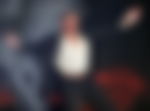 The boss has all the power in his hands and till today, his word and decisions are final. Mcmahon is an extremely sporting person and does not hesitate to get into the thick of the battle in the ring. In his days, he even went one on one against ?Stone Cold? Steve Austin several times!
He is still willing to give it all to his company. He has done a splendid job raising two children, Stephanie and Shane, and imbibing the ways of the company into them. They will undoubtedly be workday successors to his vision.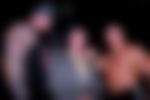 The ocean of experience that this man has is vast. He literally has seen it all and watched many come and go. When you criticize his decisions, think twice; he knows what he?s doing after all.
Vince McMahon 2021 Net Worth
The owner of WWE has an incredible net worth of $ 1.8 Billion as of 2021. This surpasses any other name in the sport. His successful investments outside WWE have also added to his worth.?
Vince McMahon 2021 Stats
Vince Mcmahon has some pretty good achievements to his name. Believe it or not, he has held more than one main roster Championship.
Mr.McMahon has held the WWF Championship once in 1999, arguably his peak moment. He has also held the ECW World Championship once.?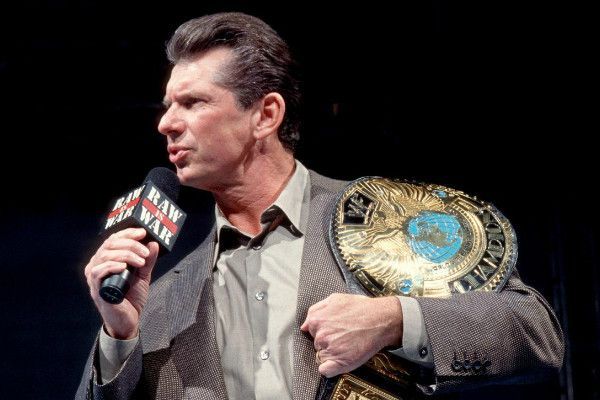 Mcmahon has also achieved what few Superstars have- he won the Royal Rumble in 1999. Apart from these moments and three Feud of the Year Awards, McMahon also holds the impressive Guinness World Record for the Oldest WWE Champion!
How much of WWE does Vince McMahon own?
Vince McMahon owns about 48% of his company and commands 70.5% of the voting power as well. Shane and Stephanie McMahon both own 2% and 2.47% respectively while Vince and Linda share another 3%. In total, the McMahon family has a 55% stake in their own company.
The rest of the stake can openly be bought and sold on the stock market.?
Vince McMahon foundation and charity
Vince Mcmahon started a foundation with his wife Linda McMahon for the welfare of society. This foundation is responsible for donations to the Boys & Girls Club of Stamford Connecticut, and the Breast Cancer Alliance.
His foundation has gifted funds to the Boys & Girls Club of Stamford, Connecticut, and Breast Cancer Alliance.
Vince McMahon?s career
A young Mcmahon began as a commentator and worked in his father's company for years. He worked his way up from ring announcer, and then soon bought the company.?
His major goof-up during the Montreal Screwjob may have almost destroyed his business. However, it played a huge role in forming his character "Mr.McMahon" years later. His role in the Attitude Era was great.
The Chairman has a lot of legendary moments to his name, most notably the rivalry with Stone Cold. His iconic ?You?re fired? line is always somewhat satisfying to hear.
McMahon has a close relationship with President Donald Trump and has shared a heated rivalry with him in WWE as well. The two are close to each other and often share light-hearted moments.
Rest assured, Vince Mcmahon has been through it all and will go through more. His mind for business is a unique possession in the changing world today.
How to contact Vince McMahon
Vince Mcmahon is available on Twitter through the following username: @VinceMcMahon
Born
Pinehurst, North Carolina, USA
Residence
Greenwich, Connecticut
Height
6 ft 1 in

?

Weight
112 Kg
Parents
Vincent J. McMahon, Vicky Askew
Nationality
United States Of America
Marital Status
Married
Spouse(s)
Linda McMahon
Children
Stephanie McMahon, Shane McMahon
Ring name(s)
Mr.McMahon, Vince McMahon

?

Trained By
Tom Prichard, Dave "Wildman" McKigney
Debut
1969 (Commentator), April 13, 1998 (Wrestler)
Net Worth
$1.8 Billion (2021)