Virat Kohli
Profile
Virat Kohli has had an impressive career since making his debut in the Indian team in 2008. He first broke into the national side in ODIs, soon followed by a 2010 debut in T20s and a Test debut in 2011.
Since then, his rise has been meteoric and he eventually took the mantle of India captain from MS Dhoni. ODI captaincy was up first in 2013, followed by Test captaincy when MS Dhoni announced his retirement in 2014. Finally, Virat Kohli was appointed T20 skipper in 2017.
IPL Career
Virat Kohli made his IPL debut back in 2008 itself for Royal Challengers Bangalore. Since then, he has remained in the team all these years.
After an average debut season, his form picked up in subsequent years. For two straight seasons, he was in the top 3 of highest run-scorers in IPL.
In 2011, he was promoted to vice captain and even took over as skipper when regular, Daniel Vettori was injured. When the latter retired in 2013, Kohli took the mantle of RCB captain, and has led the side ever since.
Now, for IPL 2019, Virat Kohli heads into the new season as the captain once again.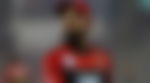 Expectations for IPL 2019
ADVERTISEMENT
Article continues below this ad
With regard to expectations, there is a lot of pressure on the team. For years, they have always been so close and yet so far. On paper, RCB have had the strongest batting line-up of all other teams, yet, they have failed to deliver time and again.
Between 2011 and 2017, RCB boasted of the deadliest batting line-up. To be precise, joining Virat Kohli was South Africa's AB de Villiers and West Indian giant, Chris Gayle.
Inspite of this, and Gayle smashing a few centuries here and there, RCB almost always bottled the job.
ADVERTISEMENT
Article continues below this ad
So, will the 2019 season be any different? Can captain Virat Kohli inspire his men to rally forth into victory? Or will Virat Kohli and the RCB squad succumb to defeat yet again, as was the case all these years?