Vladimir Guerrero Jr.
Vladimir Guerrero Jr. 2022: Net worth, Salary, and Endorsements
Vladimir Guerrero Jr. is a Dominican-Canadian professional baseball player in Major League Baseball (MLB). Known for his versatility, Guerrero plays at various positions in baseball, including first baseman and third baseman. He also plays as a designated hitter for his MLB team. Ever since making his MLB debut in the 2019 season, Vladimir Guerrero Jr. has been playing for Toronto Blue Jays.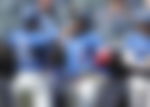 Born to MLB legend Vladimir Guerrero Sr., Guerrero Jr, has got baseball talent as a heritage from his father. Considering his talent and hard-working nature, baseball fans believe that Vladimir Guerrero Jr. has a dazzling future ahead of him. Just like his father, Guerrero Jr. also believes in hitting the ball with absolute power.
Early Life and Career
Not only his father, but Guerrero Jr's uncle Wilton Guerrero was also a baseball player. Now, after his father and uncle have retired from MLB, Guerrero will have a high responsibility to carry forward the family's legacy.
Born on March 16, 1999, Vladimir Guerrero Jr.'s nicknames are Vlad Jr. and Vladdy Jr. Notably, being born to the legendary Vladimir Guerrero Sr., it might not be very hard for Vladdy Jr. to play baseball. But the young Guerrero earned his own name and fame from fans by his unbelievable gameplay at such a young age.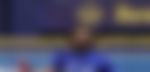 Born in Montreal, Vladimir Guerrero Jr. is a Canadian citizen. Even though his parents raised him in the Dominican Republic, Vladdy Jr. remained connected with Canada. Just like Vladimir Jr., his mother was also born in the Dominican Republic and she also speaks French very fluently.
Following the path of his father, Vladimir Guerrero Jr. at the age of 16, signed his first professional contract with the Toronto Blue Jays in 2015. Notably, he was eligible for free agency in 2015, and at such a young age his contract with the Jays was worth $3.9 million. During the 2016 season, Guerrero made his professional baseball debut in the minor league for Bluefield Blue Jays. After having a spectacular season in 2016, MLB named Guerrero as the third-best prospect of the season. And since then, Vladdy Jr has been a revelation in MLB.
Professional Career
After spending three successful years in the minor league, it was time for Vladimir Guerrero Jr. to announce his arrival at the biggest stage of baseball. On April 26, 2019, Guerrero made his MLB debut for the Toronto Blue Jays, and since then he has been playing for the Jays. As per his current contract with the Jays, Guerrero will enter into his free agency after the 2026 season.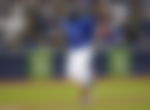 It was on May 14, when Vladdy Jr. hi his first home run in the major league against the San Francisco Giants. At the age of 20 years and 59 days, Guerrero became the youngest Blue ays player to smash a home run in MLB. As of now, Vladdy Jr. has played a total of three seasons in MLB. Even at such a young age, Vladimir Guerrero's career stats speak volumes of his talent. Until now, Guerrero Jr. enjoys a batting average of .289, with 372 hits and 209 runs. While he has also smashed 72 home runs in MLB. Knowing that the current season is yet to start, Guerrero is preparing hard for the next season.
Personal Life
The 2021 season was a very special year for Vladimir Guerrero Jr. After playing two years in MLB, he surprised everyone with his new look in the 2021 season. He came into the season after losing over 40 pounds of weight.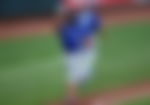 Notably, Guerrero had begun his weight loss regimen in the midst of a pandemic in 2020. And as soon as the new season started, he lost around 42 pounds. This weight loss also made him quicker and stronger while playing on the field.
Guerrero had already made a huge impression with his weight loss in the 2021 season, but that was enough for the Blue Jays star. As per Bleacher Report, Vladimir Guerrero's rookie card's value went up by 300% in the 2021 season compared to the previous season. Just like his father, Vladimir Guerrero Jr's jersey number is also 27. 
Net Worth
ADVERTISEMENT
Article continues below this ad
According to MARCA, Vladimir Guerrero's net worth is $5 million. And the main source of his income is his salary from the Blue Jays. In 2021, Guerrero Jr. received $605 thousand as his salary. While he also endorses the brands like Xbox Canada, Jordan, and Slugger Bats.
How to contact Vladimir Jr.
Twitter: https://twitter.com/vladguerrero27
ADVERTISEMENT
Article continues below this ad
Instagram: https://www.instagram.com/vladdyjr27/
| | |
| --- | --- |
| Full Name | Vladimir Guerrero Jr. |
| Born | Mar 16, 1999 |
| Weight | 113 kg |
| Net Worth | $5 Million |
| College | NA |
| Bats | Louisville Slugger C243 maple bat |
| Professional Debut | 2016 |
| MLB Statistics | .289 average, 72 Home Runs |
| Teams | Toronto Blue Jays |
| Awards | Hank Aaron Award |
Vladimir Guerrero Jr. News Feed
---
---
---
---
---
---
---
---
---
---