Wayne Gretzky
Wayne Gretzky 2023: Net Worth, Salary & Endorsements
Wayne Gretzky remains the heartthrob of the NHL even after years pass by. He is regarded as arguably the greatest ice hockey player worldwide. Nicknamed the 'Great One,' Gretzky holds various unique records to his name. Playing 20 seasons in the NHL, he holds records as the leading goalscorer, assists creator, and point scorer. In addition, he is the only player to score 200 points in one season; while achieving this feat four times. With all the remarkable success under his belt, the NHL retired his jersey number 99 as a show of respect.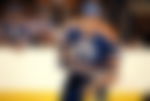 Early Life
Born on January 26th, 1961 in Brantford, Ontario, Gretzky had three brothers and a sister. He is the son of Phyllis Leone and Walter Gretzky. From an early age, his love for hockey came up at a very young age. His father introduced him to the sport and the rest as they say is history. He garnered attention when he was six by playing with older players. Therefore, Gretzky's love for the game evolved into something special. The first example of recognizing his talents came when he earned the Rookie of the Year in the Metro Junior B Hockey League during the 1975-76 season. As the NHL didn't allow signing players under the age of 20, Gretzky shifted his attention to the WHA but eventually found his way into the major leagues.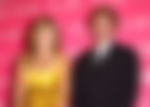 Later on, he met famous actress Janet Jones while serving as a judge on the television show, "Dance Forever." The couple married each other in 1988 and the wedding ceremony was dubbed to be the "Royal Wedding" and reportedly cost over $1 million. They have three sons and two daughters. One of their daughters, Paulina Gretzky married famous golfer, Dustin Johnson.
Wayne Gretzky Career
At the age of 17, he signed a contract worth $1.75 million USD seven-year personal services contract with the Indianapolis Racers in the World Hockey Association (WHA). After that, Wayne got traded to the Edmonton Oilers. He led them to four Stanley Cup victories. The magnitude of his stunning feats came when he became the MVP of the NHL in his first season. Soon after, the accolades kept coming in.
The speed and finesse he showcased became the turning point of the whole league. Similar comparisons to Stephen Curry come to mind in how he revolutionized the game with his three-point shooting. Gretzky, on the other hand, did it all. During his first season with the Oilers, he scored 51 goals and 86 assists. the 1980-81 season saw a penultimate rise in his stardom by averaging over two points in a game. The 1985-86 season saw Gretzky 163 assists and 215 points. He became the NHL's leading scorer for seven consecutive years while winning the Hart Memorial Trophy (MVP award) for eight consecutive years.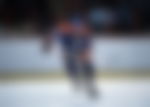 Inducted to the Hall of Fame in 1999, his career mounted to 2857 points and 894 goals. Despite trying his luck in coaching, the glittering playing career did not reciprocate during his coaching tenure. After that, he focused on being a TV analyst.
Wayne Gretzky's career in numbers
Here are some of the astonishing Gretzky numbers:
Most goals: 894 in 20 seasons


Most goals in one season: 92


Most assists: 1963


Most assists in one season: 163


Most points: 2,857 in 1,487 games (894 goals, 1,963 assists)


Most 100-or-more point seasons: 15


Longest consecutive point-scoring streak from the start of the season: 51 in 1983–84; 61 goals, 92 assists for 153 points (October 5, 1983, to January 28, 1984)


Most playoff goals: 122


Most playoff assists: 260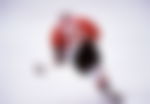 Wayne Gretzky's Net Worth and Endorsements
Amassing various records and achievements, Wayne Gretzky's successful career mounted him a net worth of $250 million. In his yesteryears, Gretzky earned $46 million in salary while earning an additional $50 million in endorsements. After adjusting for inflation, he earned $150 million. His vast portfolio comprises sports team ownership, a vineyard, real estate ventures, and more.
Contact Wayne Gretzky:
Instagram: waynegretzky
| | |
| --- | --- |
| Age | 61 |
| Nationality | Canada |
| Height | 5'11" |
| Weight | 190lbs |
| Stanley Cup victories | 1983–84, 1984–85, 1986–87, 1987–88 |
| Marital Status | Married to Janet Jones |
| Net Worth | $250 million |