William Byron
William Byron Net Worth 2023 (Update)
One of the rising stars currently in the NASCAR Cup Series is William Byron. He joined Hendrick Motorsports in 2018 as the replacement for Kasey Kahne. In his sixth year in the competition, Byron looks like a promising catch and is bound to achieve more success with time.
As per TG Time, he has a total net worth of around $2 million, which includes earnings from his driving and the other assets available at his disposal. Unfortunately, there is no clear data available about his current salary, as is the case with most drivers. However, his last known salary was $1,850,000 as reported by Salary Sport.
Without a doubt, Byron's majority of income comes from his racing, and the rest of it comes in the form of the sale of his merchandise, sponsorships, and other sources.
William Byron?s Family and Personal Life
It was on November 29, 1997, that William Byron was born to parents Bill Byron and Dana Byron. Unfortunately, not much information is available about his parents. However, it is known that as a child, William began following NASCAR and insisted his father take him to Martinsville in 2006. Incidentally, this is the first-ever race he witnessed.
In 2021, Byron announced on Twitter how his mother was being treated for a MALT lymphoma tumor on the left side of her brain. Later that year, the HMS star confirmed Dana was able to heal from the disease. As far as his education is concerned, Byron graduated in May 2016 from Charlotte Country Day School. Interestingly, he continues pursuing online studies through sponsor Liberty University.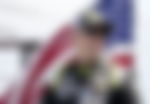 The young driver has a sister named Kathryn Byron. While no significant information is available about her, it is known that she's the founder of Kathryn's Katrina Relief Fund. However, one thing that can be confirmed is William Byron's girlfriend.
Currently, he's dating fellow driver Ryan Blaney's sister Erin Blaney. Blaney graduated from the University of Alabama in 2019 and has been dating Byron since October of the same year.
William Byron?s NASCAR Career, Wins, and Championships
Early on in his life, William Byron was a regular on iRacing. Slowly, this hobby was turning into more, which eventually saw him get into real-world racing. He began taking part in the U.S. Legend Young Lion Division in 2013. Surprisingly, he won almost half of the 69 legend car events in the very first year itself. In fact, in 2013, he won the U.S. Legend Young Nationals Championship and the Thursday Thunder Young Lions Championship.
In 2014, he moved to race in full-size stock cars as he signed for Dale Earnhardt Jr's JR Motorsports. The move was a fruitful one as in his first year with JRM, he won once and finished 15 times in the top five in just 30 races. In fact, triumphs at Hickory Motor Speedway and Caraway Speedway saw him win the North Carolina Rookie of the Year award in the NASCAR Whelen All-American Late Model Series.
While he continued his impressive run in 2015, he managed to compete in 36 races across four different competitions. Without a doubt, his life-changing opportunity came in 2016 when he signed for Hendrick Motorsports. By then, he had already won the 2015 NASCAR K&N Pro Series East Champion title and made a lot of noise with his performances.
Another highlight of his career came in 2017 when he went on to win the NASCAR Xfinity Series with JR Motorsports. As far as the Cup Series was concerned, Byron was blessed to drive the #24 famously used by legendary driver Jeff Gordon. In fact, he won to win the Rookie of the Year award in 2018.
Barring his first season in the Cup Series, Byron has done superbly well to improve year after year. He has made it to the playoffs for the last four years and is well set to do the same in the ongoing campaign with three wins already to his name.
William Byron Endorsements?
A player of William Byron's potential surely needs to be admired. Hendrick Motorsports wasted no time in tying him up with them for a longer period after he signed a contract extension last year. This keeps the 25-year-old with the Cup Series giants until 2025.
https://twitter.com/WilliamByron/status/1522229687262527489?s=20
The HMS driver has plenty of big-name endorsement deals on his plate. The list includes Logitech G, Valvoline, Axalta, Liberty University, Chevrolet, U.S. Radiator, etc. Over time, Byron has accumulated a number of endorsers and it wouldn't come as a surprise if he attracts more of them in the near future with his on-track performances.
William Byron Sponsors
Last year in November, Liberty University was confirmed as William Byron's primary partner in 2023. It was now the sixth season that these two parties are associated with each other. Contractually, the deal is bound to continue until 2026. Liberty University has believed in Byron since 2014 at the time when he used to race late-model stock cars.
With Liberty University as his partner, the 25-year-old is set to participate in 12 races. As far as Axalta Racing is concerned, their RaptorTough.com sponsorship is to be seen in 15 races in the 2023 campaign.
Does William Byron have a Charity and Foundation?
From a very young age, William Byron has believed in giving back to society. He has time and again associated with the "Big Brothers Big Sisters of Central Carolinas" journey. The foundation focuses on four core values i.e. Justice, Equity, Diversity, and Inclusion.
It believes in helping as many children as possible to reach their full potential by creating and cultivating a safe environment. In view of this, Byron hosted his inaugural charity golf tournament at the Peninsula Club in 2021. Interestingly, the tournament raised $242,000 courtesy of support from 54 businesses and 32 teams of golfers.
 

View this post on Instagram

 
In fact, Byron spoke passionately to South Charlotte Weekly after the tournament about this activity. He said, "I had the honor of being a Big Brother while in high school and saw firsthand the impact that having a positive and reliable mentor had on today?s youth,"
He continues, "I want to thank the sponsors and participants for supporting my first charity golf tournament and their contributions to Big Brothers Big Sisters of Central Carolinas. It is with this support that we can continue to build these kids up and help them to reach their full potential, overcome adversities, and have successful futures."
William Byron Teammates
Getting to drive for Hendrick Motorsports is a massive opportunity within itself. While Byron has been lucky to get such a platform, he is truly blessed to compete with some incredibly talented teammates at HMS. Fortunately, he has two NASCAR Cup Series winners alongside him, Kyle Larson and Chase Elliott. While Alex Bowman hasn't been a title winner yet, he remains a valuable addition alongside Byron.
With Elliott winning it in 2020 and Larson winning it in 2021, both these talented drivers know what it takes to go all the way. While Bowman hasn't done quite badly himself, Byron surely could learn a lot from three of his HMS teammates.
William Byron's Social Media Accounts
Like many of his fellow NASCAR drivers, William Byron is quite active on social media. He is frequently seen keeping his fans updated with his racing life on Twitter, Facebook, and Instagram. Byron also has a website in his name and tends to post some interesting videos on his YouTube channel.
| | |
| --- | --- |
| Full Name | William McComas Byron Jr. |
| Popular Name | William Byron |
| Birth Date | November 29, 1997 |
| Birth Place | Charlotte, North Carolina |
| Age | 25 years |
| Height | 5"9' / 175 cm |
| Weight | 154 lb/ 70 kg |
| Parents | Bill Bryon and Dana Bryon |
| Siblings | Kathryn Bryon (Sister) |
| Nationality | American |
| Ethnicity | White |
| Net Worth | $2 million |
| Salary | Current salary unknown |
| Spouse | Erin Blaney (Girlfriend) |
| Relationship/Marital Status | Unmarried |
| Children | None |
| Profession | NASCAR driver |
| Team | Hendrick Motorsports |