Xbox Series X
Xbox Series X 2021: Specifications, Price, Compatibility, Accessories, and Games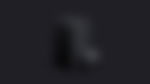 The Xbox Series X is Microsoft's next-gen console and is also the most powerful and fastest Xbox console to date. It belongs to the fourth generation of Microsoft's Xbox console family and is the successor of Xbox One, released in 2013.
Series X is the epitome of Microsoft's technological prowess, packed with immense computing and graphical power. A low-end variant dubbed the Xbox Series S was unveiled in September 2020.
ADVERTISEMENT
Article continues below this ad
While the Series S is comparable in basic hardware to Series X, it lacks the Ultra HD Blu-ray optical drive, the raw processing power, and some specs of the high-end variant. The other difference between both of Microsoft's next-gen consoles is the price point.
Xbox Series X Price
Microsoft announced the price of the console a day after they had officially announced the Series S console in September 2020. Take a look at the prices of both the next-gen variants below:
The Series X console is priced at $499/£449 /€499 /A$749.


The Series S console is priced at $299/£249/€299/A$499.
Xbox Series X Specifications
Component
  Specifications of Series X console
Processor
CPU: Custom Zen 2 CPU, 8X Cores @ 3.8 GHz (3.66 GHz w/SMT
GPU: Custom RDNA 2 GPU, 12 TFLOPS, 52 CUs @1.825 GHz

SOC Die Size: 360.45 mm

Process: 7nm Enhanced

 

Memory & Storage
Memory: 16GB GDDR6 w/320 bit-wide bus

Memory Bandwidth: 10GB @ 560 GB/s, 6GB @ 336 GB/s.

Internal Storage: 1TB Custom NVME SSD

I/O Throughput: 2.4 GB/s (Raw), 4.8 GB/s (Compressed, with custom hardware decompression block)

Expandable Storage. Support for 1TB Seagate Expansion Card for Xbox Series X|S matches internal storage exactly (sold separately). Support for USB 3.1 external HDD (sold separately).
Video Capabilities
Gaming Resolution: True 4K

High Dynamic Range: Up to 8K HDR

Optical Drive: 4K UHD Blu-Ray

Performance Target: Up to 120 FPS

HDMI Features: Auto Low Latency Mode. HDMI Variable Refresh Rate. AMD FreeSync.

 

Sound Capabilities
Dolby Digital 5.1, DTS 5.1, Dolby TrueHD with Atmos, Up to 7.1 L-PCM.
Ports & Connectivity
HDMI: 1x HDMI 2.1 port

USB: 3x USB 3.1 Gen 1 ports

Wireless: 802.11ac dual-band

Ethernet: 802.3 10/100/1000

Accessories radio: Dedicated dual band Xbox Wireless radio.

 

Design
Dimensions: 15.1cm x 15.1cm x 30.1cm
Weight: 9.8 lbs.

 
Xbox Series X Expandable Storage
The Series X console is compatible with a standard standalone hard drive, and it supports products with the Designed for Xbox badge. It will allow players to have had additional storage options apart from the custom NVM Express SSD.
For the best experience, the proprietary 1TB Seagate Storage Expansion Card for Series X plugs into the console's back via the dedicated storage expansion port and replicates the console's custom SSD experience, providing additional game storage at the same performance.
A 2 TB version for Seagate Storage Expansion Card is planned later. Series X is also built with support for USB 3.1 external HDD. Both the options for expandable storage will be sold separately. These standalone products are not included in the console bundle.
Xbox Series X Accessories
Microsoft's next-gen console will ship with an updated version of the Xbox Wireless Controller, Ultra High-Speed HDMI cable, and power cord. Users can add standalone purchases of Xbox Game Pass and the Seagate Storage Expansion Card for the Series X console for the complete experience.
Xbox Series X Backwards Compatibility
Microsoft has stated that Series X is backward compatible with thousands of games across four generations of the Xbox console family. The next-gen console will support all games playable on Xbox One, excluding those requiring the Kinect sensor.
It includes all those Xbox 360 and original Xbox console games currently supported through backward compatibility on the Xbox One console.
ADVERTISEMENT
Article continues below this ad
Moreover, with the Smart Delivery program, you buy a game once and get the best version of that game for the console you're playing on.
To play a backward-compatible game, insert the disc or search your library and select the game you want to play.
Xbox Series X Release Date
ADVERTISEMENT
Article continues below this ad
Microsoft has announced that the release date for Xbox Series X at participating retailers worldwide is November 10, 2020.