xQc
xQc 2021- Net worth, eSports career, and streaming setup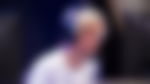 Felix Lengyel, popularly known by his online alias "xQc", is one of the most recognizable personalities from the gaming industry. He rose to prominence as a professional Overwatch player, but now he is famous as a Twitch streamer.
ADVERTISEMENT
Article continues below this ad
xQc professional Overwatch career
Felix Lengyel used to be a top-notch Overwatch pro. He has played for several teams like DatZit Gaming, Denial eSports, Arc 6, Dallas Fuel, and more.
During the inaugural season of the 2018 Overwatch League, xQc represented Dallas Fuel. However, the organization eventually released him from its roster owing to multiple suspensions and controversies.
Felix also competed in the Overwatch World Cup three times in 2017, 2018, and 2019, representing Team Canada internationally. Eventually, he decided to call it a day to pursue a new career as a full-time streamer on Twitch where he's found astounding success.
xQc on Twitch
Since he started streaming full-time on Twitch towards the beginning of 2019, the Canadian has become one of the biggest names on the platform. What sets him apart in the live-streaming business is his eccentric nature and witty personality.
Although xQc used to stream Overwatch a lot, he has also played other well-known games like Fortnite, Valorant, Cyberpunk 2077, GTA V, Minecraft, League of Legends, and Among Us. Apart from that, he can also be seen broadcasting Just Chatting content and reacting to online videos and memes.
With over 5.5 million followers on Twitch currently, xQc finds himself among the most popular personalities on the platform. He was the most-watched Twitch streamer of 2020, with 147 million hours of total watch time.
Felix's immense popularity also means he consistently ranks among the Twitch streamers with the most subscribers. He averages around 70,000 subscribers per month. He has also been consistently pulling in a large number of viewers with an average viewer count of around 80K.
xQc net worth in 2021
According to TheLoadout, xQc's estimated net worth lies in the region of $1.5-3 million. They also estimate that the 25-year-old approximately generates earnings of around $1-2 million per year from streaming on Twitch and creating content on YouTube. Meanwhile, Naibuzz's estimates put xQc's net worth around $4 million.
Felix is also signed up with the Canadian Esports organization, Luminosity Gaming, as a content creator, and the deal certainly contributes towards his earnings.
How to contact xQc in 2021
xQc is available to contact on the following platforms:
Business email: dailydoseofxqc@gmail.com
Twitter: @xQc
ADVERTISEMENT
Article continues below this ad
Instagram: @xqcow1
xQc streaming setup
| | |
| --- | --- |
| Monitor | ASUS ROG Swift PG258Q |
| Keyboard | SteelSeries Apex Pro TKL |
| Mouse | Logitech G Pro |
| Headset | HyperX Cloud II |
| Webcam | BRIO Ultra HD Pro |
| Microphone | Shure SM7B |
ADVERTISEMENT
Article continues below this ad
xQc details
| | |
| --- | --- |
| Real name | Felix Lengyel |
| Date of birth | November 12, 1995 |
| Age | 25 years |
| Nationality | Canadian |
| Height | 5′ 7″ |
| Weight | 137 lbs |
| Address | Laval, Quebec, Canada |
| Marital Status | In a relationship |
| Girlfriend | Adept (rumored) |
| Sponsors | Unknown |
| Net worth | $3-4 million |
| Games he plays | Minecraft, GTA V, Valorant, Among Us, Overwatch, Rust, Fortnite, League of Legends, and more |