Yuzuru Hanyu
Yuzuru Hanyu 2022: Net Worth, Salary, and Endorsements
Arguably the greatest figure skater on the planet, Yuzuru Hanyu is a legend of the sport. A two-time Olympic gold medalist, a two-time World Champion, and a four-time Grand Prix final champion, he dominated the sport for a long time. Hence, a New York Times reporter called him the 'Michael Jackson on Ice' due to his outstanding performances and fluidic movements. A stunning performer, Hanyu is a legend. Winning seven World Championship medals is another understatement of his dominance. He is the greatest figure skater in the world and shows his brilliance on many platforms. Thus, Hanyu remains the benchmark for most skaters.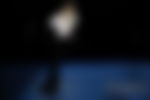 Early Life
ADVERTISEMENT
Article continues below this ad
Born on 7th December 1994, he was born to Hidetoshi Hanyu and Yumi Hanyu in Izumi-ku, Sendai, Japan. His father was a baseball advisor while his mother worked her up to become a manager. He has an elder sister named Saya Hanyu. At a very young age, he had asthma which did not keep him away from skating. He started skating at the age of four and never looked back. Hanyu's mother stitched his figure skating costumes while accompanying him to training in Toronto, Canada. Thus, he attended online classes while training for his sport in Canada. Although it was hard times for him at the beginning, persistence paid off. From there, he took part in many competitions.
Yuzuru Hanyu Career and Achievements
The talented Hanyu started taking part as a novice skater in the 2004-05 season. Impressive performances soon earned him a call to the 2006-07 Japan Junior Championships. His first gold medal came at the 2008-09 Japan Junior Championships and earned him a place to compete at the 2009 World Junior Championships. Winning medals became customary as he won four gold medals at the Grand Prix Final from 2013 to 2017. He broke 19 world records in his career and is a dominant figure skater. In the 2014 World Championships, he won the gold medal after his famous performance at the 2014 Sochi Winter Olympics.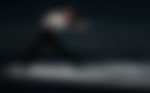 The 2014 Sochi Winter Olympics saw Yuzuru Hanyu announce his arrival to the world. He won the gold medal in a scintillating performance. He also set the world record during the short program with a score of 101.4 points. As Nathan Chen broke it at the 2022 Beijing Winter Olympics, Hanyu will always be known as the first person to achieve over 100 points in the short program. His routine featured an iconic quadruple toe loop jump and an amazing triple axel. Achieving an overall high score of 280.09 points, he won the gold medal for his country.
Dominant performances followed that with him winning the 2017 World Championships in Helsinki. He proved to be a tough competitor for many people in the sport as he was regarded as the benchmark for most skaters. The 2018 Pyeongchang Winter Olympics saw him win yet another gold medal; as he won two consecutive gold medals. Moreover, he became the second figure skater after Dick Button to win two consecutive gold medals. After two brilliant performances in the Olympics, he could not win a third gold medal after Nathan Chen won it at the 2022 Beijing Winter Olympics. Despite having injuries to his right ankle, he finished the competition ranked fourth. The talented figure skater continued to show the world his expertise with a stunning performance during the exhibition gala at the Beijing Winter Olympics.
Yuzuru Hanyu 2022: Net Worth, Salary, and Endorsements
ADVERTISEMENT
Article continues below this ad
With many medals and world records to his name, Yuzuru Hanyu has a net worth of $2 million to his name. He earns most of the prize money from his competition victories and other achievements. Gold medalists earn money for competing at the Olympics and will receive various endowments from different institutions.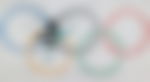 | | |
| --- | --- |
| Age | 27 |
| Marital Status | Single |
| Olympic Gold Medal | 2014, 2018 |
| Net Worth | $2 million |
| Olympic Medals | 2 |
| Nationality | Japan |
| Height | 5'6" |
| Weight | 53 kg |
| Olympic Appearances | 2014, 2018, 2022 |
ADVERTISEMENT
Article continues below this ad