Zak Brown
Zak Brown Net Worth, Salary and Endorsements
Zak Brown is the CEO of McLaren Racing. The American businessman became the CEO in 2018, owing to a massive restructuring process.
In that capacity, he is responsible for the business, strategic direction, operational performance, marketing, and commercial development. Brown took over the reins after Ron Dennis was forced out of the company.
Zak Brown Racing Career
Originally, Zak Brown was a racing driver whose career spanned from 1986 and raced until 2013. After karting, he raced in Formula Ford 1600, the Opel-Lotus Benelux Serie, Toyota Atlantic Series, and the British Formula Three championship.
He also made his Indy Lights debut at Laguna Seca Raceway in 1995 and raced in the German Formula Three Championship in 1996.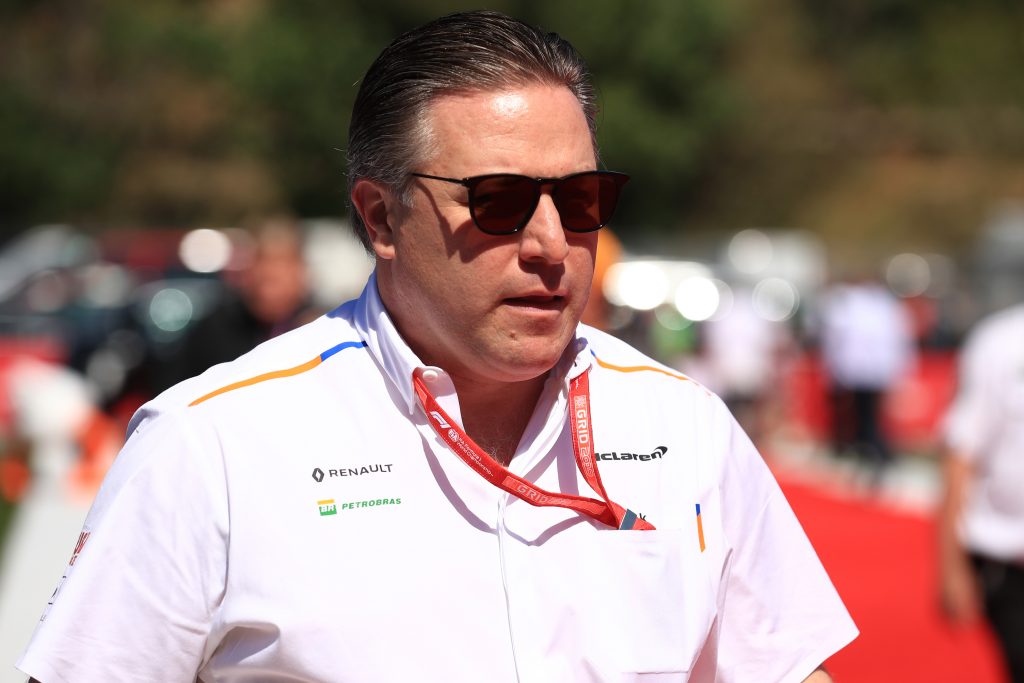 In 1997 Brown took part in the 24 Hours at Daytona, as well as the 12 Hours of Sebring.
Zak Brown Investments
Brown is the co-owner of United Autosports, one of the largest motorsport teams in the UK. He and racing driver Richard Dean founded the team in 2009, and it raced in numerous championships.
United Autosports currently competes in the World Endurance Championship, European Le Mans Series, and Michelin Le Mans Cup.
In addition to that, the team has a Historic Division. Their purpose is to restore, prepare, and manage a variety of historic sportscars and Formula 1 race cars. Some of them are even from Zak Brown's own collection.
| | |
| --- | --- |
| Age | 48 |
| Marital Status | Married |
| Spouse | Tracy Brown |
| Residence | Los Angeles |
| Nationality | American |
| Endorsements | United Autosports, Just Marketing International |