Zane Smith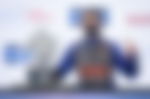 Zane Smith: 2021 Net Worth, Salary, and Endorsements
Zane is professionally a stock car racing driver. He races full time in the NASCAR Gander RV & Outdoors Truck Series. Apart from that, he also races in the ARCA Racing Series.
He is further a prominent member of NASCAR Next and Drivers Edge Development. According to internet sources, he has a net worth of $1-$5 Million. His salary is under review.
Zane Smith: Stats and Championships
In the realm of go-kart racing, Zane earned five Championship titles in a row. He further jumped ship to Legends Car Racing. He has several accolades tucked under his belt.
Smith has bagged the World Series of Asphalt Championship in 2015. Following that, he triumphed over the Pro All Stars Series and the CARS Tour too.
He received the ARCA Racing Series Rookie of the Year award in 2018. Further at the NASCAR Xfinity Series in the term of one year, he competed in 10 races. With no victories and pole positions, he gabbled on seven top tens.
At the NASCAR Gander RV & Outdoors Truck Series, he subsequently raced for two years. In the course of 24 races, he clinched two trophies, 14 Tope tens. However, his best finish is in 2020, ranking 2nd in Truck no. 21. He competes for GMS Racing.
In 2020, he was adjudged the NASCAR Gander RV & Outdoors Truck Series Rookie of the Year award and the Most Popular Driver award too.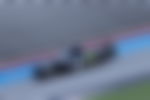 Zane Smith: Charity and Foundations
Zane Smith apart from being active on tracks must be active with philanthropy too. However, he prefers to keep it private and away from the reach of media.
Zane Smith: Personal Life
Born on June 9, 1999, the 21-year-old Zane was born in Hunting Beach, California. He shares no details about his family background. He also did not disclose any details about his education too.
It is in the air that he is dating McCall Gaulding and resides together with two pets.
How to Contact Zane Smith?
Zane Smith is active on various social media platforms. He has his profile on Instagram where he shares his opinion and thoughts with his followers.
Zane Smith: Quick Facts
| | |
| --- | --- |
| AGE | 21 |
| DATE OF BIRTH | June 9, 1999 |
| NATIONALITY | American |
| ETHNICITY | White |
| MARITAL STATUS | In relationship |
| GIRLFRIEND | Gaulding McCall |
| RESIDENCE | Hunting Beach, California, United States |