Zhang Weili
Zhang Weili's Net Worth 2023, Career, and Family
Zhang Weili is one of the most dangerous fighters on the UFC roster. She is a Chinese mixed martial artist and became the first fighter from her country to become a champion in the UFC after she defeated Jessica Andrade at UFC Fight Night in August 2019. The currently two-time UFC Strawweight Champion is also one of the most noted faces in the women's division. The UFC audiences seem to love her 'talk less work more' attitude thoroughly.
Zhang Weili's net worth in 2023
Looking at the superb prowess of Weili, it's apparent that the UFC provides her with a commendable amount of wealth. As of 2023, Weili boasts a total net worth of about $2M, although she has earned a major part of it from other sources of income as well. Reports also state that she has earned a total of $859,500 from her UFC career.
Weili earned the biggest payday of her entire UFC career for her UFC 248 bout against 'The Boogeywoman' Joanna Jedrzejczyk. Reports say she pocketed an amount of $290,000 post her victory against Jedrzejczyk.
Apart from her earnings from the UFC, 'Magnum' has also made a considerable amount of wealth from her endorsements. Currently, she promotes a number of brands, like Perfect Sports, Heilan Home, and Under Armour.
Zhang Weili's childhood and early life
Weili was born on 13 August 1989 in the Handan, Hebei located in the Southwest of China. Her father was a miner and her mother played the role of a housewife, although nothing more is known about them.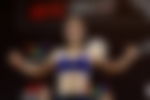 Inspired by Kung Fu movies, Weili began training in martial arts at an early age. After training in Shaolin Kung Fu, she transitioned to Sanda and Shuai Jiao. Finally, she took up BJJ. Several sources talk about Weili's prowess in sports from her early schooling days. But none of them specified the name of her school or any other alma mater for that matter.
Zhang Weili's family
As already mentioned, Weili's father was a miner who is enjoying retirement currently while her mother is a housewife. However, there are no reports revealing the names of her father or mother. She also has an older brother who played a huge part to get her to where she is today.
Reports state that her brother used to work as a gold trader. But after noticing Weili's prowess in martial arts, he gave up his job to support her sister with her training and other routines related to martial arts. To date, he hasn't given up Weili's side as he currently works in the gyms where 'Magnum' trains.
Looking at the privacy Weili maintains regarding her personal life, it's quite apparent that there are pretty few reports about her current relationship status. However, the fact that she is currently unmarried was clear from those. Some reports also say that she is in a relationship with the CEO of 'Stride Gym', Ruben Payan Jr.
Zhang Weili's MMA career and highlights
Weili took up martial arts at the young age of 6 years. She started training in Shaolin Kung Fu under the tutelage of a local master. Her passion for Kung Fu films played a massive part to fuel her interest. After continuing in regular school until the age of 12, Weili's parents sent her to a specialized martial arts school. She started training in Sanda and Shuai jiao, a Chinese form of wrestling.
She also won the Sanda tournament of the Hebei province multiple times. Her prowess also earned her a spot in the Jiangsu province Sanda team. However, she picked up an injury during her training sessions for the same. It restricted her from competing in the tournament.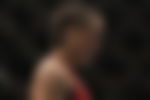 After moving to Beijing in 2010, Weili had to support herself completely. She took up a number of jobs during this time, ending up as a gym instructor. She got hooked on Brazilian Jiu-Jitsu and also started training in it. But, it was her friendship with the Chinese MMA legend, Wu Haotian, that finally helped her turn into a professional MMA athlete.
Haotian once brought Weili to her training facility, Black Tiger Fight Club. There, his coach noticed the spark that Weili had in martial arts. He suggested 'Magnum' to train in MMA and she was happy to oblige. After training for almost 3 years, the 34-year-old decided to take up MMA as her profession.
Zhang made her professional MMA debut in 2013. Unfortunately, she lost her first-ever match via a unanimous decision. She then finished her next twelve opponents in under three rounds. She saw the third round for the first time in her bout against Aline Sattelmayer at Kunlun Fight MMA 12.
Weili extended her win streak to 16 before signing with the UFC. The Chinese fighter dominated her first three opponents in the promotion. "Magnum" then fought former champion, Jessica Andrade, in her fourth bout.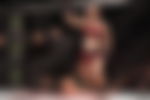 It did not even take Weili a full minute to finish Andrade with debilitating knees and punches. She became the first Chinese UFC champion, and she did it in her home country. Then, she went on to defend her UFC women's strawweight title against Joanna Jędrzejczyk. With only one title defense, Weili clashed against Rose Namajunas at UFC 261. Namajunas ended Weili's win streak by a highlight-reel head kick KO in the first round.
Since then, Weili has fought in three more fights and won two of them. After her second loss to 'Thug Rose' at UFC 268, she finished off her old rival Jędrzejczyk once again at the UFC 275 with a spinning-back fist KO. Moreover, she reclaimed the UFC Strawweight championship in her last bout against Carla Esparza at UFC 281. As of now, he still holds the championship and stands as a two-time UFC Strawweight champion.
Weili has admitted that her prowess in the UFC has boosted her to the status of a star in her home country of China. They believe Weili has led the way for Chinese martial artists, setting an example of how nothing is impossible if you have the dedication to achieve it. She is also the face of the UFC's ventures in China, which has also added to her popularity.
Zhang Weili's record and stats
After a thoroughly dominant early professional career, Weili currently boasts a UFC record of 9-2 while her overall MMA record stands at a remarkable 23-3-0. She won the 'Fight of the Night' bonus for her fight with Joanna Jedrzejczyk and a 'Performance of the Night' bonus for her fight with Jessica Andrade.
Zhang Weili's fighting style
Weili showcases superb aggression in her fights. She likes pressuring down her opponents and fires a collection of kicks and hand strikes in the process. Despite having commendable control on the ground game too, it might be said that Weili likes to fight standing up.
Like her favorite MMA fighter, Tony Ferguson, Weili likes to pressure her opponent. She prefers to strike with her opponent, though she can fight anywhere.
Zhang Weili's cars, houses, and other luxuries
Looking at the privacy Weili keeps in her personal life, it's quite apparent that much isn't known about her possessions as well. As already mentioned, the Chinese is pretty limited when it comes to talking and believes in a 'talk less grind more' attitude. Hence, nothing can be said about the riches that she currently boasts.
| | |
| --- | --- |
| Name | Zhang Weili |
| Born | August 13, 1989 |
| Place of Birth | Handan, Hebei, China |
| Nationality | Chinese |
| Education | Unknown |
| Parents | Unknown |
| Height | 1.63m (5 feet 4 inches) |
| Weight | 115 lb (52kg)  |
| Record | 23-3-0 |
| Wife | NA |
| Kids | NA |
| Shoe Size  | 8 (US) |