Zion Williamson
Zion Williamson: Net worth, salary & endorsements
Zion Williamson is often considered the biggest prospect in the NBA after LeBron James. He was three years old when LeBron made his NBA debut. Born on July 6, 2000, in Salisbury, North Carolina, Williamson attended Spartanburg Day School.
Williamson played college basketball with the Duke. Moreover, in his first season, he was named ACC Player of the Year, ACC Athlete of the Year, and ACC Rookie of the Year. After impressing in his first season, Williamson earned a place in the NBA with New Orleans Pelicans, selecting him with the first overall pick in the 2019 NBA Draft.
Also, Williamson usually plays in the power forward position and could be spotted among his Pelicans teammates with his No 1 jersey.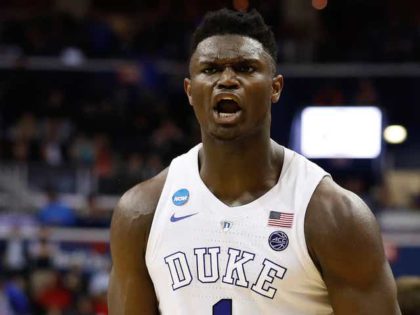 Zion's father Lateef Williamson was a football defensive lineman during his high school days while his mother Sharonda Samspson was a sprinter who later became a middle school physical education teacher.
Zion is known to be together with his high school girlfriend, Tiana White.
Major achievements
Career highlights and awards
Consensus National College Player of the Year (2019)
Consensus first-team All-American (2019)
ACC Athlete of the Year (2019)
ACC Player of the Year (2019)
Wayman Tisdale Award (2019)
Karl Malone Award (2019)
ACC Rookie of the Year (2019)
ACC Tournament MVP (2019)
South Carolina Mr. Basketball (2018)
Zion Williamson stats
After 19 games in his NBA career, Zion Williamson has averaged 23.6 points, 6.8 rebounds, and 2.2 assists per game. Moreover, in his one season of college basketball with the Duke, he has averaged 22.6 points, 8.9 rebounds, and 2.1 assists per game.
Zion Williamson's net worth
Moreover, recently, Celebrity net worth estimated Zion Williamson's net worth as $8 million. With the kind of talent he possesses, his net worth could significantly increase with years to go by.
In his rookie season, Zion signed a record sneaker deal with Nike. Moreover, Nike officially announced that it had signed Zion to an exclusive shoe contract on July 23, 2019. In addition, the deal is reportedly worth $75 million over five years, which gives him $15 million per year. It is the largest rookie shoe deal in NBA history in terms of annual pay- more than LeBron James' first Nike shoe deal that paid him $12.4 million per year over 7 years.
It might not be long before we see Zion Williamson as one of the biggest stars in the NBA and his market presence could rise accordingly.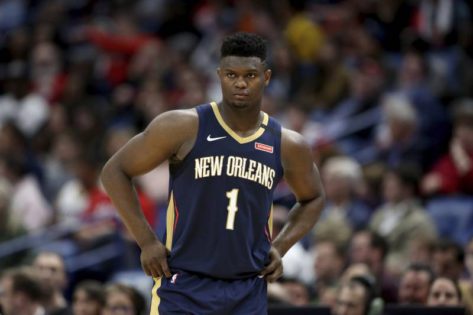 Zion Williamson charity
Williamson made a notable charity contribution in his first NBA season. Soon after the NBA suspended its league, he pledged to pay for the salaries of all the employees of the Smoothie King Center for 30 days.
How to contact Zion Williamson?
Zion Williamson's Twitter: https://twitter.com/zionwilliamson?lang=en
Zion Williamson's Instagram: https://www.instagram.com/zionwilliamson/?hl=en
| | |
| --- | --- |
| Age | 19 |
| Marital Status | Unmarried |
| Girlfriend | Tiana White |
| Nationality | American |
| Team | New Orleans Pelicans |
| Rings | Nil |
| Height | 6′ 6″ (1.98 m) |
| Weight | 129 kg |
| Wingspan | 2.08 m |
| Endorsements | Nike, 2K Sports, Gatorade, Mountain Dew |