Tampa Bay Buccaneers Defensive Lineman to Miss Training Camp Due to Injury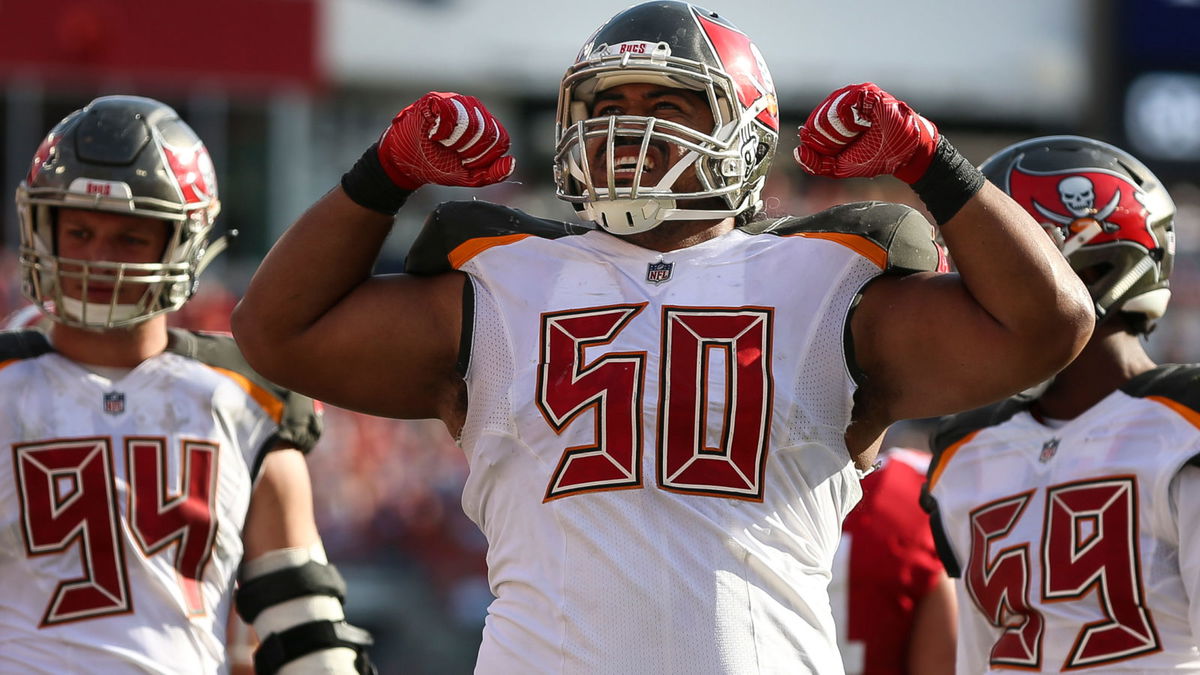 The Tampa Bay Buccaneers may have added two legendary players to their offense this year – Tom Brady and Rob Gronkowski -but their defense may take a hit. Defensive tackle, Vita Vea, might be unable to attend training camp next month due to an injury. This comes after Jason Pierre-Paul underwent knee surgery on Friday and will need about a month's time to recover.
How did Vea injure himself?
Vita Vea reportedly sustained an unspecified hand injury and underwent a minor surgical procedure a few weeks ago. While this might result in him missing training camp, it shouldn't keep him from playing in the regular season, which begins in September.
The Tampa Bay Buccaneers picked Vea 12th overall in the 2018 NFL Draft. The defensive lineman is known to be quick and athletic.

The Defensive tackle has 37 solo tackles and 23 assisted ones in just 2 years in the NFL. He also has 5.5 sacks. A calf injury forced the 25-year-old to miss the entire preseason and the first three games of the 2018 season. But, last year, Vea was one of the Bucs most dominant players.
Vita has played 749 snaps on the Bucs defense (66 percent) and 109 on special teams (22 percent). He also successfully caught a career-first touchdown reception against the Atlanta Falcons in the last season.
What have the Tampa Bay Buccaneers been up to?
Amidst the rising number of COVID-19 cases in Florida and concerns over the southern state becoming the next epicenter of the virus in America, a dozen Bucs players had a morning workout together at a local school earlier this week. Tom Brady was also present, and in fact, leading.
Two Bucs other players and an assistant coach tested positive for COVID-19 previously. By working out in the group, these players flouted recommendations by the NFLPA, and other health and safety bodies. Yet, no action shall be taken.
Defensive End, Jason Pierre-Paul, uploaded a video of himself preparing to go in for an arthroscopic knee surgery. While it isn't common to undergo elective surgery just before training camp, reports said that he was experiencing some discomfort in the knee.
Pierre-Paul is entering his third season with the Buccaneers and recently signed a two-year, $27 million contract extension with the team.