Tampa Bay Buccaneers QB Tom Brady Finally Speaks up About His MCL Injury
Published 08/26/2021, 10:30 AM EDT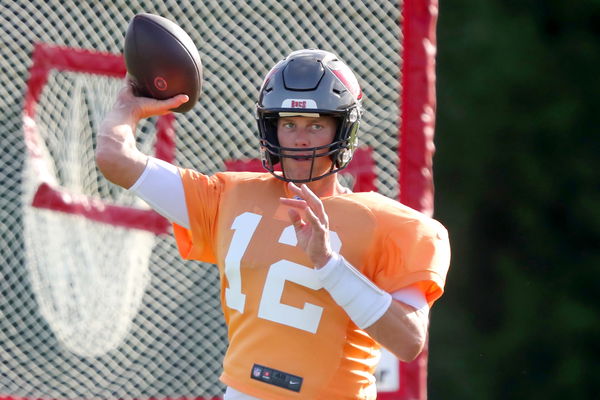 ---
---
The Tampa Bay Buccaneers were the dark horses going into the playoffs last season. But with Tom Brady on their side, the side managed to beat all odds and win Super Bowl LV.
ADVERTISEMENT
Article continues below this ad
With the team firing on all cylinders, it was Brady's experience that played a crucial role in the Buccaneers making it over the line. But the fact is that Tom Brady winning his seventh Super Bowl at the 43 isn't even the most jaw-dropping insight from the Bucs' Super Bowl victory.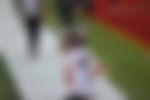 Tom Brady played the entire season with a torn MCL. The news of this injury first broke out earlier in the offseason when Brady apparently underwent a knee surgery. It was only later revealed that Brady the reason for the surgery was to tend to his torn MCL.
ADVERTISEMENT
Article continues below this ad
Tom Brady himself hasn't said much about the injury. But recently, the star quarterback revealed the emotions and thoughts going through his head during the period.
It wasn't an easy ride for Tom Brady
During a segment of SiriusXM NFL Radio, Brady opened up about the surgery that was done to repair his torn left MCL. He quarterback also dived into the challenges that it brought about.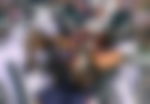 "It's sixth months that I had my knee surgery," Brady said as per Joebucsfan.com. "You know, it was a tough offseason in terms of the rehab… But I feel like I'm really just now kind of feeling — not from a rehab standpoint but from a football standpoint — like you know my legs are feeling bouncy and ready to go. My arm's feeling live."
ADVERTISEMENT
Article continues below this ad
But the Buccaneers quarterback did have to stay away from the field for sometime to recover from surgery as well. Something that left the quarterback feeling a little dismayed.
"I think that's the hard thing… When you miss time and you don't continue to train the way you're capable of training, it's tough because your body just wants to, you know, it feels like, 'Ok, I get time off.' And then when you get your body going again, it's hard."
ADVERTISEMENT
Article continues below this ad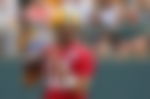 But now the quarterback has shifted his priorities to running it back again. Aiming for a historic eighth ring, do you think that Tom Brady can carry the Buccaneers to back-to-back Super Bowl titles.