Tampa Bay Buccaneers Suffer a Massive COVID-19 Scare
Published 06/21/2020, 2:53 AM EDT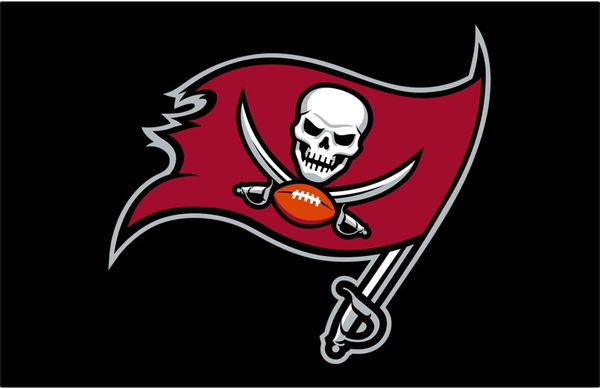 ---
---
For a long time, the COVID-19 crisis was all that anyone could talk about. After a while, racism became the talk of the town, but it didn't mean that the health crisis was over. Unfortunately, the Tampa Bay Buccaneers found that out the hard way, when a couple of personnel tested positive.
ADVERTISEMENT
Article continues below this ad
According to NFL journalist Adam Schefter, the victim is one of the Buccaneers' assistant coaches. Since he tested positive for coronavirus, two other team assistants had to go into self-quarantine. Clearly, they wanted to prevent the disease from spreading further and potentially infecting the organization.
As per the reports, the Bucs assistant coach was asymptomatic even though he turned in a positive test. According to the Centers for Disease Control and Prevention (CDCP), authorities do not know much about how asymptomatic people can transmit the COVID-19 virus.
ADVERTISEMENT
Article continues below this ad
ADVERTISEMENT
Article continues below this ad
What did the Tampa Bay Buccaneers say?
The good news is that the two assistants are presumed to be the only ones in contact with the infected assistant. In other words, there is a likelihood that the effect on the team itself could be minimal.
Unfortunately, Florida's COVID-19 track record is a major problem in this kind of scenario. According to the Tampa Bay Times, the state passed the record for most coronavirus cases recorded in a single day with 3,207. To make matters worse, around 21 percent of cases are concentrated in the Tampa Bay area. What worries the Tampa Bay Buccaneers is that it accounts for 13 percent of the state's population.
ADVERTISEMENT
Article continues below this ad
At least, the NFL franchise is making an effort to try to combat the pandemic. It is also admirable that they reacted quickly once news broke of one of their personnel contracting the virus. All they can do now is sit and wait, until the assistant coach recovers and his fellow assistants come out of self-isolation.