Teammates do not Exist at all
Published 12/26/2016, 3:11 AM EST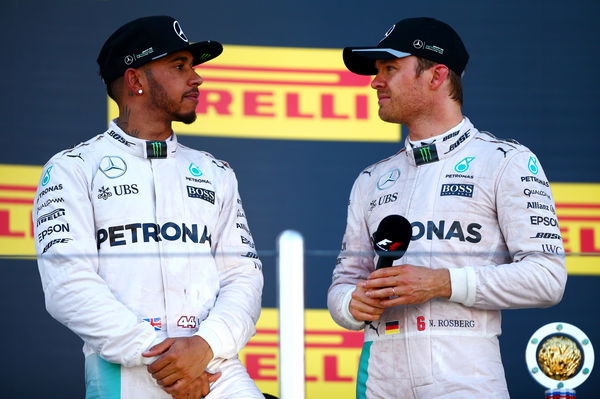 ---
---
"Teammates do not like each other. They're not friends, forget it they never will be"
ADVERTISEMENT
Article continues below this ad
Those of you who saw the 2015 BBC F1 season review will immediately recall former McLaren and Red Bull David Coulthard speaking out of his own personal experience about the rivalry between the teammates.
Unfortunately, Rosberg has retired bringing an end to the highly entertaining feud that raged on for 3 seasons. The Hamilton and Rosberg rivalry was intense, explosive, dramatic and made more headlines because of the fact that the duo were in the same car.
ADVERTISEMENT
Article continues below this ad
Every situation is different, but the concept of team-mates where one will run as a wing-man while the other wins is largely an illusion.
When we see the term 'team-mate', we assume they are genuinely working as a team. Look a little closer in racing and you'll realise that teammates are often biggest rivals. A lot of the collaboration is forced, though it means different things in different teams.
When Jim Clark was asked in 1967 what it was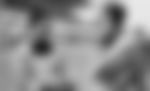 like being Graham Hill's team-mate at Lotus, he said, 'No, Graham is my team-mate.' We know that Nelson Piquet would not have Ayrton Senna in the Brabham team. The idea that a team-mate really means is he's your enemy, is
one that's been alive and well for a long time. Denny Hulme didn't always confide everything to Jody Scheckter about which gears he should be running at different circuits. It's nothing new.
And relationships can change. After Bruce McLaren slipped his Cooper down the inside of Jack Brabham's in the 1961 Lady Wigram Trophy in New Zealand, Bruce felt the relationship altered with that move. There is always that element of "I want to do better than the other guy", which leads to those defining moments.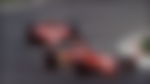 Gilles Villeneuve was a well-behaved team-mate with Scheckter in 1979, but when Didier Pironi got on the wrong side of Villeneuve there was war. It's a very fragile thing. And it's not just Formula 1. In sports cars there are cases where your team-mate brings in the car and says "Everything is fine", then you get to the end of the pit lane and the brake pedal has the same amount of feeling as the clutch pedal, and nobody mentioned it…
There's an inherent rivalry, and the selfish streak can take over at any point. Arturo Merzario, driving for Ferrari in the 1973 Nurburgring 1000km, overtook lead driver Jacky Ickx and, after repeated instructions, finally fell back behind him, then hit Ickx's car and, after ignoring 'pit' orders, eventually came in and had to be forced out of the driving seat while clenching the steering wheel to hand over to Carlos Pace!
In 1970, during a single-driver 500km race at Imola, Porsche 917 teammates Pedro Rodriguez and Brian Redman were competing. Rodriguez retired after a crunch. Later, when Redman made his scheduled fuel stop, Pedro, fully suited and helmeted, walked up to Brian and told him that he (Redman) seemed tired and so Rodriguez would complete the race. Redman replied he wasn't tired at all, felt fine, drove off down the pit lane and went on to win the race.
The 1981 Brazilian Grand Prix result is quite famous for Carlos Reutemann's refusal to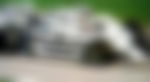 concede victory to team-mate Alan Jones, much to Jones's annoyance. Reutemann's logic, however, was that at the previous race (Long Beach) he had dutifully followed Jones into second place when he felt he could easily have passed him. After the race, Carlos felt slighted that Jones hadn't acknowledged or thanked him.
The new thing appears to be to keep as much information from the team-mate as possibly can. Any driver always want to have the upper hand.  Johnny Herbert was not allowed to see Michael Schumacher's telemetry at Benetton. Unfortunately, it seems a lot of people take that attitude.
ADVERTISEMENT
Article continues below this ad
When you get two drivers in a single-seater team or a sports car team, for instance, both drivers are often responsible for a lot of the budget. So they will think, "I am here for myself, I paid for this".
Because the bosses of a team are in line with that sponsorship, they do not always have the same authority over drivers who have made it possible for the team to run. Both bring money rather than be paid, so that makes the collaboration a marriage of convenience and comes down to the individuals concerned.
'You should want a fast team-mate, otherwise you won't develop.' That's a good thing if a driver haven't got the wit to work it out for himself. These days, because everyone has access to data, they are forced to have their laps looked at by the other guy in the team. That can help people get very, very close. In the pre-data days it was harder to do that.
ADVERTISEMENT
Article continues below this ad
So today a driver does the best job he can. It's not about hiding what he can to get one over on his team-mate, but doing something he knows the other guy can't.