Is it necessary for a driver to follow Team Orders
Published 10/15/2015, 1:00 PM EDT
---
---
Teams in Formula 1 for a long time have been telling their drivers what to do on the track, other than racing. Some of these include telling  a driver to make way for his teammate because, he is either on fresher tires and has a better chance of passing the driver in front and help the team score more points, or still is in the title race. But telling a driver to make way for someone who is behind, is like telling him not to race whereas racing to his full limit is what a driver is meant to do on the track.
ADVERTISEMENT
Article continues below this ad
Some drivers do not mind following team orders if it helps the team overall and the driver doesn't have much to loose. In 2012, Massa did everything Ferrari told him to do in order to help Alonso in his title challenge against Vettel. More recently, Kimi Raikonnen stated in an interview that he would not mind helping Vettel in the race as he has an outside chance of still winning the driver's title.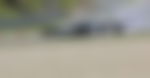 But some drivers do mind team orders and refuse to follow them because while racing, for drivers want to stay ahead and not give up their position easily without a fight. Recently, Verstappen ignored team orders to let Sainz pass as the latter had fresher tyres and would have had a greater chance of passing the cars ahead. But he did not give up his position and finally ended ahead of Sainz.
ADVERTISEMENT
Article continues below this ad
A good example where team orders were followed and were not is the 2013 Malaysian Grand Prix in which both Vettel and Rosberg, who at the time were 2nd and 4th,  were given team orders not to pass their teammates Webber and Hamilton, who were 1st and 3rd respectively. Rosberg did what his team told him while Vettel went for it and ended up winning the race.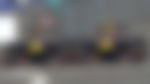 Towards the end of the race, Webber was leading with Vettel behind him and the Mercedes pair of Hamilton and Rosberg quite a way behind. With Vettel catching Webber on the faster medium tires, Vettel was asked not to overtake Webber and stay in formation. The same message was relayed to Rosberg who was behind Hamilton in 4th place.
ADVERTISEMENT
Article continues below this ad
But Vettel ignored team orders and went for the overtake and it was so close that both Red Bulls could have crashed and gone out of the race. At the end of the straight, Vettel overtook Webber for the lead of the race and eventually won the race.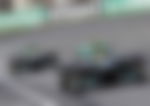 On the other hand, Rosberg stuck to his team's orders and finished 4th behind Hamilton. The difference between Rosberg and Vettel was that Vettel wanted to win and be in front of someone who was slower than him while Rosberg gave into the team's request and did not race Hamilton. The spirit of racing overtook Vettel's thoughts and so he raced Webber and came out the winner.
ADVERTISEMENT
Article continues below this ad
This shows that team orders is a sensitive topic and different drivers think differently about them depending on the situation. To make Formula 1 races a spectacle to watch and enjoyable for the fans, team orders should be restricted and should allow the drivers to race rather than just drive around.