'Definitely Doing the Olympics': Kevin Durant Thrilled to Re-unite with Steve Kerr and Draymond Green
Published 06/29/2021, 1:38 AM EDT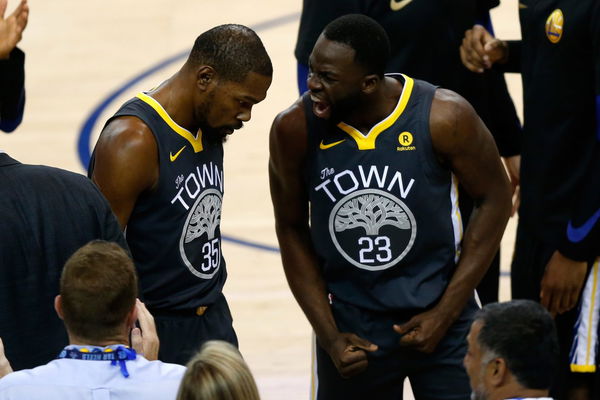 ---
---
The United States men's basketball team has dominated the Olympics for long as one can remember. While the Olympic games have set the stage for many an athlete in their bid for stardom, basketball has been a different story. Whether it be the renowned 'Dream Team' with MJ, Magic, and Bird, or the 'Redeem Team' in 2008 with LeBron James Dwyane Wade, Kobe Bryant, and Kevin Durant, there has been no dearth in talent representation for the U.S.
ADVERTISEMENT
Article continues below this ad
Since 1992, when NBA stars could part-take in the event, the U.S. has bull-dozed its way to the gold medal. Barring an aberration in 2004, Team USA has won 6 gold medals in 7 editions.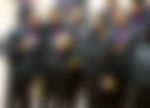 The last time the nation fielded a basketball team in Rio, the star-studded lineup proved invincible as they extended their unbeaten streak to 25 wins. The main performers in that lineup included Kevin Durant, Kyrie Irving, Carmelo Anthony, James Harden, and DeMarcus Cousins.
ADVERTISEMENT
Article continues below this ad
KD was also the top scorer for Team USA, with 19.4ppg, shooting it at over 57.8 from the field, and 58.1% from beyond the arc.
Kevin Durant and Draymond Green – A re-union
KD's relationship with Draymond Green in his ultimate days with Golden State is a well-known fact. And while KD rubbished the rumblings of a tarnished relationship, it will be interesting to see how the two gel in Tokyo.
Durant, in a recent interview on 'Boardroom,' with his manager Rich Kleiman, spoke about his excitement at being part of the basketball contingent headed for Tokyo later this year. KD said, "I'm definitely doing the Olympics. I just liked playing for Team USA, I just love the hospitality they show us. Just the whole experience is fun. Just being around the guys for a month is cool."
Easy-Money-Sniper added on to his comments saying – "Especially in that environment, there's gonna be a lot of first-time guys, so the experience is gonna be new for a lot of the guys."
Watch this story – From Attending NBA Finals To Awarding Michael Jordan A Medal: Best Barack Obama NBA Moments 
While Durant is excited to work with Gregg Popovich, his focus has been to reunite with former coach Steve Kerr, given their relationship during his years in Golden State.
Durant, looking forward to playing under Kerr, and with Draymond, said – "But Steve's been there, Draymond's been there. I've been there, and we worked together already. So I mean it's gonna be fun just doing work with them again."
Durant, reflecting on his time in Golden State, concluded by saying – "We went through a lot, we experienced a lot, we learned a lot together, so it should be fun."
Next stop, Tokyo 2021
ADVERTISEMENT
Article continues below this ad
As the close of the 2020-21 NBA season and the 2021 Tokyo Olympics edge closer, a mix of young stars and veteran superstars is coming together to represent the U.S.
And while names like LeBron James and Steph Curry are missing, it provides an opportunity for others. Younger stars will eye the games as an opportunity to earn big contracts come free agency.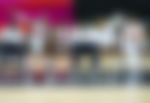 The question remains, does this team of all-stars have what it takes to continue U.S.A.'s unbeaten streak to 33? With superstars like Luka Doncic (Slovenia) and MVP Nikola Jokic (Serbia) standing in their path to the gold, these Olympics promise to be an absolute thriller for basketball aficionados out there.
ADVERTISEMENT
Article continues below this ad