'I'm the Best Center Out Here': When Shaquille O' Neal Got Mad at Reggie Miller for Not Passing to Him During 1996 Olympics
Published 07/20/2021, 11:16 AM EDT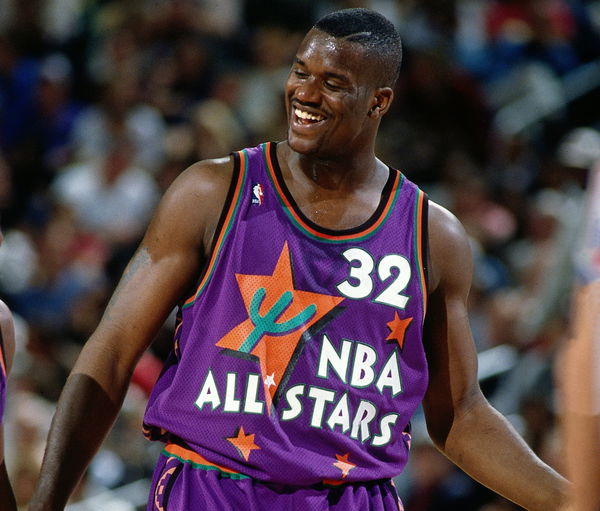 ---
---
Shaquille O' Neal, i.e. The Big Diesel needs no introduction. In an illustrious career that spanned close to almost 2 decades, O' Neal was a 4-time NBA champion, and a 3-time Finals-MVP with 14 All NBA and Rookie of the Year. In fact, ever since Shaq's days with the Orlando Magic, signs showed back then that he was blossoming into arguably the most dominant force ever in NBA history.
ADVERTISEMENT
Article continues below this ad
As Shaq took over the reins in the aftermath of the Jordan era, he and Kobe Bryant would then form the duo that led the league into the new millennium. And needless to say, given the style of NBA basketball back then, O' Neal had some tough competition.
ADVERTISEMENT
Article continues below this ad
In what experts have dubbed as the era of big-men, Shaq went to battle night in and night out with the likes of David Robinson, Tim Duncan, and Hakeem Olajuwon. But, since his coming of age in the late 90s, just his brute force was intimidating.
The Shaquille O' Neal – Reggie Miller incident
NBA Hall of Famer Reggie Miller in a recent interview on the Dan Patrick show fielded a question pertaining to a humourous conflict between him and O' Neal at the 1996 Olympics. Team USA was undefeated yet again, owing to its delegation of NBA superstars.
Miller said – "Shaq got upset with me one time and during the Olympics. It wasn't a beef. But like I kept feeding David Robinson and Hakeem right? And Shaq comes in." Quoting Big Diesel, he said -"He's like, what? Okay you gonna feed them, you not gonna feed me."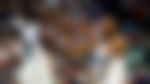 When the team has star power like Hakeem, Robinson, and Shaq all on 1 roster, one could imagine why Reggie Miller would have a tough time deciding who to pass to!
Miller continued by saying – "To this day, I tell him this is why you took it out on us in the finals. Right? And, you know, between the Pacers and Lakers, this is why!" Narrating Shaq's response Miller said – "he's like no Reg. You know, I just wanted to show Rick Smith. I was like, No, you're getting me back for 96 right? For not feeding you the ball down low."
Miller then shared a quote that highlighted O' Neal's level of self-confidence which propelled him to scale unchartered heights in the NBA. "He's like, you know, I'm the best center out here. David Robinson or Hakeem Olajuwon? I'm the best center out here. Give me the ball, feed me the ball."
Diesel's legacy
While his luck over the multiple MVP snubs is arguable at best, his personal exploits averaging 27.7ppg/11.8rpg/3.1apg during prime years was unheard of! O' Neal has earned the 'G-14' classification, with the 15-time All-Star commonly hailed as the greatest dominant big man of all time.
ADVERTISEMENT
Article continues below this ad
Shaquille O' Neal had this innate sense of confidence that boded well with Bryant's Mamba Mentality. They formed a Lakers dynasty that would put the league on notice winning 3 straight titles with Phil Jackson.
And while Shaq called time on his career in 2011, his fanbase is ever-growing, given his charismatic persona on full display on Inside the NBA on TNT.
ADVERTISEMENT
Article continues below this ad
Watch this story – Looking Back At Shaquille O' Neal & Dennis Rodman's Most Heated Face Offs.