Kevin Durant Channels Michael Jordan to Motivate Brooklyn Nets Teammate
Published 07/10/2021, 9:53 PM EDT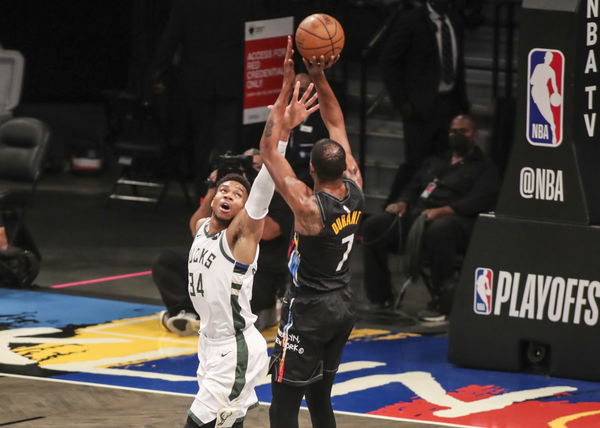 Kevin Durant is again in the headlines as the Brooklyn Nets star confirmed his participation in the 2021 Tokyo Olympics. Durant, just weeks off his virtuoso performances against Milwaukee in the 2nd round of the playoffs, joins a star-studded lineup that will set sail for Tokyo in a few weeks.
ADVERTISEMENT
Article continues below this ad
While there is no calling for KD to partake in the Olympics, having already won 2 gold medals, the experiences make it worth it. Team USA has dominated the men's basketball competition since 1992 when the Dream Team brought home the gold. Since then, barring a blip in 2004, Team USA has won 6 Gold medals in 7 tries.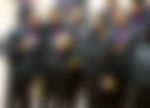 USA Basketball recently unveiled a star-studded roster of NBA All-stars to represent the United States in Tokyo. The roster included all-stars Devin Booker, Jayson Tatum, Bam Adebayo, Bradley Beal, Zach Lavine, Draymond Green, and Damian Lillard, to name a few. And with a modern-day legend like Durant at the helm, little can go wrong this summer.
ADVERTISEMENT
Article continues below this ad
Kevin Durant – A Michael Jordan-esque competitor
Durant's competitive drive on and off the court is one of the key factors behind his success. The Nets superstar is almost Michael Jordan like in his drive for competition.
Whether it be on the court, trailing by a few points, or in a different walk of life, Durant is one of the most competitive individuals out there. And while KD is occasionally aggressive on Twitter and off the court, his hunger fuels his drive to compete.
Kevin Durant talks about facing Nets teammate Timothe Luwawu-Cabarrot in Team USA's first game vs. France in Tokyo

"I definitely talked my s–t to TLC a couple times about how he can't guard me and how I lock him up on defense" 😳🤣 pic.twitter.com/uhWXKel5Bz

— Nets Videos (@SNYNets) July 9, 2021
When reporting about the United States' matchup against France, which opens their campaign in Japan, Durant fielded questions about a matchup against French player Timothe Luwawu Cabarrot. Cabarrot shared the locker room with Durant this season while being part of the Brooklyn Nets.
Durant said – "Yeah, I can't wait. I've definitely talked my shit to TLC a couple of times about he can't guard me and how I lock him up on defense. So I can't wait to talk more s*it when I see him with his national team. It's gonna be a great battle, they've got a couple of NBA players we all know and were looking forward to the challenge."
The Invincibles
ADVERTISEMENT
Article continues below this ad
Durant, their highest scorer last Olympics, will have the expectation to lead this stacked roster past what the competition has to offer. After all, MJ was a leader bred by competition.
Lastly, the American juggernaut will further look to extend their unbeaten streak currently at 25-0. With the schedule for the tournament out, most expect the U.S. to steam-roll the competition on its way to the gold yet again.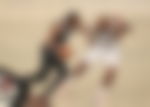 Or will Luka Doncic and Slovenia, or league MVP Nikola Jokic have something to say about that? Only one way to find out!
ADVERTISEMENT
Article continues below this ad
Watch this story – Kevin Durant, Damian Lillard Headline The USA Tokyo Olympics Men's Basketball Roster