Top 10 NBA Stars Who Will Be Suiting Up at the Tokyo Olympics
Published 07/24/2021, 1:28 PM EDT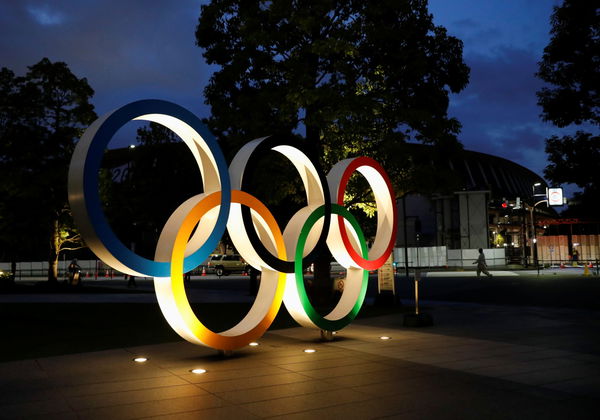 ---
---
The Men's Olympics basketball event, has been an exhibition, where participating teams battle the United States for the Gold Medal. And with the U.S's Olympics win record currently at 25-0, KD and company will look to clean sweep the Tokyo Olympics yet again.
ADVERTISEMENT
Article continues below this ad
The U.S. has maintained its stranglehold on the Gold since 1992 winning 6 gold medals in 7 Olympics. And barring an anomaly in 2004 when they missed out on the Gold, it's been carnage. Whether it was the Michael Jordan & Magic Johnson's Dream Team in '92, or the LeBron James & Kobe Bryant 'Redeem Team' in 2008, the Olympics have been an exclamation point of American dominance on the sport.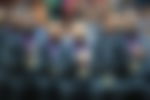 The members of the contingent representing the U.S. Men's Basketball Team need no introduction. And while stars like LeBron James, Stephen Curry, Kyrie Irving, James Harden, and Carmelo Anthony are missing from the roster, the star power on the current roster looks very promising.
ADVERTISEMENT
Article continues below this ad
NBA representation at the Tokyo Olympics
Even though numerous A-list players are missing, here is a resume recap of the Top 10 NBA athletes who will don their national colors this summer –
Franchise Stars in Tokyo
Kevin Durant – USA Captain (2-time Champion, 2-time F-MVP, 2014 MVP) (F) Brooklyn Nets – Durant is a 2-time gold medalist, having won in London 2012, and Rio 2016. KD, averaging 19.4ppg is primed to take over as the leading scorer for Team USA in Olympics events, as he currently trails NBA veteran Carmelo Anthony by just a few points.
Durant coming off a stellar return to the league following a torn Achilles, looks to continue his fiery offensive form. In fact, a 3rd gold medal, will put him ahead of even MJ and LeBron in an olympics tally! If that's not motivation, then nothing will ever be!
Damian Lillard – USA (6-time All-Star, 2018 All-NBA, Rookie of the Year) (PG) Trail Blazers – The Portland superstar is a 3-pt marksman. Dame Dolla rarely misses! Given his ability to load from damn near anywhere on the floor, Lillard is arguably the best perimeter weapon the United States possesses.
While his offensive prowess is unquestionable, how will his defense hold up against international teams who are rather physical? Dame, coming off a disappointing season with Portland will look at these Olympics to boost stock value come trade season.
Luka Doncic – Slovenia (2-time All-NBA, 2-time All-Star, Rookie of the Year) (PG) Dallas Mavs – Luka Magic has has spearheaded Slovenia's Olympics push, as he dominated the FIBA Olympic qualifiers versus Lithuania and Angola. Given the form Doncic is in since his playoffs masterclass, Slovenia will eye a medal. Luka single-handedly carried the team yet again, as he put up 31/11/13 in the deciding Qualifier.
The NBA All-Stars
Jayson Tatum – USA (2-time All-Star, 2018 All-Rookie 1st Team) Boston (F) Boston Celtics – Boston's rising star Jayson Tatum is a man on a mission. While it's Tatum's first olympics stint with Team USA, there will be no butterflies. Given the star's sheer dominance on the NBA stage, he is expected to dominate. Whether it be with outrageous poster dunks or finesse post moves the highlight reel will keep rolling!
Devin Booker – USA (2-time All-Star, 2016 All-Rookie 1st Team) (SG) Phoenix Suns – Booker is coming of a grueling playoffs run that ended as they lost to Milwaukee in 6 games. Hence, Book aims to utilize this window resting up before his Olympics debut. Booker, who averaged 28.2ppg is yet another offensive weapon for Team USA as his mid-range game is nothing short of impressive.
Khris Middleton – USA (1-time NBA Champion, 2-time NBA All-Star) (PF) Milwaukee Bucks – Coming off a championship with Milwaukee, Middleton will be looking to continue his winning form into Tokyo 2021. While his ability as a closer with Milwaukee won't be his Ace card given the likes of KD and Dame, Khash's all-round ability adds depth to the roster. In his 1st ever olympics, the Bucks' Batman looks to win his 1st Olympic gold.
Draymond Green – USA (3-time NBA Champion, 3-time All-Star, DPOY) (PF) GS Warriors. Draymond Green's defense and leadership speak for themselves. The abundance of pure scorers and offensive weapons in Team USA is clear. However, Draymond's ability is the missing piece. His ability to facilitate the offense, and as a dogged defensive threat makes him a prized possession. Additionally, Green looking to build on his 2016 success will be eyeing a 2nd gold this time round.
International NBA Veterans at the Tokyo Olympics
Joe Ingles – Australia (2021 6th Man of the Year Runner-Up) (SG) Utah Jazz – Ingles is coming off a fine 2021 season with Utah. And even though their season ended pre-maturely, Ingles knows this is Australia's chance to challenge the US for the gold.
With teammates Patty Mills and Josh Green, Australia have a legitimate shot, after they beat the US in the warm-up. Ingles, in fact, has been sub-par in the Olympics, apart from 2012, when he averaged over 15ppg. Having had an above-par season with Utah, could this be his Olympics?
Pau Gasol – Spain (2-time NBA Champion, FIBA World Champion, 2x Olympics Silver Medalist) (C) – Pau as a former NBA champion, is hopeful to end his career on a high with a medal in Tokyo. In fact at 40, Gasol throughout his career has seen it all.
As a 2-time silver medalist from Beijing and London, Gasol was so close, yet so far from the gold. And while Spain's battles with the U.S. were almost historic in those events, how much juice does Pau have left in the tank?
Rudy Gobert – France (3-time NBA DPOY, 2-time NBA-All Star) (C) Utah Jazz – Gobert aka The Stiefel Tower, is just a day away from taking the floor against the U.S. in France's first matchup in these Tokyo Olympics. And while France also has its share of NBA players including Timothy Cabarrot, Nick Batum amongst others, it will be the French defense vs the U.S. offense. Is this France's best shot, to catch a United States team off its guard?
ADVERTISEMENT
Article continues below this ad
The road to Tokyo gold
However Team USA's journey to Tokyo hasn't gone as planned. The U.S. team, coming of a grueling NBA season, lost back-to-back matchups to Nigeria and Australia. And in what was a shocking sight, the U.S. lost 2 consecutive games for the 1st time since 2004!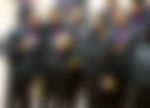 In summary, Gregg Popovich has big shoes to fill. Shoes in which legendary coach Mike Krzyzewski has led the American team to 3 straight Olympic Gold Medals! And while Popovich is undoubtedly a Hall-of-Fame coach, his reputation will be on the line, as he gets his boys ready to defend yet another gold medal!
ADVERTISEMENT
Article continues below this ad
Watch this story – Olympic Legends Serena Williams, LeBron James, Lin Dan & Others Missing Out On Tokyo Olympics 2020