Technology Deteriorating Tennis Quality Amongst Young Players – Says Pat Rafter
Published 04/25/2020, 12:50 PM EDT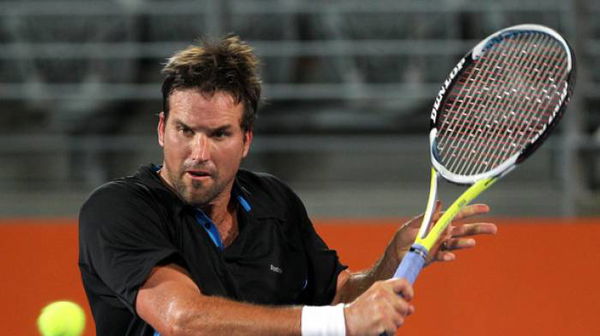 ---
---
Pat Rafter was one of the biggest tennis stars in the pre-Big 3 era. The former world number one was the first player of the Open Era to complete the American Summerslam, which means winning the Canadian Masters, the Cincinnati Masters, and the US Open in the same year.
ADVERTISEMENT
Article continues below this ad
Needless to say, Rafter is a master of the sport. There was a special attraction to his game which made him very exciting to watch. This was his propensity to take a lot more risks leading to his matches being fast-paced and entertaining.
Rafter adopted a serve and volley style with him approaching the net a lot more often than other players. However, with the improvement in racquet technology, this style of play has diminished over the years. This is because the players are now able to generate a great amount of topspin on their groundstrokes and passing shots. Rafter was critical of this technology as he felt this diminished the development of the young players.
ADVERTISEMENT
Article continues below this ad
Know More – Massive Prize Money Up For Grabs At Virtual Madrid Open Pro 2020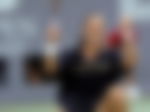 What did Pat Rafter say about changing tennis technology? 
Pat Rafter believes that it is primarily a shift in racquet technology that has enabled the players to play more of a baseline game. He doesn't necessarily prefer this style.
"The technology has allowed these guys to make really good passing shots and return a really good serve when they are off balance and create a lot of power on that spin. That really wasn't the case when we were playing. The strings that we had back then were just natural gut which didn't allow you to get that sort of power or pace or spin."
Bad for the young players
Pat Rafter believes that this is impeding the growth of players. They don't really focus on building crucial skills that can enable them to gain an edge. Technology has also allowed laziness to creep into their games.
ADVERTISEMENT
Article continues below this ad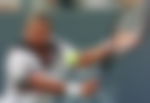 "I think I'd really struggle to be honest, and it's a shame to be honest but that's just the way it is because you wanna see a little bit of that craftsmanship. And I think that the problem with that is, someone who comes along and they have great toes and good hands and good volleys but if they haven't done that from a young age, it's pretty hard for a 20-year-old kid to come say "Alright mate, I'm gonna start coming up to the net a bit more."
Rafter revealed that young tennis players rarely focus on building this kind of agility anymore.
ADVERTISEMENT
Article continues below this ad
"It doesn't work that way, it takes a long time. And that junior tennis has to be where you start having those skills. The problem is a lot of kids don't do that anymore, generally because the technology doesn't allow them to play that way. That's just my thought, I don't know what you guys think about that."
There's surely a dearth of players really rushing up to the net in the modern era. This was once a staple tactic, especially on grass courts with the likes of Boris Becker, Rod Laver, and Stefan Edberg, all employing this particular style. Pete Sampras used it to win his seven Wimbledon titles. With the courts slowing down, it's certainly not the preferred style of play now. There needs to be an acceptance that the game has changed over the years.