"Tell Francesca Schiavone To Say It Louder": Patrick Mouratoglou Calls Out Critics of Serena Williams
Published 05/21/2021, 8:56 AM EDT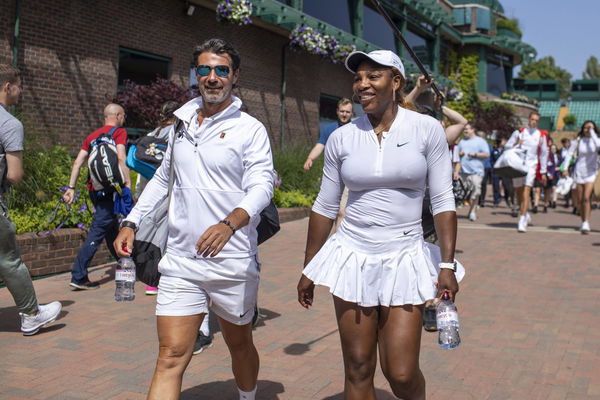 ---
---
In the women's game, Serena Williams has proven to be a huge asset. Her hunger and desire to compete for the greatest honors in the sport are still at an all-time high. The 39-year-old player has enjoyed success during the various phases of her career. 
ADVERTISEMENT
Article continues below this ad
Recently, Serena Williams' coach Patrick Mouratoglou decided he wanted to silence Serena's critics who had reared since her results in the past few tournaments have been well below her standards. He felt Serena deserved respect after all that she has done and when people write her off, that's when she manages to produce her best tennis.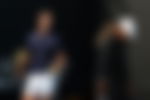 Patrick stated, "That's a good summary of the career of Serena. First of all, when people tell her 'she can't', it gives her extra motivation, so please tell Francesca Schiavone to say it louder so I can make sure Serena can hear it!"
ADVERTISEMENT
Article continues below this ad
Serena Williams' weapon is her inner belief
The Frenchman's sarcastic comment was a response to retired Italian tennis player Francesco Schiavone's recent remarks on whether Serena could win the French Open this year. Schiavone had said, "Can Serena do it? On the clay? If I have to say something, I say no. But every time I say no something happens."
Over the years, Williams has done extraordinary things. Her greatest strength is her self-belief and due to that attitude, she has been successful throughout her career. 
The 50-year-old coach further added, "Secondly, she's been able to do things in her career that were in theory not possible because she has this belief that she can achieve anything and that's such a big strength."
ADVERTISEMENT
Article continues below this ad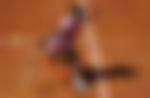 Moving on to Serena's current season, she competed at the Australian Open but fell short in the semifinal against eventual champion Naomi Osaka. After that, she featured after a long break in Rome. In the Italian capital, she lost in the opening round. She later decided to compete in the Parma Challenger but lost in the second match.
Her form on clay has not been satisfactory this season. However, she has all the experience and knows how to bounce back from such situations. All eyes will be on her when she steps onto the courts at Roland Garros. 
ADVERTISEMENT
Article continues below this ad