The Ten Biggest Coups By The Smallest EPL Clubs
Published 07/28/2016, 6:41 AM EDT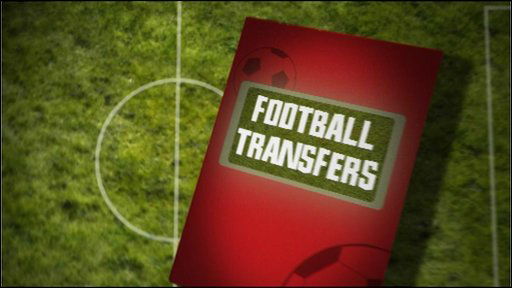 ---
---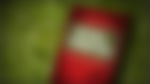 ADVERTISEMENT
Article continues below this ad
We are in the midst of a transfer window that could see Paul Pogba become the most expensive player in history. Money is a massive motivator nowadays and only the biggest clubs can compete for the top talent. It is more a case of your bank account than football when it comes to attract the biggest stars. So you would assume that the smaller clubs would be fighting over scraps. The truth is that there are plenty of examples and bizarre images of some of the best footballers of their times in the shirts of the more 'undesirable' clubs. Here is just a few examples from EPL history.
ADVERTISEMENT
Article continues below this ad
Fenando Hierro, Bolton Wanderers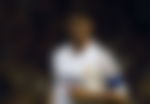 Bolton seemed to be able to attract the big names under Sam Allardyce. Along with Djorkaeff, Jay-Jay Okocha and Ivan Campo they got another which stunned the football world. Fernando Hierro was a former Real Madrid and Spain player, with over 400 appearances for the Galacticos. In 2004 he swapped the white of Madrid for the white of Bolton. It was his last season of professional football, but rather than playing like it, he gave his all for the cause.
Juninho, Middlebrough FC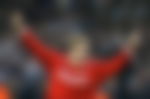 Cruzeiro, Sau Paulo FC what comes next in the sequence? You wouldn't have thought it was Middlesbrough! The unfashionable side managed to snap up Brazilian prospect Juninho straight after his first appearance for Brazil. The little man went on to become a club legend and even had a second stint at the club in 2002.
Tevez and Mascherano, West Ham United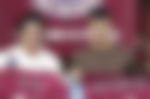 In 2006 West Ham had no shiny new stadium or Dimitri Payet and were a candidate for relegation. On deadline day though, out of nowhere, two of the rising stars of Argentine football signed for the Hammers. It shook the sports and betting world by suprise with no betting tips experts calling it. Carlos Tevez and Javier Mascherano signing took everyone by surprise. Tevez almost single handedly kept them up that year, whilst future Olympic Gold Winner Mascherano struggled. There was controversy behind the transfer, with a dispute about third party ownership, but that won't bother West Ham fans who will look back on the time, especially Tevez, with fondness.
Robinho, Manchester City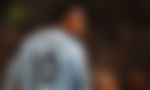 £32m would not get you very much anymore, but in 2008 it was big. Even more surprising was in those days that it was Manchester City spending it. For a long time they had been a yo-yo team, but that day, Robinho changed their history for ever. It was the Abu Dhabi Group who bought the club the same day and snapped up Robinho who was very close to join Chelsea before being told to get on a different plane by his agent. It was not a match made in heaven but nevertheless a huge coup and surprise in 2008.
Youri Djokaeff, Bolton Wanderers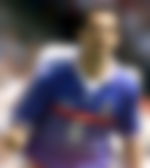 Youri Djorkaeff was a World Cup winner in 1998 and a Euros winner in 2000 but surely the highlight of his career came when he signed for Bolton in 2002! The man who had played for PSG and Inter Milan found himself wowing the Trotters at the Reebok stadium and although it only lasted one year it will last long in the memory.
Attilio Lombardo, Crystal Palace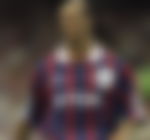 Attilio Lombardo was an icon of 1990's football and Crystal Palace pulled off a massive coup to get him to come to South London from Juventus. They may have been newly promoted, but in Lombardo they had a player with skill well above his station. He even earned a surprise call up to Italy while there.
Nwankwo Kanu, Portsmouth FC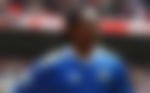 Kanu was a cult player by the time he reached Portsmouth in 2006. For the south coast side, it was a big deal to have someone of such calibre. The Nigerian had won a Champions League with Ajax and tasted success at Inter Milan and Arsenal. He brought that winning spirit to Pompey and even scored in their FA Cup Final triumph of 2008.
Roberto Mancini, Leicester City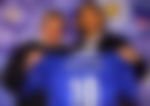 It might surprise you to learn that the mercurial Italian rocked up at Leicester at the end of his career. It was a short lived love affair with only a handful of games before he went into management. Nevertheless, Mancini says that his spell with the Foxes ignited his love of the English game.
Giovanni, Hull City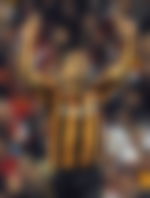 2008 was Hull City's first ever season in the Premier League and the club was the last place you would expect to see a Brazilian rock up. Former Barcelona striker Giovanni moved on a free however and went on to score a flurry of spectacular goals for the Tigers. His free kicks gave Beckham a run for their money and seeing him in a Hull City shirt amused the English fans immensely. Bizarre!
ADVERTISEMENT
Article continues below this ad
Edwin Van Der Sar, Fulham FC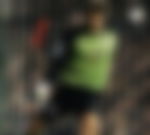 ADVERTISEMENT
Article continues below this ad
A Champions League winner and Juventus goalkeeper. It takes a special player to not be Italian and in goal in the Serie A! In 2001 he joined Fulham after Dutch National coach Louis Van Gaal told him he needed to play in England to keep his place in the Holland team. He of course went on to great success with Manchester United, but for five years Fulham can say Edwin Van Der Sar was their Keeper!