"Job Is Not Done" – Novak Djokovic Channels Kobe Bryant's Mamba Mentality Following US Open Semifinal Win
Published 09/11/2021, 2:19 AM EDT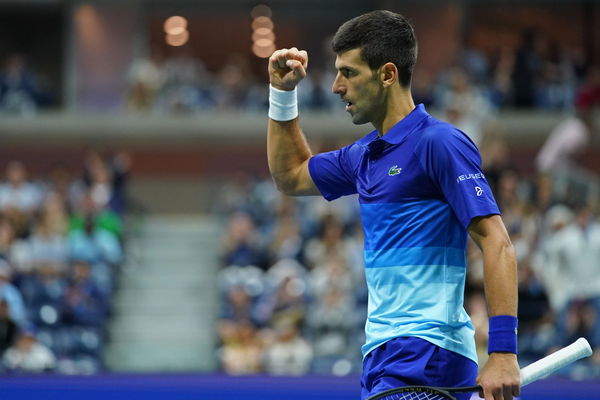 ---
---
Although it took five sets, World No. 1 Novak Djokovic reached yet another Grand Slam final in 2021. After securing a hard-fought victory over fourth seed Alexander Zverev, the Serbian will face second seed Daniil Medvedev in the US Open final on Sunday, September 12.
ADVERTISEMENT
Article continues below this ad
Following the lengthy battle, Djokovic referenced NBA legend Kobe Bryant to make his mindset clear ahead of his 31st career Grand Slam final.
Novak Djokovic quotes Kobe Bryant following US Open semifinal victory
ADVERTISEMENT
Article continues below this ad
Prior to the semifinal, Djokovic dropped a set in all matches except the second round. Yesterday, the trend continued as the Serbian lost the first set 6-4 to Zverev. However, he produced some excellent display tennis to overcome the German's challenge and return to the US Open final for the first time since 2018.
During his career, the 34-year-old has often praised Bryant. In an illustrious career spanning 21 seasons, the American won five NBA championships, adorning the #8 and #24 jerseys. Djokovic called him one of his favorite players, and the greatest to step in the sport.
During the 2009 NBA Finals against the Orlando Magic, a journalist asked Bryant how he felt when they had a comfortable lead in the series. The former Laker simply replied, "Job's not finished," which fell in line with his iconic 'Mamba Mentality.' In fact, the Lakers used that line to spur them on in the 2020 NBA Finals against the Miami Heat.
After his win over Zverev, Djokovic referenced that same line to depict where his focus is at the moment. He said, "One of the Bryant and Lakers rings, they won fourth game and were 3-1 up. He said 'Why should I be happy right now, job is not done'. Motivation is there, more than ever probably, but job is not done."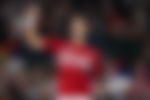 Can Djokovic clinch a record-breaking 21st Grand Slam title?
ADVERTISEMENT
Article continues below this ad
Although he had worrying moments against Zverev, the Serbian got past him to reach the final in all Grand Slams this year. While Djokovic has dropped six sets in Flushing Meadows so far, Medvedev has dropped just one.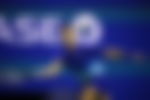 Sunday's final will be a repeat of the Australian Open final earlier this year. Djokovic won that match in straight sets to clinch his 18th Grand Slam. In addition, the Serbian also holds the edge in his head-to-head with the Russian, winning five of their eight meetings.
ADVERTISEMENT
Article continues below this ad
Although there are signs which point towards a Djokovic win, this looks likely to be a more tightly contested battle than their previous one in Melbourne.
WATCH STORY: The Best Trick Shots at US Open by Roger Federer, Rafael Nadal, Novak Djokovic and Others