Andy Roddick Reveals a Roger Federer Trait He Wants His Son to Have
Published 08/16/2021, 2:30 PM EDT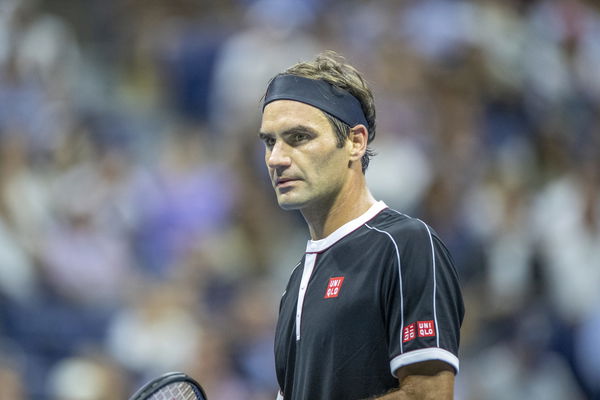 ---
---
In his path to tennis greatness, Roger Federer was involved in many storied rivalries. One of his main rivals was Andy Roddick, who the Swiss dominated in the 24 matches they played together.
ADVERTISEMENT
Article continues below this ad
Yesterday, Federer shocked the world when he announced a knee surgery will keep him out of action for an unknown time period. Although he was his adversary, Roddick shared kind words for the 20-time Grand Slam champion.
Andy Roddick labels Roger Federer as an inspiration for his son
ADVERTISEMENT
Article continues below this ad
While Federer turned pro in 1998, Roddick did the same two years later at the turn of the millennium. By winning his only Grand Slam in the 2003 US Open, Roddick became the World No. 1. However, Federer overtook the American in 2004 to set in motion a one-sided rivalry.
Across 24 matches, the 40-year-old defeated Roddick in 21 of them. While they met in four Grand Slam finals, the 2009 Wimbledon final stands as the most memorable one. Chasing a then record-breaking 14th Grand Slam, Federer outlasted Roddick in the one of the longest finals in the tournament's history. His victory meant he overtook Pete Sampras' record of 13 Grand Slam victories.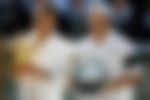 With Federer announcing the need for knee surgery yesterday, one wonders how much longer he can continue. However, his career has served as an inspiration to many, which includes Roddick. Speaking to Tennis Channel, he hoped his son Hank, aged 6, could carry himself with the same grace as Roger whenever he achieves success.
He said, "I hope my son, if he has a hundredth the success as Roger has even one day of his life, is as gracious as Roger is."
Roddick's words certainly outline Federer's impact on tennis. Although matching his success seems like a longshot, his character could serve as an example of carrying oneself.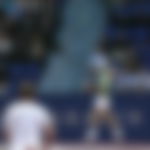 Will Federer win a 21st Grand Slam?
ADVERTISEMENT
Article continues below this ad
While his knee surgery rules him out of the US Open, he kept the door open for a return to tennis. Despite being much older than his fellow competitors on the tour, the Swiss star is still one of the best to grace the game.
ADVERTISEMENT
Article continues below this ad
However, he may not end up with the record for most Grand Slam victories. That looks to be a battle between his adversaries Rafael Nadal and Novak Djokovic, who have more years at the top left in the tank.
WATCH STORY: Roger Federer's Top 10 Mind Blowing Shots