"Everyday Was Like a Final" – Uncle Toni Divulges Rafael Nadal's Lion Mentality While Growing Up
Published 08/18/2021, 11:05 AM EDT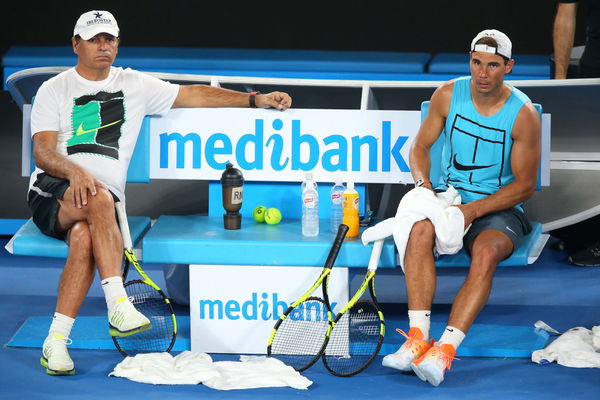 ---
---
Rafael Nadal is one of the most decorated players of the current era. Since he turned pro in 2001, the Spaniard has etched his name in tennis folklore, with 20 Grand Slam victories a testament to his talent.
ADVERTISEMENT
Article continues below this ad
Along with a strong physical presence, players need an equally strong mentality to stay at the top of their game. And over the years, Nadal has been an example of an athlete displaying mental fortitude. Ahead of the US Open, the 35-year-old's uncle, Toni Nadal spoke about his mentality.
Every day was like a final for Rafa, says his uncle Toni
ADVERTISEMENT
Article continues below this ad
Toni Nadal introduced the game of tennis to his nephew, Rafael when he was just three years old. After he turned pro in 2001, the uncle-nephew duo travelled the world together with Toni as Rafael's coach. Together, they achieved immense success, with Nadal winning 20 Grand Slam titles and an Olympic Gold medal.
Although Toni left Rafael's coaching staff in 2017, he left a lasting impression on his nephew. Appearing on The Double Bagel Tennis Podcast with Eric Han, the 60-year-old praised Rafael's natural mentality.
He believes the fact that Rafael treats every match like it's a final makes him mentally tough. He said, "Of course, he has a good mentality, natural mentality. When Rafael was young, everyday was like a final. Because I always want a big commitment with what he has done. And this is what makes Rafael tough."
Toni also revealed he pushed his nephew to maintain that mentality so that he was focused. "The most important thing is that, when Rafael arrived, I said, 'Okay, like the final.' Every day, I wanted that he was totally focused with what he has to make, and I wanted that he never goes down," he said.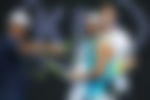 Toni Nadal reveals what he says to Rafael when he makes mistakes
ADVERTISEMENT
Article continues below this ad
The 50-year-old often called on his nephew to bounce back from his mistakes. While he said that the best make mistakes, he mentioned trying again separates the best from the rest.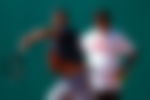 "When Rafael makes some mistakes, I always say, 'Rafael, Sampras makes mistakes. It's normal that you make a lot of mistakes. Don't worry with this. Be correct and try again.' And this 'try again' is what makes the difference," said Toni.
ADVERTISEMENT
Article continues below this ad
Looking to make more history, Rafael will take to the courts of Flushing Meadows in less than two weeks. Can the 35-year-old clinch his record-breaking 21st Grand Slam in the US Open?
WATCH STORY: Rafael Nadal's Top 5 Worst Injuries