Former US Open Champion Reveals Only Roger Federer Would Have Succeeded in the Wooden Racquet Era
Published 08/27/2021, 2:45 PM EDT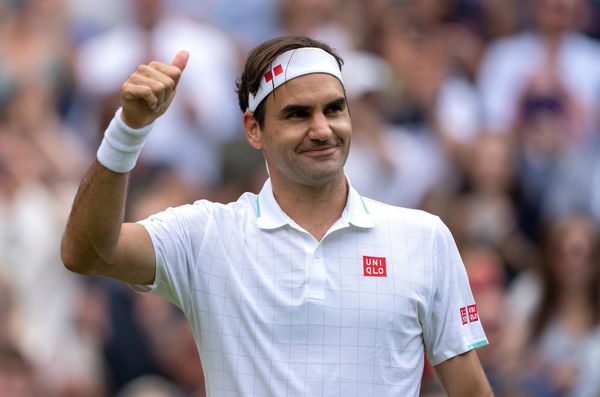 ---
---
Over the past two decades, Roger Federer became the benchmark for future generations of tennis players. With 20 Grand Slam victories, and a plethora of ATP titles, the Swiss star elevated the game with incredible fitness and unbelievable shots.
ADVERTISEMENT
Article continues below this ad
This may make fans wonder how he would fare in the game before his time. Recently, former American tennis player Stan Smith admitted Federer would fare well in the days of wooden tennis racquets.
Stan Smith believes Roger Federer would taste great success in wooden racquet days
ADVERTISEMENT
Article continues below this ad
In a career spanning 16 years, Smith enjoyed quite a successful career. Along with two Grand Slam victories, he achieved the World No. 1 ranking in 1972 before retiring from the sport in 1985.
During his days, the sport involved the use of wooden racquets. Since then, the sport evolved in terms of racquets, with the finest technology seen in today's equipment among the world's finest tennis stars.
In a recent interview, the 74-year-old was asked which player in today's generation would succeed in his wooden racquet generation. Smith responded by saying Federer would be his pick.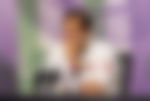 He said, "I think that the only one who would have had great achievements is Roger Federer, because he has a very clean, precise style of play. In fact, for many years he played with a small rim racket."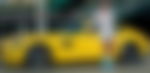 Smith details how he worked with wooden racquets during his playing days
The American mentioned how the wooden racquet's weight affected their performance. In addition, he used his playing days to mention how much the racquet has evolved.
ADVERTISEMENT
Article continues below this ad
"If you didn't hit the ball in the center it was a problem because you lost strength and control," said Smith. "They were heavier. The current ones produce another game model, with effects that you could not do before and greater variety."
ADVERTISEMENT
Article continues below this ad
Despite Federer missing the rest of the 2021 season, Smith's words add more lustre to his ever-growing legend.
WATCH STORY: When Prince Charles Was Left in Awe With Roger Federer's Perfect Tennis at Wimbledon