"I Never Go When I Don't Need It" – Alexander Zverev Takes Sly Dig at Stefanos Tsitsipas
Published 08/22/2021, 7:53 AM EDT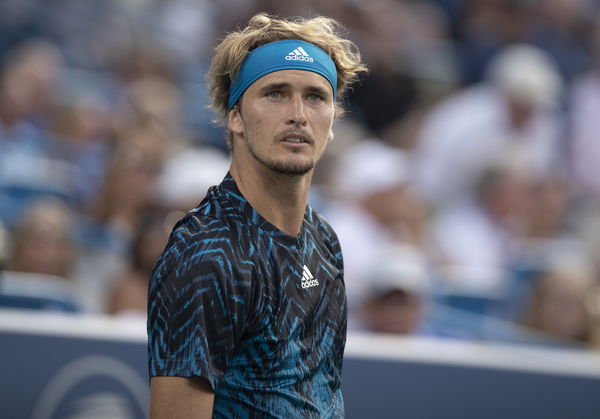 ---
---
World No. 5 Alexander Zverev pulled off a huge win over Stefanos Tsitsipas in the semifinals of the Cincinnati Open yesterday. Although they wrote another chapter in their competitive rivalry, tensions flared when Zverev vented about Tsitsipas' long breaks during the match.
ADVERTISEMENT
Article continues below this ad
After punching his ticket to the final, the German took a subtle swipe at his Greek rival.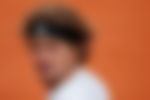 ADVERTISEMENT
Article continues below this ad
Alexander Zverev recalls his frustration during the semifinals of the Cincinnati Open
Before competing in the semifinals, Zverev didn't drop a set in either of those matches, displaying his impressive form since the Tokyo Olympics.
However, in Tsitsipas, he faced a rival who has been difficult to beat in recent times. In fact, prior to yesterday's semifinal, his Greek opponent lead their head-to-head 6-2. While the German clinched the match in a third-set tiebreaker, he displayed signs of frustration because of the World No. 3.
During the match, Tsitsipas took long bathroom breaks, while taking his full kit with him. At the same time, his father, Apostolos could be seen texting on his phone. This made Zverev irate, with the third seed telling the chair umpire how this behavior from Tsitsipas isn't the first time and won't be the last.
Speaking to Prakash Amritraj on the Tennis Channel after his victory, Zverev called out the 23-year-old's actions. He initially started by mentioning how he always follows the rules of the game.
He said, "I'm somebody that likes to win or lose with tennis, and I've always done that. I'm very proud of that. I never take a medical timeout when I don't need it, I never go to the bathroom when I don't need it. I always try to play as fairly as possible, and by the rules."
He then mentioned how some players take advantage of such rules, mentioning Tsitsipas' recent attempts of the same action. "Some people use it for their advantage. The rules are very bendable, I would say. So, I was a little bit frustrated because it had happened at the French Open already, before the fifth set. It happened in Acapulco as well."
Zverev: At the end of the day, we're competitors
ADVERTISEMENT
Article continues below this ad
Despite the frustration, the German shared a warm moment with his Greek opponent after winning the semifinal. And while he spoke about his actions, he mentions how they're competitors looking to win.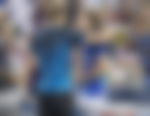 "It was a little bit frustration, but it's all good," said Zverev. "At the end of the day, we're two competitors and we're trying to beat each other."
ADVERTISEMENT
Article continues below this ad
The third seed will take on Andrey Rublev in the final later today. With the US Open in a week's time, winning this final could be the perfect confidence booster for the two players.
WATCH STORY: Novak Djokovic, Alexander Zverev, Venus Williams and Others' Altercations With the Chair Umpire at French Open 2021