Novak Djokovic or Roger Federer? Uncle Toni Reveals Who He Would Rather Have Rafael Nadal Face
Published 08/18/2021, 12:37 PM EDT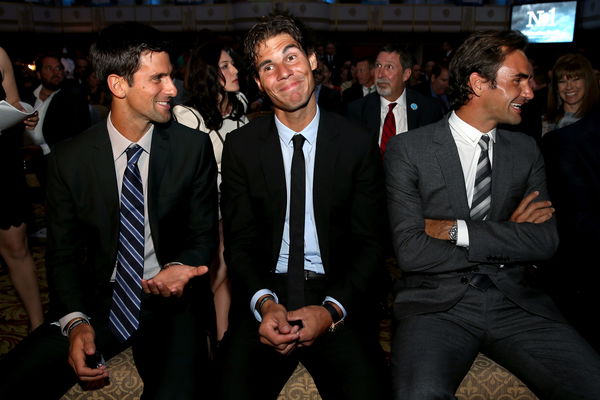 ---
---
The term 'Big 3' is extremely popular in the world of tennis. Since 2003, Rafael Nadal, Roger Federer and Novak Djokovic have established themselves as three of the greatest players to grace the sport. Each of them has 20 Grand Slam victories to their name, and they look to chase more history in the years to come.
ADVERTISEMENT
Article continues below this ad
Facing either of these three players is something no player would want, including the three of them. However, ahead of the US Open, Rafael's uncle Toni Nadal revealed which of the two he would rather have Rafa face.
Toni Nadal admits he would rather face Roger Federer than Novak Djokovic
ADVERTISEMENT
Article continues below this ad
In a career spanning 20 years, Rafael Nadal faced Djokovic and Federer a combined 98 times. Out of those 98 matches, Djokovic featured in 58, while Federer featured in 40. While their Grand Slam victories are impressive, they also dominated the ATP rankings since Federer first became World No. 1 in 2004.
Till today, no one apart from Federer, Nadal and Djokovic have been the World No. 1. Although Russian ace Daniil Medvedev is the current World No. 2, he's still far from taking the top spot from Djokovic.
Speaking to Eric Han on The Double Bagel Tennis Podcast, Rafael's uncle Toni revealed he would rather have his nephew face Federer than Djokovic. He cited their ability to hatch a game plan against the Swiss star as a key factor behind his choice.
He said, "I don't prefer to play against any one of these two guys. I prefer to play with other players. But, a little more with Federer. Because with Federer, I thought we have a way to win."
He also mentioned Djokovic's ability to make opponents doubt their strategy makes him a tougher opponent. "Against Novak, it was more difficult because he defends. You don't know exactly what you have to do," said the 50-year-old. "But, it was not a big difference."
Nadal's head-to-head records with the two superstars do justice to Toni's comments. While he trails Djokovic 28-30, he leads Federer 24-16.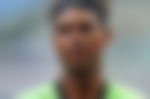 ADVERTISEMENT
Article continues below this ad
Can Rafael Nadal overtake Djokovic and Federer with a 21st Grand Slam?
The US Open presents an opportunity for Nadal to make history. With Federer sidelined due to knee surgery, only Djokovic can go ahead of himself to win a 21st Grand Slam.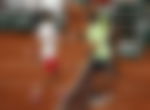 However, he faces a race against time to be fully fit for the final Grand Slam of the year. Should he make it to Flushing Meadows, many will wonder if he can still produce the best version of himself to make history.
ADVERTISEMENT
Article continues below this ad
WATCH STORY: Tennis Rivals Rafael Nadal and Roger Federer's Top Funny Moments