Stefanos Tsitsipas vs Roger Federer: How Do They Differ in the One-Handed Backhand?
Published 08/20/2021, 4:30 PM EDT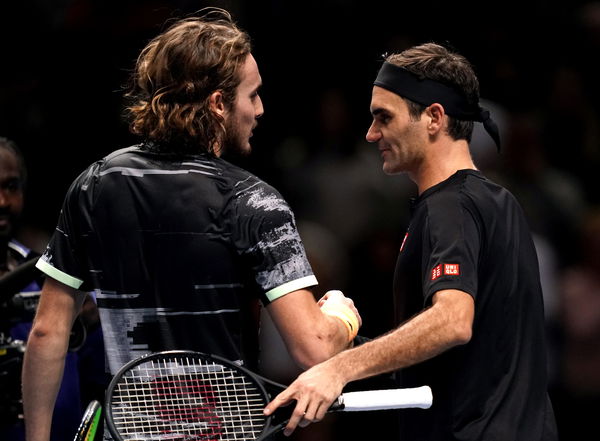 ---
---
The one-handed backhand is a shot that's rarely seen on the current ATP tour. However, fans still salivate when watching some of the best players unleashing it on the court. It's a stroke that gained massive popularity when 20-time Grand Slam champion Roger Federer used it frequently.
ADVERTISEMENT
Article continues below this ad
Although most players use the two-handed backhand, there are a select few who use the one-handed backhand. Among those is World No. 3 Stefanos Tsitsipas, who turned 23 last week. While both Federer and Tsitsipas achieved success in their own ways, their one-handed backhands had a sizeable contribution in helping them achieve it.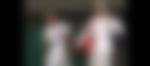 ADVERTISEMENT
Article continues below this ad
Roger Federer relies on technique for his one-handed backhand
The one-handed backhand is a strong shot for a tennis player to possess. While it gives a wider angle to target, it can also deceive an opponent due to the swerve and dip a player can generate with the shot. Hence, it's no surprise that Federer succeeded in the sport given his effortless execution of the shot.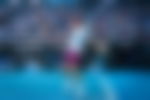 Federer's one-handed backhand relies on technique. First, he ensures early contact with the ball so that he's put his target angle in play. While a steep swing helps him clear the net, he then leaves his wrist loose to get an angled shot with a sharp dip, which puts his opponents in trouble.
While he used the one-handed backhand well, he admitted a double-handed backhand is a better choice. However, he was happy younger players like Tsitsipas, Denis Shapovalov and Dominic Thiem still use it. He said, "I think a double-hander is the way to go, but I hope it's not a dying breed. I think it just looks nice, a one-handed backhand.
WATCH STORY: A Look Back at Roger Federer's Record Eight Wimbledon Championship Titles
"So it's nice to see Denis also keeping that alive and same with Thiem and young guys coming up, that it's still going. But I think we will always be outnumbered from this point moving forward."
Tsitsipas relies on his frame and power
ADVERTISEMENT
Article continues below this ad
At 1.93m, the Greek tennis star is among the taller players on the grid. Hence, Tsitsipas delivers his one-handed backhand in a simpler manner.
Unlike Federer, who sometimes makes a slight jump to get elevation, Tsitsipas gets on his toes when making the shot. He then uses his strength to drive the ball in his target angle, giving opponents little chance to counter. While it may not look as elegant as Federer's, the current World No. 3 looks well on his way to keeping the shot alive in the sport.
ADVERTISEMENT
Article continues below this ad
Although Federer will not take part in the upcoming US Open, Tsitsipas will. Hence, fans can expect him and Shapovalov to put on a display of the iconic one-handed backhand at Flushing Meadows in less than two weeks' time.