USTA and ATP to Review Rules After Stefanos Tsitsipas-Andy Murray Controversy at US Open 2021
Published 09/03/2021, 6:48 AM EDT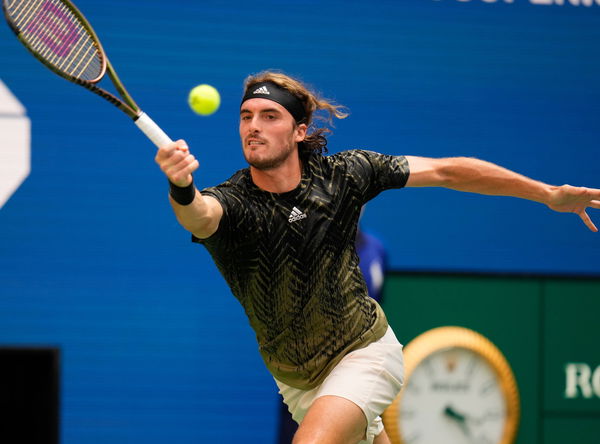 ---
---
In his quest to clinch a maiden Grand Slam victory, Stefanos Tsitsipas has found himself in the midst of a raging storm. While he notched two hard-fought victories in Flushing Meadows, fans and players alike took issue with his lengthy bathroom breaks during both matches.
ADVERTISEMENT
Article continues below this ad
Amidst calls for change, the United States Tennis Association (USTA) and the Association of Tennis Professionals (ATP) revealed they will review the current rules.
USTA and ATP to review existing rules on bathroom breaks
ADVERTISEMENT
Article continues below this ad
A tennis player's kit often contains a change of clothes, which often help them cope with difficult weather conditions. While New York has a relatively high percentage of humidity, players in the US Open have changed clothes during matches this week.
Although the action is common, Tsitsipas has come under fire for his timing. During his match with Andy Murray, the Greek star took a long break after the Briton took a decisive 2-1 lead. In fact, his break changed the momentum of the game as he stormed back to win a five-set thriller.
He did the same thing in his match against Adrian Mannarino, taking a seven-minute break after losing the third set. After these incidents, several players spoke about this issue, while calling for rule changes.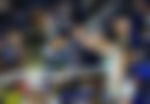 Yesterday, the USTA revealed there needs to be a review on the existing rules in order to ensure fair play. They said, "We need to continue to review and explore potential adjustments to the rules, whether for bathroom breaks/change of attire or other areas, that can positively impact the pace of play for our fans and ensure the fairness and integrity of the game."
Meanwhile, the ATP admitted reviewing this issue has been their point of focus. "Review of rules around toilet breaks, in addition to medical time outs, has been an area of focus in recent months," said the ATP.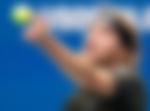 Stefanos Tsitsipas addressed fans' jeers during his matches
During his matches, fans often booed the 23-year-old. Amidst their jeering, Tsitsipas hit back by saying fans don't understand the conditions they face.
ADVERTISEMENT
Article continues below this ad
He said, "Some people don't understand. They haven't played tennis at high level to understand how much effort and how much difficult it is to do what we are doing. Sometimes we need a short break to do what we have to do."
ADVERTISEMENT
Article continues below this ad
While the future remains untold, Tsitsipas will face Carlos Alcaraz in the third round later today. Despite the Spaniard's rise, the Greek star looks an overwhelming favorite to progress to the fourth round.
WATCH STORY: The Best Trick Shots at US Open by Roger Federer, Rafael Nadal, Novak Djokovic and Others