Why Does Novak Djokovic Eat Grass at Wimbledon Championships?
Published 07/09/2021, 10:15 AM EDT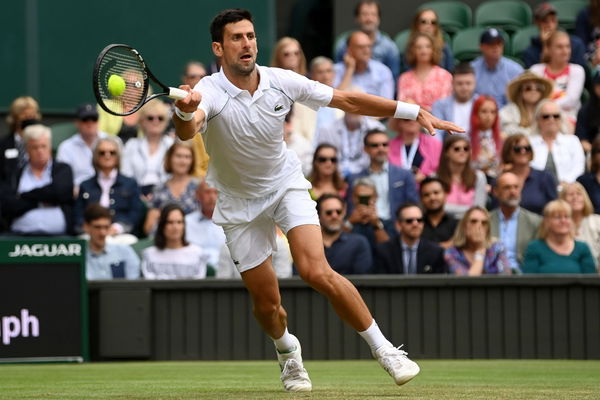 Novak Djokovic is one of the most successful players at Wimbledon. The World No. 1 is a five-time champion of the grass court Grand Slam, winning four of the last six tournaments.
While the Serbian has tasted enormous success in London, he's also tasted the grass surface. In fact, Djokovic terms it a tradition year after year.
Novak Djokovic explains the reason behind eating grass at Wimbledon
ADVERTISEMENT
Article continues below this ad
Five of Djokovic's 19 Grand Slam victories came at the grass courts of Wimbledon. While his first win came way back in 2011, he won the previous edition held in 2019 after defeating Roger Federer. At the ongoing Wimbledon championships, the Serbian looks to complete a hat-trick to equal Federer and Rafael Nadal with 20 Grand Slam victories.
While the World No. 1 gave some of the best performances in Grand Slam finals, he started a tradition of his own at Wimbledon. After winning the final, the Serbian eats a little grass off the court. Although this isn't possible at other Grand Slams for obvious reasons, Djokovic did this every single time he won Wimbledon.
The Serb often faces several questions on what made him start this tradition at Wimbledon, to which he responds by admitting he wanted to do something different after winning Wimbledon. He says, "When I was younger, I always dreamt of winning Wimbledon and I wanted to do something different.
And I didn't come up with a more original idea, so I thought I might as well just eat some grass."
However, the 'Djoker' denies vegetarianism has anything to do with it!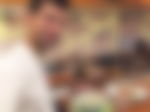 Djokovic: It's the best grass in the world!
ADVERTISEMENT
Article continues below this ad
As a follow up question, Djokovic admitted fans often ask how the grass tastes to which he has a simple response. "It's the best, freaking grass in the world!"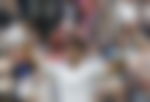 The Serbian looks to capture his sixth Wimbledon title and third on the trot this year. With Roger Federer out of the semifinals, Djokovic looks the clear favorite to win the tournament. However, the Serbian cannot underestimate 10th seeded Denis Shapovalov in the semifinals later today.
ADVERTISEMENT
Article continues below this ad
Will the Serbian return to eating grass at the iconic grass court Grand Slam this weekend? Only time will tell.
WATCH STORY: How Roger Federer, Rafael Nadal, Novak Djokovic, Serena Williams and Other Tennis Stars Travel?