"Why the Rule Is So Vague?" – Novak Djokovic Voices His Opinion on Raging Bathroom Break Debate at US Open 2021
Published 09/03/2021, 9:44 AM EDT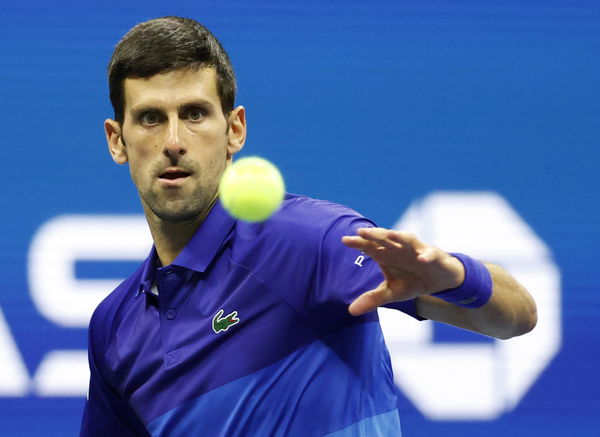 ---
---
Novak Djokovic advanced to the third round of the US Open with a straight sets victory over Tallon Griekspoor late yesterday. As one of the famed 'Big 3' players, millions across the world eagerly look forward not just to watching him play, but hearing what he has to say.
ADVERTISEMENT
Article continues below this ad
And in the post-match press conference, the World No. 1 gave his opinion on the bathroom break debate that's doing the rounds.
Novak Djokovic believes there should be a time limit on bathroom breaks
ADVERTISEMENT
Article continues below this ad
During his first two matches at the US Open, Stefanos Tsitsipas took long bathroom breaks which changed the momentum in both matches. In fact, the break made a huge difference in his opening match with Andy Murray, who was irked by the Greek's actions.
Earlier this week, Tsitsipas' team revealed the break taken by Djokovic during the French Open final as the inspiration behind the Greek's breaks. Hence, many wondered what the Serbian's stance is on the raging debate in New York.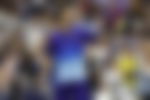 Djokovic admitted Tsitsipas isn't in the wrong, while calling for a time limit on such breaks. He said, "There should be a limit; as a player, you need to be aware that you are gone for too long and that it affects your opponents. But if we look at it by the book, Tsitsipas did not break any rules."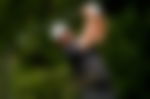 Djokovic: The existing rule is very vague
While giving his opinion, Djokovic also admitted the existing rule gives a lot of liberty to players with such breaks. Hence, he called for a clock to countdown for a specific amount of time for such instances.
ADVERTISEMENT
Article continues below this ad
"We definitely need to put a time limit on toilet breaks – whether it's there, five, six, seven minutes, whatever… A clock needs to be turned on and the countdown begins the moment a player leaves the court. Then you have to respect it," said the 34-year-old.
"I do not understand why the rule is so vague – you can stay for two, you can stay for twenty minutes. That rule needs to change."
ADVERTISEMENT
Article continues below this ad
With the USTA and ATP admitting a review will take place, both Tsitsipas and Djokovic will focus their attention to on-court action. While Djokovic takes on Kei Nishikori, Tsitsipas faces Carlos Alcaraz in the third round today.
WATCH STORY: A Look Inside Novak Djokovic's $10million Mansion in Spain