Does US Open 2021 Prove the Future of Tennis Is Bright After Federer, Djokovic, Nadal and Serena's Retirement?
Published 09/09/2021, 4:30 PM EDT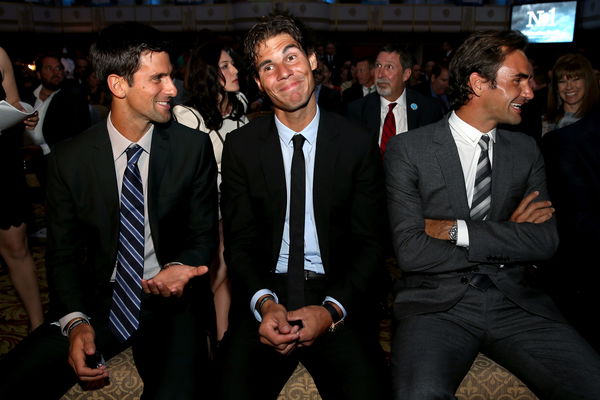 In the last two decades, Roger Federer, Rafael Nadal, Novak Djokovic and Serena Williams have established themselves as legends in the sport of tennis. During their careers, the four superstars have amassed a staggering total of 83 Grand Slam victories.
While Djokovic, Nadal and Federer have 20 Grand Slams each, Williams stands alone with 23 Grand Slam titles. However, each of them are well into their thirties, with Federer just entering his forties. Hence, fans across the world may be wondering if the time has come to look to the next generation of tennis stars.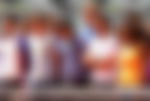 The ongoing US Open produced several bright spots, which may reassure fans that the sport's future is in safe hands.
ADVERTISEMENT
Article continues below this ad
US Open 2021 drops hints for a future beyond Roger Federer, Rafael Nadal and Novak Djokovic
If there's any indication the US Open could have given for the future, it's the emergence of teenagers. 18-year-old Carlos Alcaraz made a huge impact in New York, stunning third seed Stefanos Tsitsipas en route to the quarterfinals.
Felix Auger-Aliassime, the 21-year-old Canadian, ended his run to progress to his first Grand Slam semifinal. While these young players emerge, some of them are making huge waves in their mid-twenties. Although they are yet to win a Grand Slam, Daniil Medvedev and Tsitsipas hold #2 and #3 in the ATP Rankings.
While some top players in the new generation are yet to find the consistency of the 'Big 3', many of them have shown bags of talent. As they gain more experience, those consistency levels may go up. But to reach either Federer, Nadal or Djokovic they will need to add an extra dimension to their games.
Teenagers impress in the women's category at the US Open 2021
While Alcaraz made an impression among male competitors, the women's singles category saw two teenagers rise. 19-year-old Leylah Fernandez defeated top seeds like Naomi Osaka and Elina Svitolina to reach her maiden Grand Slam semifinal.
On the other hand, British teenager Emma Raducanu, who made waves in Wimbledon, produced a giant-killing run of her own. Yesterday, she defeated Olympic gold medalist Belinda Bencic in the quarterfinals to reach the semifinals for the first time.
ADVERTISEMENT
Article continues below this ad
With the average age of the Top 10 in the mid-twenties, the women's game looks to be in safe hands. However, it may take a while for any of them to come close to, let alone reach, the standards Williams set when she was at her peak.
Although the semifinal line-ups look extremely competitive, fans continue to wonder what could have been if all four of them played. However, this year's US Open may have been a prelude for what could be in store as the next generation come knocking.
ADVERTISEMENT
Article continues below this ad
A transition will never be easy, especially when these four elevated the game of tennis. However, while their time nears the end, the next generation might just carry forward the legacy they created.
WATCH STORY: Roger Federer, Novak Djokovic, Rafael Nadal, Serena Williams and Others Interacting With Fans at US Open