Serena Williams' Coach, Patrick Mouratoglou Hits Back With Delay Between Serves to Defend Stefanos Tsitsipas
Published 09/06/2021, 6:30 PM EDT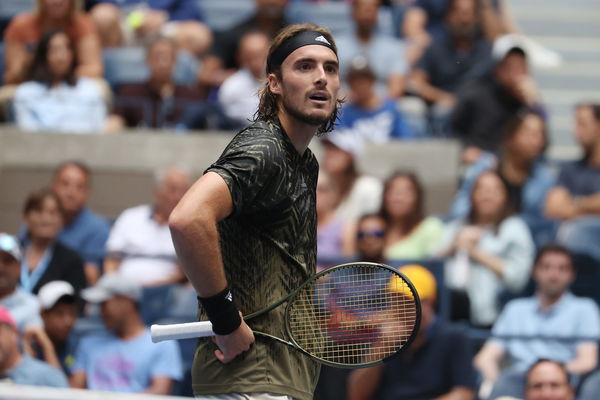 ---
---
Stefanos Tsitsipas came into the US Open as a favorite to clinch his maiden Grand Slam. However, his most prominent contribution to the tournament was inciting a fiery debate around lengthy bathroom breaks.
ADVERTISEMENT
Article continues below this ad
Fans and players turned on the Greek star for taking long breaks in between matches, which seemed to swing the momentum towards him. With Tsitsipas taking a hit from many across the world, his coach Patrick Mouratoglou made a recent appearance to clear the air.
Patrick Mouratoglou brings up players taking breaks during serves
ADVERTISEMENT
Article continues below this ad
Despite being the third seed, Tsitsipas suffered a shock exit in the third round. 18-year-old Carlos Alcaraz pulled of the biggest upset of the tournament so far by defeating the Greek in five sets. Although he put on a good performance, fans in the Ashe subjected Tsitsipas to jeers since he took a lengthy bathroom break yet again in that match.
Appearing for an interview with Tennis Majors, Mouratoglou decided to set the facts straight. The Frenchman mentioned how players take shorter breaks during serves to catch their breath.
He said, "Some players purposely miss their first serve because they are out of breath, so they can take as much time between first second serve to recover. If the opponent is ready to serve and waits, they don't care that much."
In addition, he mentioned those are the same players who complain about Tsitsipas' breaks despite holding up the Greek with this tactic.
"And sometimes it's the same players who complain about Stefanos taking too much time in the toilet break. But do they think about how much time they take between first and second serve? Do they think about how much time they make Stefanos wait when he serves, because his pace is fast? They don't do that, because it's good for them."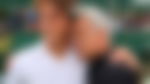 ADVERTISEMENT
Article continues below this ad
Stefanos Tsitsipas to remain World No. 3 despite early US Open exit
The 23-year-old has failed to win an ATP tournament since the Lyon Open in May. In addition, he failed to reach the quarterfinals in Wimbledon and the US Open. Despite those setbacks, his 8,350 ranking points will be enough to keep him as the World No. 3 for now.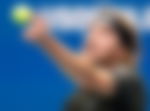 With his run in New York over, the Greek star shifts his focus to the Laver Cup, where he will represent Team Europe.
ADVERTISEMENT
Article continues below this ad
WATCH STORY: Top Seeds Naomi Osaka, John Isner, Stefanos Tsitsipas, Andrey Rublev and Others Who Faced Huge Upsets at US Open