Tennis Bodies Confirm Support For Players Affected By The Coronavirus Pandemic
Published 05/06/2020, 11:18 AM EDT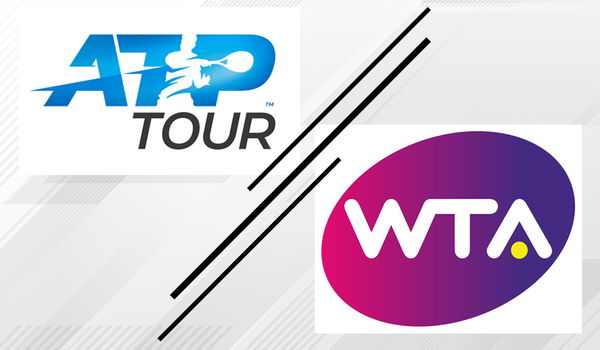 The coronavirus pandemic has affected everyone single person on the tennis tour, albeit not equally. The tour suspension has affected some players more than others and urgently require help. This why the governing bodies of tennis have set up a Player Relief Programme. Check it out.
Tennis Player Relief Fund
ADVERTISEMENT
Article continues below this ad
The ATP, the WTA, the 4 Grand Slams and the ITF have finally created the tennis player relief fund. They all have contributed to the fund which currently has 6 million USD. This fund is going to support over 800 singles and doubles players on both Tours.
ADVERTISEMENT
Article continues below this ad
The fund has $6 million now, but it might increase as player donations, auctions, etc. will also be incorporated. This is an absolutely amazing initiative to support players in dire need of help during this disaster that is affecting the world in so many negative ways.
While this move was carried out by the governing bodies of tennis, the idea came from Novak Djokovic. He worked with Rafael Nadal and Roger Federer to create a plan where the top players would contribute to a relief fund for the lower-ranked players. He will definitely be happy to see his plan put to action.
ADVERTISEMENT
Article continues below this ad
Many players were ready to contribute to Novak's fund with the exception of Dominic Thiem. He believes many of the lower-ranked players lack professionalism. Hence, he is not really inclined to give them his money. He probably won't contribute to it seeing as he has stood firm on his belief despite facing some backlash.
Even if players like Dominic do not contribute, hopefully, the money raised will be enough. The relief campaign needs to work for tennis to survive this ordeal. The players should be in perfect condition so that they will be ready for when the tennis season returns in July. Watch this space for more news and updates on this front.