Tennis Fans Furious Over Daniil Medvedev and Hubert Hurkacz's Match Scheduling at Wimbledon Championships 2021
Published 07/06/2021, 7:19 AM EDT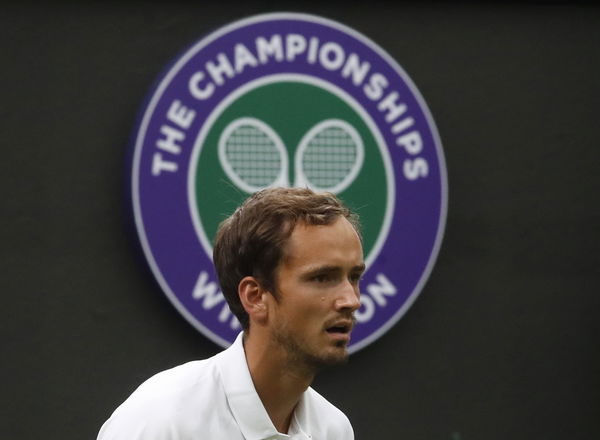 Wimbledon Championships 2021 is embroiled in a new controversy. With the rain playing spoilsport again, World No.2 Daniil Medvedev and Hubert Hurkacz saw their match getting suspended. Now after an overnight delay, they will play their match at the Centre Court, and many are wondering why this move didn't happen yesterday.
As the showers graced the Wimbledon site last night, the Center Court had Roger Federer against Lorenzo Sonego. And Felix Auger Aliassime was battling Alexander Zverev, while Medvedev and Hurkacz were playing at No.2 Court. The rain delay happened during the first set of Federer's clash, but Felix versus Zverev was in its final set when the roof was closed.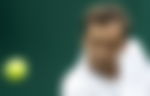 Felix ultimately defeated Zverev in the next 40 minutes and the No.1 court was free. However, the organizers didn't reschedule Medvedev's match to No.1 Court. Wimbledon has an 11 pm curfew, but when Felix and Zverev's match ended, it was closer to 8 pm hence they was plenty of time for the Medvedev's match to end at No.1 Court had it been scheduled. Moreover, Federer's match ended almost 40 minutes after the conclusion of play at No.1 Court and organizers again had time to reschedule the match to the Center Court, but they didn't.
ADVERTISEMENT
Article continues below this ad
"In respect of scheduling, as always, the scheduling of the order of play each day at Championships is a complex operation, and although we take great care when scheduling matches and allocating courts on a daily basis, it is not an exact science. All decisions are made with fairness and the best interest of the tournament, players, spectators and our worldwide broadcast audience at heart, but the unpredictable nature of the length of matches and the Butish weather can and will cause disruption. any schedule," Wimbledon said.
Medvedev-Hurkacz will not be completed today. Could they not have tried to finish it on Centre Court? Federer might be done in an hour

— Simon Cambers (@scambers73) July 5, 2021
Now the match will take place at Centre Court today. There are already women's quarterfinals scheduled and in between the schedule, Medvedev's match will take place with the Russian leading 2-1 in sets and trailing 4-3 in the fourth set. The winner will face Federer in the quarterfinals tomorrow meaning the winner's rest and recovery will be a bit compromised.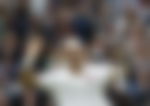 Twitter unhappy with the scheduling of Daniil Medvedev and Hubert Hurkacz's match at Wimbledon
Reacting to the bad scheduling by Wimbledon, Paul McNamee tweeted his views. "Given Medvedev and Hurkacz have been moved to Centre Court today to finish, why didn't that happen last night, so the winner can get a day off like all the other men?"
Given Medvedev and Hurkacz have been moved to Centre Court today to finish, why didn't that happen last night, so the winner can get a day off like all the other men?

— 🎗️ Paul McNamee (@PaulFMcNamee) July 6, 2021
Exactly what I was asking last night. Unless they asked the players and they didn't want to?

— Simon Cambers (@scambers73) July 6, 2021
ADVERTISEMENT
Article continues below this ad
And guess what……

Medvedev 🇷🇺 v Hurkacz 🇵🇱 will finish on Centre Court tomorrow…..

Weather poor so roof probably

— Chris Goldsmith (@TheTennisTalker) July 5, 2021
Wimbledon is moving Medvedev vs. Hurkacz to Centre Court…

…but not until the next day

makes no sense. Either it should have been moved today or they should just stay on Court 2 tomorrow. pic.twitter.com/dwgl5xDUyk

— Ricky Dimon (@Dimonator) July 5, 2021
ADVERTISEMENT
Article continues below this ad